Karcher OC3 Cordless Pressure Washer: Review
Karcher OC3 Cordless Pressure Washer
We live in an apartment in Morzine, and our garage is quite a long way from a tap or a power source. This makes it a bit awkward for washing our bikes. Sometimes a bucket of water and a brush doesn't really cut it, and I really hate putting them away covered in mud. Therefore, I had to come up with a solution to make sure our bikes were mud free when we get back from a ride. With a bit of research I found the Kärcher OC3 Cordless Pressure Washer. We went for a muddy ride before trying out this cordless pressure washer.
Enough pressure to clean your bike without forcing the grease out of your bearings
Battery lasts a long time
Compact
If you have more than two particularly dirty bikes, you will need to refill it with water, unless you get the suction hose
A really good piece of kit that brings convenience to washing your bike away from a tap. It is compact enough to put in your car and holds enough water to clean two bikes. I really like that it has enough pressure to clean your bike without washing away all your bearing grease. It can even be used to wash your dog!
Outdoorsy people will find this really useful, because it is a light weight low pressure washer, ideal for hosing down bikes, walking boots, dogs etc on the go. You can keep it in your car or caravan for when you need it.
How good is it for Mountain Bikes?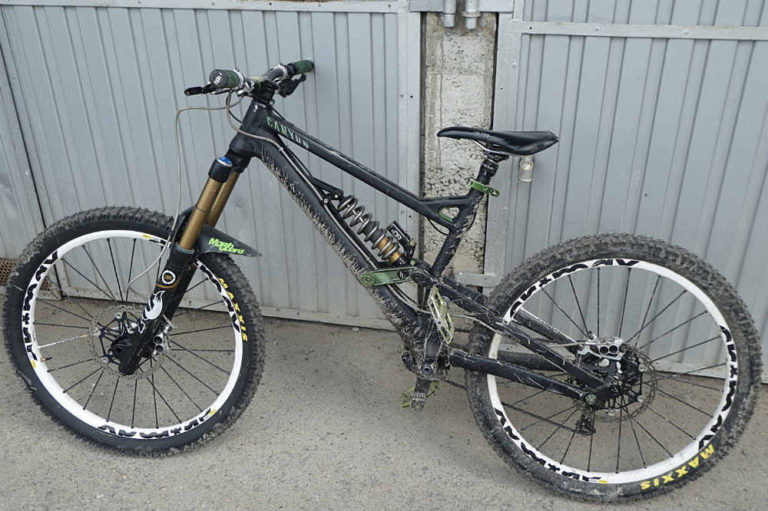 As this product from Kärcher is battery powered, I wasn't 100% sure how effective it would be. Maybe it would just get our bikes a bit wet and we would have to get the toothbrushes out to clean all the fiddly bits.
We went for a ride up to the lake nearby, where there were lots of muddy puddles. So our ride was a bit splashy and the mud stuck pine needles in the intricate parts of the frames. My bike has a matte finish and tends to hold the dirt. It wasn't horrendously muddy, but still a good test for our new cordless pressure washer.
We made a really "entertaining" video so you can see how it performed on rinsing the mud off.
Kärcher from Tom Fortune on Vimeo.
As you can see, it did a pretty good job. The pressure is enough to clear the mud off, but it isn't too strong. If you use a big pressure washer, it is very easy to wash the grease out of your bearings. We washed two bikes well before the battery went flat. We did have to top up the water reservoir to finish the job, but this wasn't a problem.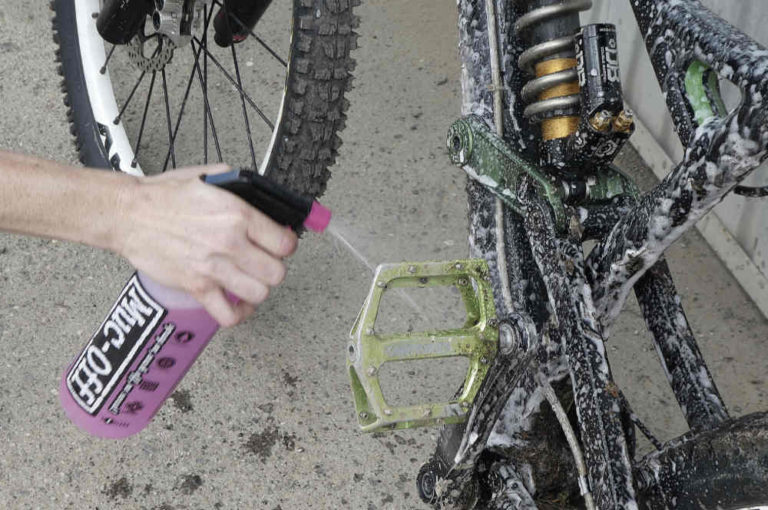 Specifications and Features
Technical Data
Low Pressure
Max Flow rate 2 Litres/min
Max weight without accessories 2.2kg
Dimensions 277 x 234 x 201
Battery running time 15 mins
Battery charging time 180 mins
Equipment Included
Integrated water filter
4 Litre water tank
Lithium ion battery
2.8m spiral hose
Flat jet nozzle
Charging cable
Features
Compact – This cordless pressure washer is very compact and easy to transport. The hose fits tidily inside its special compartment. The size and weight of this, means it will easily go in the back of your car.
Battery powered – This is the main feature of course. It frees you from the bonds of a hose pipe and power outlet. You can use this anywhere. There is an LED light to warn you when the battery is low, but it does give you 15 minutes of washing time.
Low pressure – The advantage of low pressure is that it gets the job done, but it is also gentle. This means whatever you are cleaning won't get damaged by the water pressure. There is even a cone nozzle, to use on dog's paws!
Suggested Applications
Bikes
Garden equipment
Pets
Strollers/buggies
Camping equipment
Hiking boots/Wellies
Kids toys
Anything that gets grubby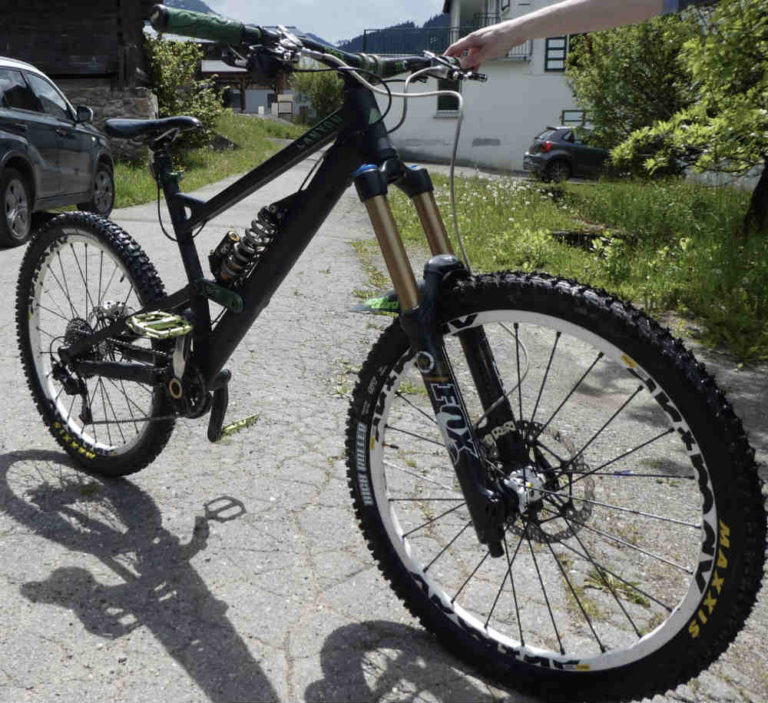 There are a number of accessories that you can buy with this cordless pressure washer.
The Adventure Accessory Box
This comes with the following:
An accessory box
A brush
A suction hose
The main benefit of this is the suction hose. It allows you to suck water from a different source, such as a bucket. I personally wouldn't bother buying this kit.
The Bike Accessory Box
This has:
An accessory box
A brush
A cloth
Again, I wouldn't buy this either. I think it is quite expensive to buy for what it is. We just use some Muc-Off bike spray and an old t-shirt to dry it off.
Car Adapter
If you take it camping for a few days and want to use it multiple times, I recommend that you buy this. It has a 2m cable that plugs in to your cars cigarette lighter/12V socket.
Cone Spray Nozzle
This nozzle makes the water come out of the washer in a gentle shower stream, allowing you to rinse off your dog's muddy paws. It does this in a nice gentle way, suitably reducing the pressure. If you take your dog with you on trips, or even just want to stop muddy paw prints going in to your house, this is a must!
I recommend The Karcher OC3 Cordless Pressure Washer
As you can see, the Kärcher OC3 Portable cleaner is pretty effective. I believe that is it ideal for outdoor activities, especially mountain biking, because it is so compact and portable.