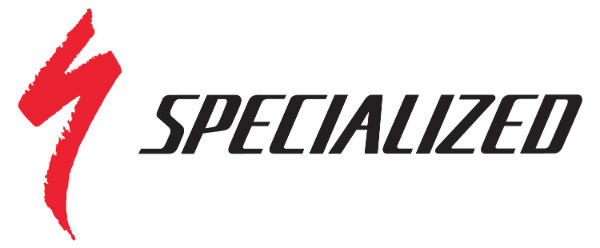 Specialized mountain bikes are nice sleek looking bikes with great components. There is a huge selection of mountain bikes available from Specialized, ranging from hardtails for beginners to mountain conquering enduro bikes. If you have your heart set on buying one of these machines, you may be in luck, and find one in a Specialzed mountain bikes sale online.
Specialized Mountain Bikes Overview
As you have found this page, I am going to assume you know what type of bike you need. By this, I mean cross-country, trail, enduro or downhill. If not, I suggest you read my guide on how to choose a mountain bike. But, in short, you need to decide on a bike that is suitable for the terrain you want to ride, before you hit the Specialized mountain bikes sale.
If you look go on to the Specialized website and look at their mountain bike range, you will see no less than 92 bikes. That is a lot, and it means that they have something for every rider.
Specialized Mountain Bikes Sale – Hardtails
I am going to start with Specialized's hardtails. There is a huge range of these, hopefully you will fond the one for you in a Specialized mountain bikes sale.
Pitch
The Spezialized Pitch is an entry level hardtail mountain bike. Even though they are relatively cheap in the mountain bike world, they are aimed at cross-country riding. They are actually quite capable bikes, and are a good choice for riders that are trying to decide what discipline of riding they want to do. This means that it is a good all-rounder for the beginner mountain biker. There are four different models of Specialized Pitch, the Pitch, Pitch Sport, Pitch Comp and the Pitch Expert. They all use the same frame, but have varying levels of specification and finishing kits.
[table id=115 /]
Rockhopper
Sitting above the Pitch is the Specialized Rockhopper. It is slightly more expensive than the Pitch, but if you can afford it, you may be better off buying one of these. The Rockhopper runs on 29″ wheels, which means it rolls over roots and rocks easier than bikes with smaller wheels. It is more of a trail bike than the Pitch, which means you will feel like a proper mountain biker while smashing the trails. Just like the Pitch, there are four different models, all using the same frame with different specs (Sport, Comp, Expert and Pro.
[table id=116 /]
Chisel
The Specialized Chisel is an aluminium cross-country mountain bike. It comes in two different guises, the Comp and the Expert. The aluminium that the Chisel's frame's geometry and components are all made with a focus on cross-country and pedaling quickly and for a long time. If you are looking to be going downhill quickly, this is not the bike for you. They are quite hard to get hold of, so you will be very lucky to find one in a Specialized mountain bikes sale.
[table id=117 /]
Epic
The Specialized Epic is another cross county hardtail, but this one is focused on racing. It only comes with a carbon fibre frame and high end components, hence the high price. If you really want to spend some cash, go for the top spec S-Works version. But whichever spec you choose, you are not going to be disappointed, if you are after a cross-country bike.
[table id=118 /]
Fuse
The Fuse is an unusual product for Specialized, as it uses 27.5″ wheels with 3″ wide tyres. This gives it a super comfortable ride and a huge amount of grip. It is designed to be very maneuverable, with snappy handling. You will find that the Fuse is a fantastic trail bike that gives you lots of confidence, and one that climbs like a normal hardtail.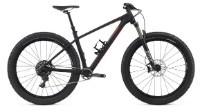 Specialized Mountain Bikes Sale – Full Suspension
The Specialized mountain bikes full suspension line up consists of six different models, Camber, Enduro, Epic, Stumpjumper, Demo and Rhyme.
Except the Epic, Specialized use their four-bar suspension design. This isolates the forces from the drivetrain and braking from the suspension, so they don't affect how the suspension behaves.
Epic
The full suspension version of the Specialized Epic, is a high end cross-country bike. By high end, I mean it was designed for the Olympic games! It has 100mm of travel front and back, and if you know what you are doing, it also makes a great trail bike.
[table id=118 /]
Camber
The Camber range is split between different versions for women and men. The men's version uses 29″ wheels, while the ladies' version uses 27.5″. These are excellent, fast and fun trail bikes with short travel. In fact, they are the benchmark for all short travel bikes. They are available with aluminium and carbon frames, but you may want to tweak it with some customisation to improve it somewhat. For example, this bike does not come with a dropper post.
[table id=119 /]
Stumpjumper
The Specialized Stumpy comes in two different versions, 150mm 27.5″ and 135mm 29″ fattie. You can buy either version with aluminium or carbon frames. There are actually nine different models in the Specialized Stumpjumper range and they are all fantastic trail bikes. With this many models, you stand a good chance of finding the ideal one for you in a Specialized mountain bikes sale.
[table id=120 /]
Enduro
The Specialized Enduro also has nine different models to choose from. The 27.5″ wheeled versions have 170mm of travel and the 29″ and fattie versions have 160mm. These bikes are ideal for enduro riding or tackling rough trails, and are seriously good bikes. However, they may be a bit overkill for most riders. You need to really be sure you are going to be riding some very rough terrain before you shell out for a bike like this.
[table id=121 /]
Demo
The Specialized Demo, is their downhill bike. It has a huge 200mm travel and is capable enough to win world championships. Therefore, it will allow you to conquer pretty much any downhill trail you decide to point it down. Again, you can get these with carbon or aluminium frames.
[table id=122 /]
Specialized Mountain Bikes Sale – Electric Bikes
Specialized make two different models of electric mountain bike.
Turbo Levo
This comes in various different guises in both hardtail and full suspension versions. They come with excellent components, which are improved on each year. It is a trail bike with assisted pedaling. The idea is to keep you riding for longer, and with Specialized innovations, they keep getting lighter and more powerful. They feel like a conventional (but good) mountain bike, but with that motor to help you get the most out of your day.
Turbo Kenovo
The Specialized Turbo Kenovo, is similar to the Levo, but with way more travel. Therefore, it is built to take on steeper and rougher terrain. The idea behind this bike, is to reduce the need for uplifts. So, if you ride somewhere with gnarly terrain that is a bit of a schlep to get to, this is the Specialized mountain bike for you.
[table id=123 /]
Will you benefit from a Specialized Mountain Bikes Sale?
Finding the right bike for you at a discounted price, is a matter of luck. Hopefully, you will find your bike in one of the sales on this page. Please let me know, how you get on, I love a good success story.