Guide to Choosing Mountain Bike Wheels
Wheels are just round things your bike sits on right? Yes, but there is a lot more to them than you think. You may be looking at making upgrades, or you may have a damaged one that needs replacing. Choosing a wheel set can be complicated, therefore, here is my guide to choosing mountain bike wheels.
Currently there are three main sizes for mountain bike wheels for adults. 26″, 27.5″ (also known as 650b) and 29″. It is likely that your bike frame and forks are made for one of these sizes. Therefore, changing your wheel size may not be possible. 26″ wheels are being phased out by most bike manufacturers now. So, I would avoid bikes with 26″ wheels these days. This is because it is becoming difficult to find good tyres and parts for them.
26″ wheels are make a bike feel playful and easy to change direction, but they don't roll over bumps etc as well as the larger sizes. 29″ wheels are fat rolling and get you over obstacles easily. However, they are not as easy to take tight turns. I personally prefer the 27.5″ wheel size. This is because of my build and it offers a good compromise between 26ers and 29ers.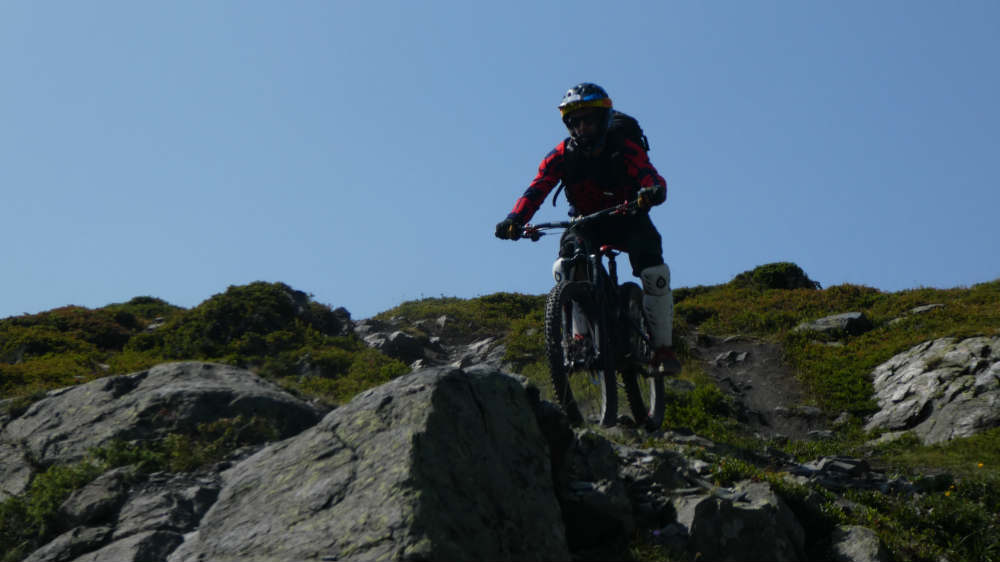 As with every component, choosing mountain bike wheels will depend on what type of riding you do. Cross-country riders will want light weight wheels. They may not be particularly strong (unless you go for expensive carbon wheels), but they will help with pedaling speed.
Other disciplines of mountain biking will require much tougher wheels to cope with the terrain associated with it. Trail riders will need stronger wheels than cross-country riders. Enduro and downhill riders will need seriously strong wheels that are durable enough to cope with the battering they recieve.
There are two types of material available for mountain bike wheels, alloy and carbon. Both materials are strong and similar in weight. However, alloy wheels are much cheaper, while carbon wheels are much stiffer. Stiffer mountain bike wheels give you the advantage of better power transfer and precision cornering. But, they give you a slightly harsher ride.
Carbon wheels are not always the best option, depending on the terrain your ride. An impact to the side of a carbon wheel from a sharp rocks can destroy a carbon wheel and leave you stranded. An alloy wheel with a similar impact may dent, but may still be ridable. This became apparent to one of our party on a trip to Finale Ligure, Italy where the terrain is not very forgiving and has lots of sharp pointy rocks.
Wider wheels and tyre combinations are becoming more popular. This is because they provide extra grip and control when it gets technical and when cornering. They also roll better over rough terrain, especially when the tyre pressures are set low in order to increase the contact area.
Before buying new mountain bike wheels, you need to make sure that they are going to fit. Check  the website of your bike's manufacturer to see what wheel and tyre dimensions your frame and forks can accommodate.
Riding with tubeless tyres has many advantages, it pretty much eliminates punctures, and it allows you to run lower tyre pressures. Therefore, you don't have your ride interupted and you get more grip.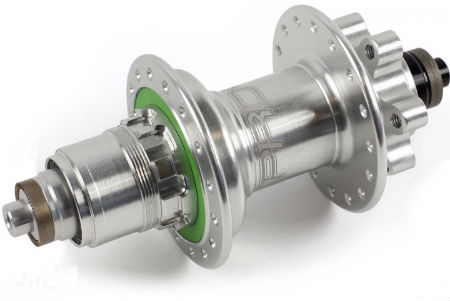 The hub is the middle part of the wheel, where it attaches to your bike. There are a few things you should know before buying.
Hubs are made in two ways. They are either forged and machined or just machined. The forging process makes them much stronger, therefore, they are a much better option.
There are two kinds of hub bearing, loose or cartridge. Whichever one you new hub has doesn't really matter. However, how well they are sealed does. The seals prevent mud and grit getting in to the bearings, which is obviously a bad thing.
You know the clicking noise you get when free-wheeling your bike? This comes from the pawls in the hub. The more pawls you have, means you get a faster pick up when you start to pedal. Try to buy hubs with three or more pawls, this will be referred to as "points of engagement".
There are lots of different sizes available and they have been getting wider in recent years. Rear hubs go from 135mm to 142mm. There is a wider size known as "boost", which goes up to 148mm. This allows manufacturers to builld the frame wider, making it stiffer and more responsive.
Downhill bikes have even wider hubs at 150mm or 157mm wide. You will also find the standard quick release size of 12mm and 15mm quite common. These have a through axel.
Many wheels have adapters to allow an element of intergangability. However, you will need to see what is compatible with your frame.
Front hub sizes are 100mm or 110mm for the boost version. Again, before buying, check what is compatible with your fork.
If you want a wide cassette that goes up to 11 or 12 speed, you will need to determine if the hub is compatible. SRAM cassettes need to use a SRAM XD driver, but Shimano cassettes can be mounted on standard hubs. This is something else to check before you buy.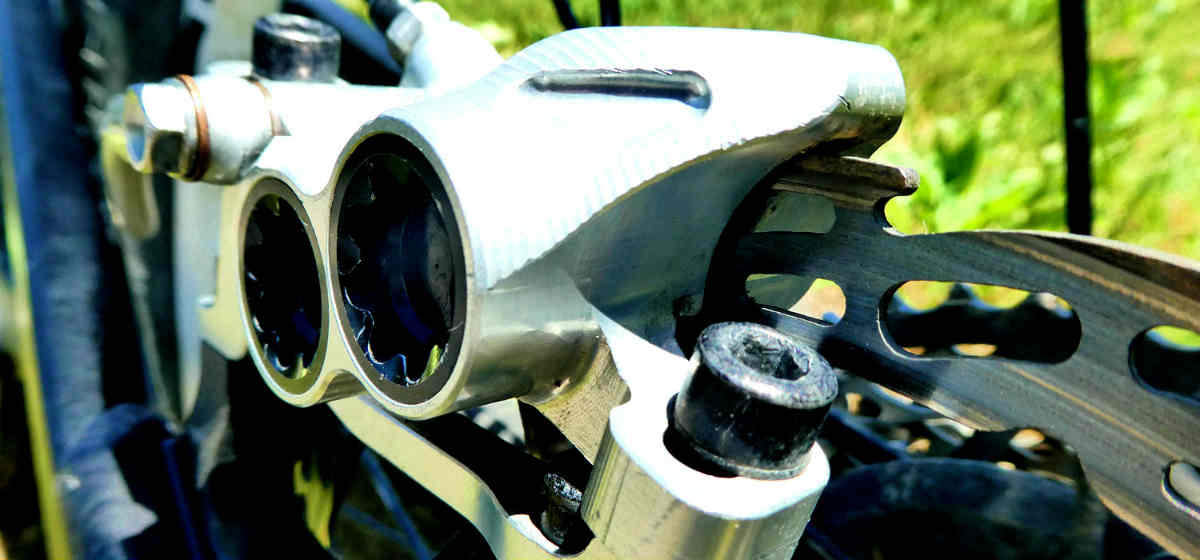 Your bakes will need to be compatible with your new wheels too. When it comes to disc brakes , you will just need to know if the hubs have a 6 bolt ISO standard or a centrelock. This will ensure that your current brake discs will fit on the hub.
More to mountain bike wheels than you thought?
When it comes to choosing mountain bike wheels, you do need to consider the above characterisitcs to make sure you get the right ones. However, it isn't complicated, it just takes some homework.
Let me know your thoughts and questions in the comments section below.