Motion Ride Fork: Ridden & Tested
The Motion Ride fork is an alternative approach to mountain bike suspension. Rather than using the traditional telescopic design, most fork have, the Motion Ride fork is based on a linkage system .I had seen a few articles on the Motion Ride Fork and was intrigued, but wanted to see what they were like for myself. 
How Does The Motion Ride Fork Work?
The "spring" is a composite blade that is manufactured in that curved shape. One one side of the blade is the damper and the other side has the pre-load. The sag of the pre-load is adjusted with an Allen key. The damper can be adjusted to a number of factory settings by clicking a dial by hand.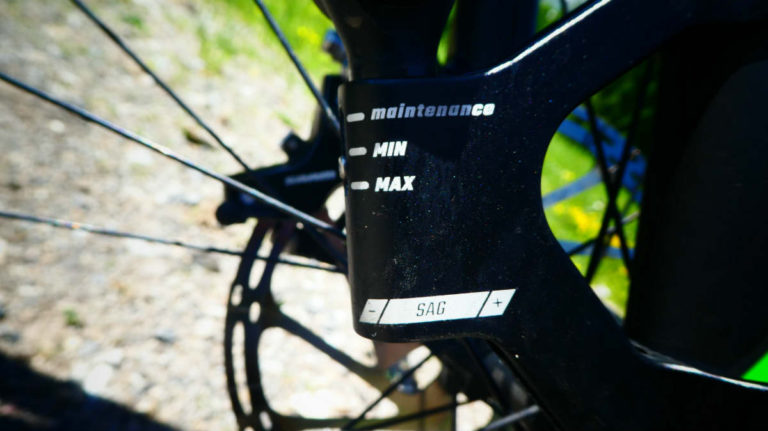 I spoke to Xavier Roussel, Motion Ride's Production and Sales Director at the Pass'Portes Du Soleil Bike Show in Chatel to get an explanation. He explained that, it is all about the diving motion you get with traditional forks. When you brake, the fork compresses changing the geometry of the bike. This also reduces the amount of travel you have available. The Motion Ride fork eliminates the dive and gives bikes a new way of soaking up bumps.
What Does it Feel Like on The Trail?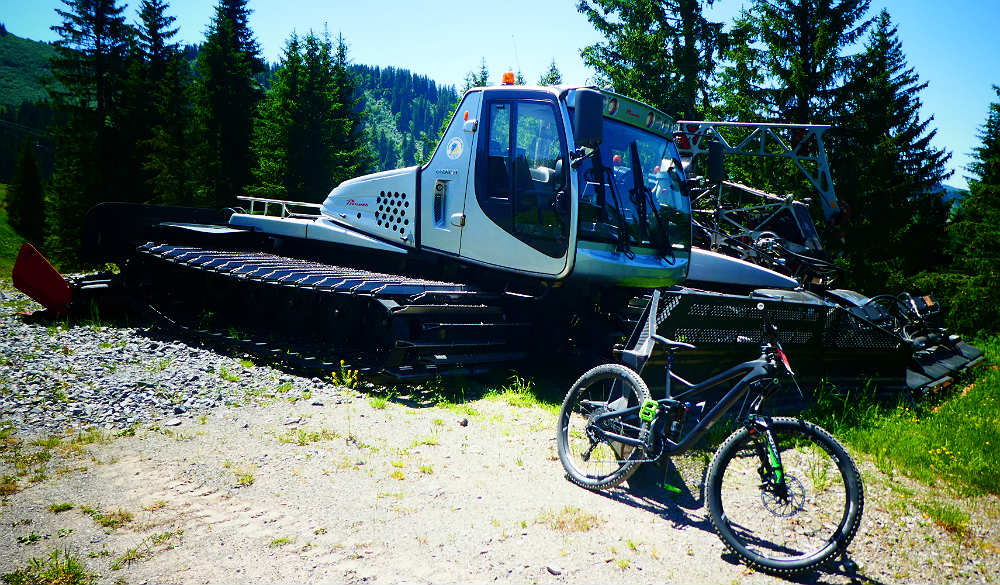 The 150mm Motion Ride fork was mounted on was a very nice Rose Pikes Peak mountain bike. It had a carbon frame and similar brakes and drivetrain to my Nukeproof Mega.
At first it felt strange having a totally different view in front of you, compared to a normal fork. But once you get over that it is just something different, you can relax in to your riding. My first impression of the feel of the Motion Ride, was that it felt nice and progressive like any other well set up fork, but quite soft. The spring is quite soft because the anti-dive system allows the fork to stay high in its travel. If you are a larger rider, you may want to wait for the release of the harder spring, which is in development.
When you brake, the fork does not compress, which is quite odd and takes some getting used to. The advantage you feel, is that when you are on a steep descent, the anti-dive system means that your bike's geometry is maintained, giving you all the intended travel.
When you are riding terrain that isn't particularly steep, is when you need to think about adapting the way you ride. This is because we are used to the front pitching forwards under braking. But, with the Motion Ride fork, you have to put a pressure on the bars to get some weight on the front wheel for traction. It does make turns on flowy trails nice and easy due to its stability. All in all, the Motion Ride fork gives you the precision of a high end traditional fork.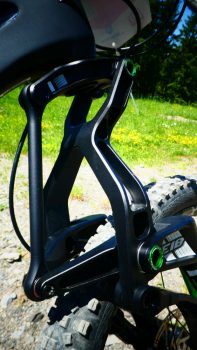 How Much Does The Motion Ride Fork Cost?
The 150mm E18 Motion Ride fork I tried is priced at €1,757. For me, this is a bit expensive, but understandable, as it is a new niche product. Obviously, the more people that buy them, the cheaper they should get. But, you can get a 2020 RockShox Pike Ultimate from £827.99 right now from Chainreaction. You can also get a 160mm travel Fox 36 Factory significantly cheaper and they are often discounted. 
If you want one of the Motion Ride forks, you can save some money by buying a refurbished item from their website.
I liked the Motion Ride fork. It felt nice and plush and progressive. Heavier riders will want a stiffer spring, or will have to experiment with the damper settings. It attracted quite a lot of attention while I was in the lift queue. Some people were really impressed, while some said "WTF is that!". My main concern with it is, that it has lots of bearings, which is something else to maintain. I asked Xavier about reliability, he said that they haven't had any problems reported yet, in the fork's year and a half life. It does come with a two year warranty, so if you are the type that likes to try new things and don't mind paying the extra for something different, go for it.