2020 Santa Cruz Hightower: What you need to know
The Santa Cruz Hightower is what you could call an "all mountain" bike. It is designed to do pretty much anything. There are lots of different versions to cater for different budgets and preferences.
Prices start fro £3,099 in the UK and currently go up to £8,399. The top dog comes with the Sant Cruz carbon Reserve wheels and SRAM Eagle AXS wireless drivetrain. 
The 2020 Hightower is the latest Santa Cruz mountain bike to feature the new lower link mounted shock. This is the same design you will find on the Bronson, Nomad and Megatower. This lowers the weight of the whole suspension system, meaning it has a lower centre of gravity. This makes it more stable and better in the corners. It also makes room for a water bottle.
From a distance, you will be forgiven for mistaking which bike is which. But, when you have a closer look at the details, you can easily see what the differences are and what teach one is intended for.
Santa Cruz frames are noted as being super nice. But, what's makes them better, is that they have lifetime warranties which included the bearings. The Hightower has internal cable routing for the tidy look and a threaded bottom bracket to make maintenance a bit easier. The down tube is protected from rocks and the chainstay is wrapped to protect it from chain slap.
The frames come with two different grades of carbon C and CC, with the CC being the top of the range version. Santa Cruz also offer aluminium frames to for something less expensive.
You can set your geometry preferences with the flip chip. This allows you to change the head angle by .3 of a degree and the bottom bracket hight by 4mm. The lower position also more resistance from bottoming out your suspension on heavy drops.
In keeping with the modern geometry trends, the 2020 Santa Cruz Hightower is longer and slacker. Having a 65-degree head angle on a 140mm 29er would have been seen as extreme just a few years ago. However, these figures are becoming quite normal. This is especially true for bikes in this category.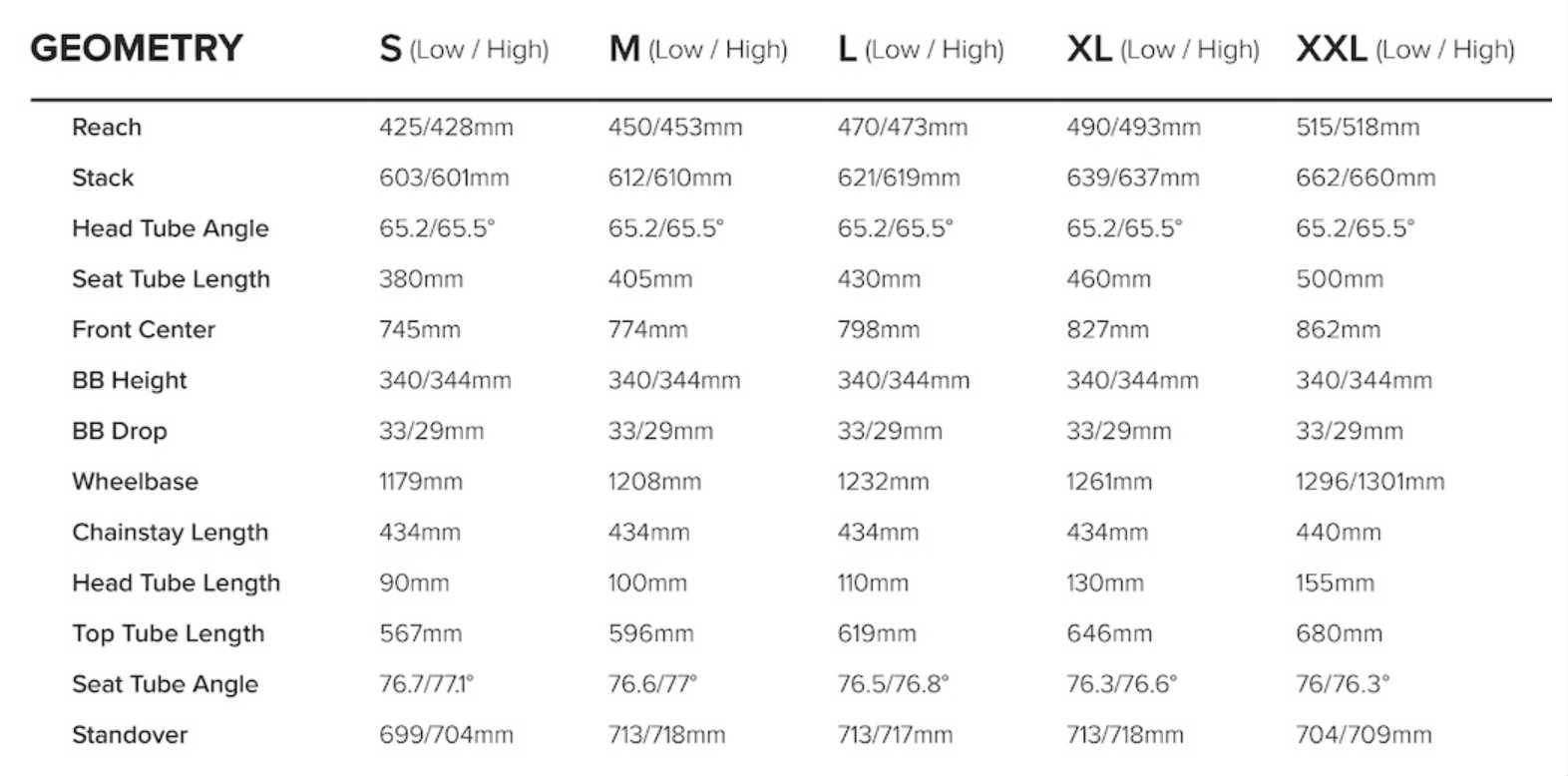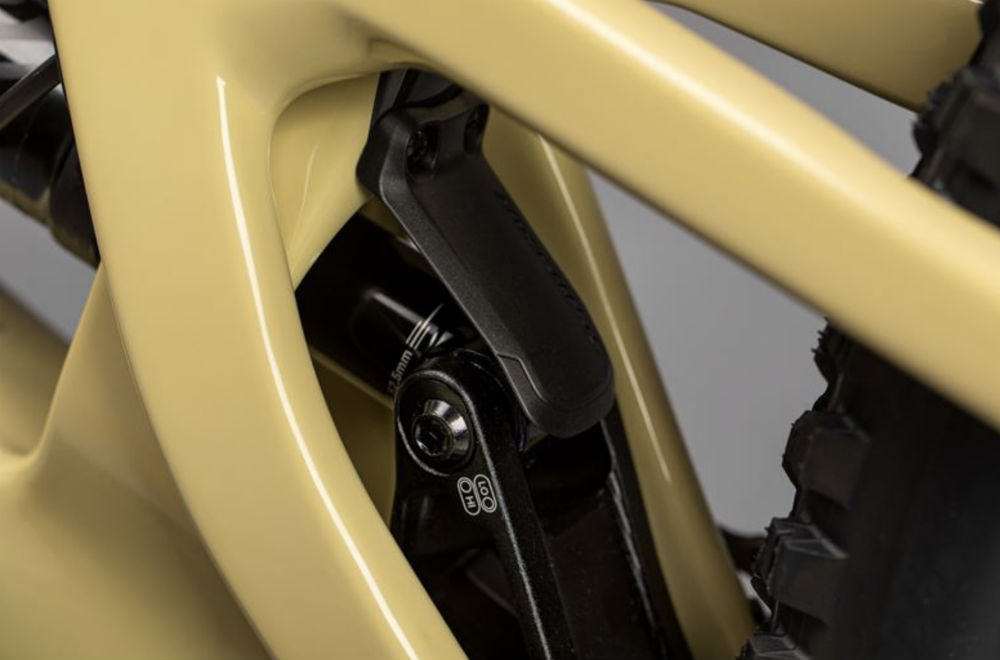 The rear travel has been increased by 5mm to 140mm and the fork has 150mm from the 2019 version. That new suspension mounting looks very similar to the Megatower's, but there are some differences to make it ride differently. You only get a choice of air suspension with a Hightower, which makes the travel less progressive than a Megatower with a coil, but more linear. Depending on which version you choose, you get a different type of RockShox shock and fork.
Sometimes bikes that are too long and slack are difficult to manoeuvre when things get tight. But the 2020 Santa Cruz Hightower is designed to be nimble enough to cope with quick changes in direction. It won't be as snappy as its predecessor, but it will be an easier bike to ride.
Its well balanced geometry makes it easy to power up steep climbs. The geometry figures are very similar to the Megatower, but their riding characteristics are very different. The Megatower has more travel at 160mm and has a more grownup feel than the Hightower. The Hightower will feel more nimble and playful. It will also balance comfort and stability when the terrain gets rough.
The 2020 Santa Cruz Hightower is a slack mid-travel 29″ wheeled enduro bike that is as good at going up hill as well as it goes down. You will have to try hard to find its limits. It has enough travel to take on rough trails, while still being entertaining on flowy single track. This is a well balanced bike that will suit anyone that wants a great bike the can do it all.
**Top Tip: There will probably be 2019 versions of these bikes still for sale. Click on the links to the shops (green buttons) to see what deals they have.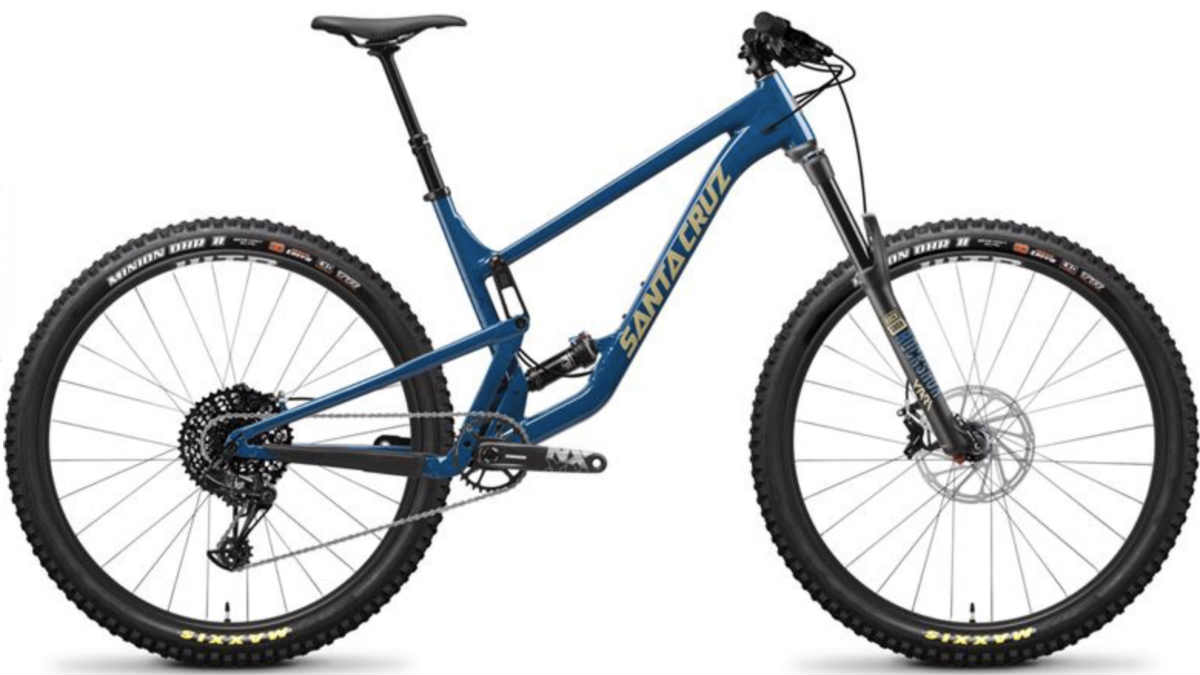 You might want to look at the Specialized Stumpjumper too. It night not appeal to those who have a thing for posh brands, but it is worth comparing the two. They do a similar job, but in different ways.
The Stumpjumper's read suspension is more active than the Hightower's. This means it will give you a bit more grip, but won't be as efficient when it comes to pedalling. It will feel nicer on trails with smaller bumps, but the Hightower is better for larger impacts.
The Hightower's geometry is more extreme than the Stumpjumper's and has a longer reach and isn't is slacker. This makes the handling of the Stumpjumper a bit quicker, but won't feel quite as capable as the Santa Cruz. That isn't to say that the Stumpy isn't capable, its just that you will be able to push the Hightower further before you find its limits.