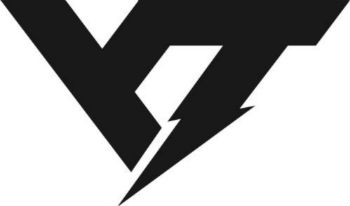 This week YT Industries released information about their 2019 bikes. This has left me drooling over the latest Capra and wishing for a sudden injection of cash. They have also revealed that Christopher Walken is a big fan of the Jeffsy in their latest big budget advert (see below).
Here is a little overview of YT Industries updates for their 2019 bikes
YT Industries Capra
I have a lot of bikes in my head that I consider to be my perfect bike, the YT Industries Capra is one of them. This is their long travel enduro bike. The Capra is actually reasonably priced with regard to how well it performs. YT Industries refine the Capra every year, and 2019 is no exception. You can choose between 27.5″ an 29″ wheel sizes, with the 27.5″ having five frame sizes and the 29er with four. Each version is available in two different colour schemes too.
Which wheel size you choose depends on the terrain you ride, your riding style and personal preferences. The 29er is designed to give you stability and control on the descents and great climbing ability, The 27.5″ is the one to choose if you like your bike to be playful and agile, but with excellent downhill capability.
The top of the rage CF Pro Race model is fitted with Fox Float Factory suspension SRAM Code disc brakes, Renthal Carbon handlebars, an e*Thirteen TRS Plus Cassette and LG1 R Carbon wheels.
The next version down, is the CF Pro. This has RockShox suspension, SRAM drivetrain, Eagle cassette and Code RS brakes. It also has e*Thirteen LG1+ wheels and Race Face Turbine R35 handlebars.
If you opt for the Capra with an aluminium frame, you can choose between Rockshox or Fox suspension. The Capra AL Comp comes with Fox suspension e*Thirteen cassette and SRAM Code brakes
YT Industries Tues
Before Aaron Gwin decide to jump ship to Intense, the Tues was his bike of choice. This has also had some development for 2019. The Tues CF Pro Race is the top of the line with Fox Factory suspension, e*Thirteen cassette, SRAM X01 derailleur and TRP G-Spec DH brakes. It also has Renthal carbon handlebars, carbon wheels and cranks from e*Thirteen.
YT Industries Jeffsy
Apparently, the YT Industries Jeffsy is Christopher Walken's best mate. The 2019 version clearly has some major upgrades on the previous model. It comes with a choice of 27.5″ and 29″ wheels. There are a few different versions. The top of the range Pro Race has 150mm of travel on the rear, while the rest have 140mm. The Pr Race also has slightly different geometry to the others, as the fork and shock are a bit longer. This also make the head angle about a degree slacker and slightly steeper seat angle.
The fork on the Pro Race has 160mm of travel, while the rest of the range has 150mm.
On both the 27.5″ and 29ers, the seat tube has been shortened. This means, you can choose your frame size by length, rather than seat height.
Other than the changes in geometry, YT Industries have reworked the frame pivots. The idea is to make maintenance easier and for them to last much longer. Additionally, the pivots on the chainstays have been covered up, to prevent build up of mud. Each version will come with two different colour options too.
YT Industries Dirt Love
The Dirt love is YT's jump bike. The main difference to this bike form last years, is that it now comes in a large frame size. There is only on version of the Dirt Love and it has a Rockshox Pike 26 DJ fork. It is worth noting that this bike will not be in stock until March 2019.
Which one of the YT Industries bikes do you want?
As I have said before, the YT Industries Capra CF Pro Race would be my choice. This is because of the terrain I ride here in the Morzine.
If you are unsure on what type of bike you should choose, check out my guide to choosing a mountain bike.