Fitbit Charge 2 vs Fitbit Charge 3: How to choose
Since 2015, the Fitbit charge has been one of the most popular fitness trackers on the market. It got some great improvements in 2016 with the Fitbit Charge 2. The Fitbit Charge 3 was released in October 2018, and is an improvement on its predecessor. Here is how they compare to each other.
Fitbit Charge 2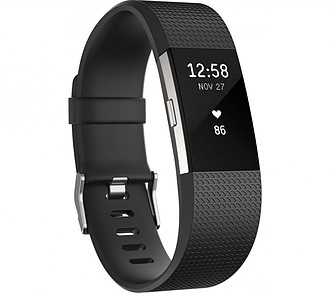 The great thing about the Fitbit charge 2 and 3 is that it they can track multiple sports, both indoor and outdoor. This is obviously ideal for us as mountain bikers. The Fitbit Charge is super easy to use, as it starts tracking your activity automatically. It just detects when you have just started, and starts monitoring you. However, you start and pause the tracking without ending the session. This is ideal for those cake stops at the trail centre café. The main advantage of automatic tracking is that, you can avoid those disappointing moments when you forgot to press a button.
You need to be aware that the both the Fitbit Charge 2 and 3 don't have GPS. However, they do link to your phone with Bluetooth.
If you are serious about GPS tracking, you need a proper GPS smartwatch. Therefore, read this guide to them.
Heart Rate Monitoring
The Fitbit Charge monitors your heart rate with the PurePulse technology. This means you don't need to wear a chest strap, as the HR monitor is on the back of the watch. Therefore, as long as you are wearing it, your heart rate will be monitored.
The screen clearly displays the different heart rate zones that you are working in. This is so you can see how much more effort you need to put in to achieve your goal.
The Fitbit Charge 2 has a feature you may think a bit odd, and that is the "guided breathing" feature. This feature monitors your heart rate for thirty seconds before setting you a breathing challenge. The point of this, is to slow your heart rate down to calm you down. Which is a pretty good idea in the stressful world many people live in.
The Fitbit Charge 2 also monitors your sleep patterns. Doing this lets you know how long you stay in all the stages of sleep. The idea is that you can change your lifestyle accordingly to get the right amount of sleep.
[table id=45 /]
Using the Fitbit Charge 2 with your phone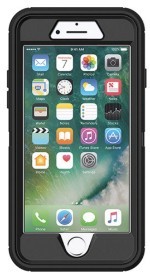 While wearing the Fitbit Charge 2, and once you have connected it to your phone, it has some really useful features. Other than using your phone's GPS, you can get text, phone call and calender notifications. You can't reply to any of them without getting your phone out. However, when you are riding the trails, you will be able to see if it is important enough to stop riding (but it probably isn't).
To allow the Fitbit Charge 2 to connect to your phone, you will need a minimum of a iPhone 4S, an Android phone with Android 4.3 or a phone with Windows 10 on it.
The App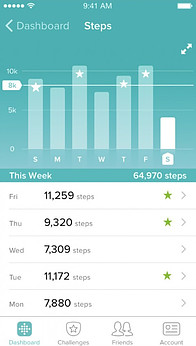 The Fitbit Charge 2 is controlled on your phone with the Fitbit App. This app is super simple to use and takes you though the setup of the watch. It also has a great tutorial to help you find your way around the app.
The Fitbit App shows all your fitness stats including:
How many steps you have done each day
How much you have moved each hour
Resting heart rate
Distance travelled
Estimated calories burned
Number of floors you have walked up
Exercises done
There is an additional app called Fitbit Coach. This one has over 100 different workouts you can do, all with video guidance. You can do workouts that range from different running drills to high intensity interval training.
Battery Life
The battery should last about five days between charges, but you may find it less than that if you are using it a lot. Therefore, I would expect to charge it up twice a week, but that is no great hardship. The only issue with this, is deciding when to charge it. If you are using it to monitor sleep, you won't be able to charge it overnight.
Fitbit Charge 3 Comparison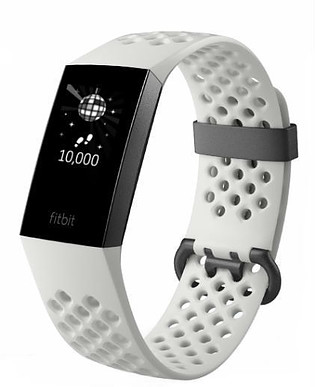 The Fitbit Charge 3 was released in the early part of October 2018. It offers a more refined and improved experience than the Fitbit Charge 2. The improvements, make it a bit closer to a smartwatch, without it actually being a smartwatch. This makes it a cost effective alternative.
Improvements include:
40% larger OLED screen with a higher resolution
Gorilla glass screen for extra durability
Lower profile, so it is less bulky on your wrist
Heart rate monitor is flush with the back of the watch. This makes it more comfortable.
Hydration tracking
Swim proof up to 50m and works in the sea
You can set workout goals from your wrist without needing to use your phone
Female health tracking (Ovulation tracking will be coming too)
Claimed 7 day battery life
SpO2 sensor
[table id=85 /]
Design
The design of the Fitbit Charge 3 is heavily influenced by the 2, but with some improvements. The changes have made it a more premium product, not just in the way it looks, but by the way it feels too.
The lower profile and flush heart rate monitor makes it more comfortable. These changes also make it sit closer to your wrist.
You can buy a  few different wrist bands for this watch, but there is a lightweight "woven" style one. This makes the Fitbit Charge 3 less noticeable to you on your wrist than a full on smartwatch. The body of the Charge 3 is aluminium, whereas the Fitbit Charge 2 is made from stainless steel. This adds to its lightness, while feeling good on your skin. It comes in charcoal black and rose gold colours. But, I wouldn't be surprised if Fitbit release more colours in the future.
To navigate around the Fitbit Charge 3, everything is done from the touch screen. It is intuitive and easy to navigate your way around the various functions and displays. There are no buttons with preset functions. This is one of the significant changes over the Fitbit Charge 2's tap to cycle screen and menu button. The Fitbit Charge 3 also allows you to accept or reject calls on the go. You can select quick replies to messages too, so you don't need to get your phone out.
In the near future, Fitbit will release an update allowing you to pay for things with Fitbit Pay. The idea is, that you don't need to carry your wallet with you. If you get thirsty on a ride, just use your Fitbit Charge 3 to buy a bottle of water etc.
Fitness Tracking Features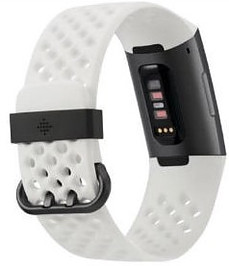 The most significant improvement it has over the Fitbit Charge 2, is that you can use it for swimming. It tracks the duration of your swim, the time it takes to do a length and your pace. You can now track 15 different sports with the Fitbit Charge 3, and set goals directly from your wrist. For example, if you want to ride your bike for a certain distance or time, you can set up a goal, and it will alert you when you have reached it.
You still need to connect the Fitbit Charge 3 with your phone for GPS. This may be a bit disappointing for some.
Ladies will be able to track their periods from their wrist with the Fitbit Charge 3. There will be an update later that will allow you to track ovulation too.
The built in SpO2 sensor that can estimate the level of oxygen in your blood. This has the potential to detect certain health issues, such as sleep Apnia.
Verdict
You could buy the Fitbit Charge 2 and not be disappointed in your purchase. It is ideal for daily fitness tracking and for those who exercise a few times per week. It is one of the best fitness trackers you can buy for the money. The Fitbit Charge 3 is an improved and more premium product. However, if you don't need the new features, or if you don't want to track your swimming, you will get a bargain by buying the Fitbit Charge 2 while they are still available.
However, if you are really serious about GPS tracking, neither are right for you. You really need to be looking in to a Garmin product or equivalent.
Click here for the best GPS smart watches
I am interested to see what you think and what your experiences with these are. Please let me know in the comments section below.