Mountain Bike Chainguides: How they can help you
When I found out about mountain bike chainguides, it was a revelation. Before I fitted one on my old Scott Genius, riding the terrain around Morzine, where I live, frustratingly made my chain come off on pretty much every run. I knew I needed to make some modifications, so I did some research and decided that going to a 1 x 11 drivetrain and fitting a mountain bike chainguide.
Benfits of Mountain Bike Chainguides
The thinking behind these modifications, was to make my bike as simple as possible. Going to one chain ring meant that I could fit a mountain bike chain guide. This would stop the chain jumping off when the trails got bumpy. This is especially important, as I was running with an Absolute Black oval chainring, which are great, but they are susceptible to dropping the chain. This is because the chain tension changes constantly due to the shape. Getting rid of the front gear shifter also tidied up the handlebars.
One of the main benefits of mountain bike chainguides, is that some come with a bash guard. This protects your chainring from impacts.
Why Do You Keep Dropping Your Chain?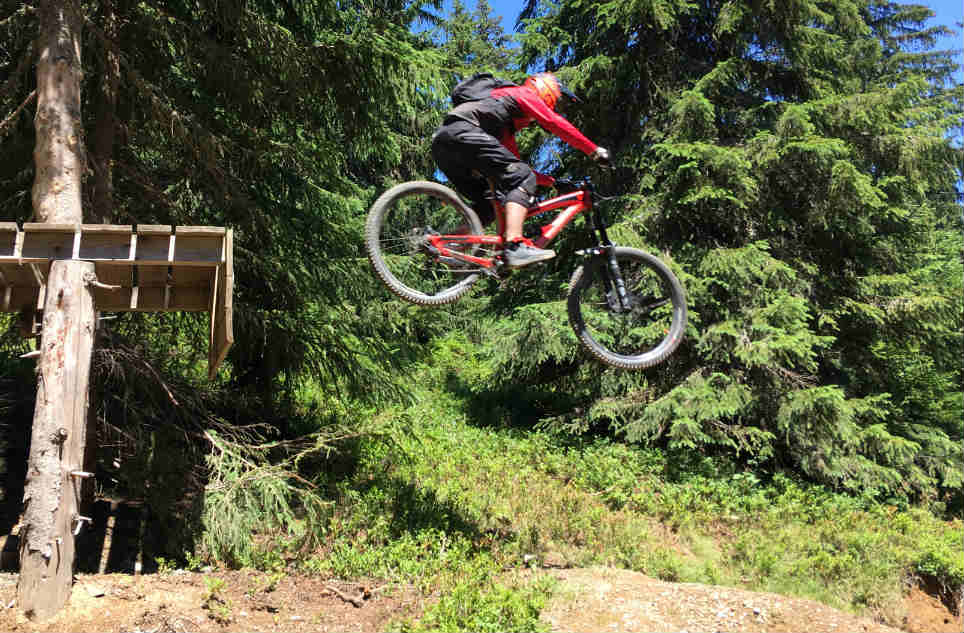 If you are dropping your chain regularly, check your limit screws on the derailleur. If they set incorrectly, your chain can overshoot and drop off your gears.
Suspension travel actually plays a big part of your chain tension too. Bikes with more rear suspension will experience quite a lot of chain growth under compression. When coupled with rough terrain, it is necessary to have a secure drivetrain to make sure your chain doesn't drop off.
The range of your cassette also has an effect on chain tension. 11 speed cassettes can have a range of 10 to 24 or 11 to 42T (or higher) can make the chain very floppy on the smallest gear. Again, with rough terrain, this could cause you to drop your chain at the worst time.
Do You Need A Mountain Bike Chainguide?
The first thing to check, is that do you actually need one? Derailleurs with clutches mean that a lot of riders won't need a chain guide. If you drop your chain enough for you to be searching for this page, you will probably need one. Therefore, you can skip this part.
If you are grinding away for long distances regularly, you are going to experience wear on your components. When things start to wear out, your chainring's ability to retain the chain is going reduce.
All pro downhillers, enduro and cross-country riders use mountain bike chainguides. The last thing these guys need during a race is to stop to put their chain back on.
Are you an aggressive rider?
If you ride with power and aggression, you will wear out components much quicker than someone who likes to take it easy. Even the most basic of mountain bike chainguides will keep you riding safely and reduce the frequency of replacing parts of a guidless setup.
Do you ride bumpy terrain?
When riding quickly over bumpy terrain, your chain can be shaken off the chainring. This is partly to do with the chain tension constantly changing as the rear suspension goes up and down.
Things To Consider Before Fitting A Mountain Bike Chainring
Chainring size is a very important consideration before you buy a chainguide. This is because guides are made to accept a certain size chainring. Therefore, your ring's tooth count needs to fall in to the range accommodated by the chainguide. Also, some mountain bike chainguides offer protection from rock strikes etc, therefore it needs to fit around the ring properly.
You also need to know which mountain bike chain guides are compatible with your bike, as there is no point buying one that doesn't fit. There are a few different mounting options available.
ISCG Mounts
These are three mounts welded around the outside of your bottom bracket. This method allows direct mounting to your bike's frame. They come in two different versions:
ISCG Gold – Bolt fitting circle of 59.4mm
ISCG05 – Bolt fitting circle of 73mm
Seat Tube Mount
This one is for when the design of a bike frame doesn't allow fitment around the bottom bracket. This mounting system just clamps the chainguide to the lower part of the seat tube.
Bottom Bracket Mount
The chainguide fits between the bottom bracket shell of your frame and the bottom bracket cup.
Types Of Mountain Bike Chainguides
Upper Chainguide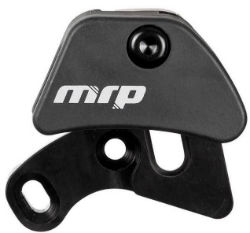 This is a lightweight guide is useful for 1x drivetrain setups. They can be used with non-clutched rear derailleurs, but they are more commonly used along with clutch type derailleurs. These mountain bike chainguides are ideal for cross-country and trail riding, but are becoming popular with cyclocross riders.
Lower Chainguide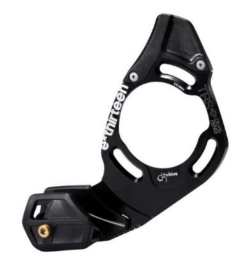 These are ideal for enduro and trail riding for bikes with 2x drivetrain setups. They are designed to remove the slack when changing between the two front rings. These mountain bike chainguides rely on the front derailleur to act as an upper guide. This type would benefit from an additional bash guard.
Full guide with bash guard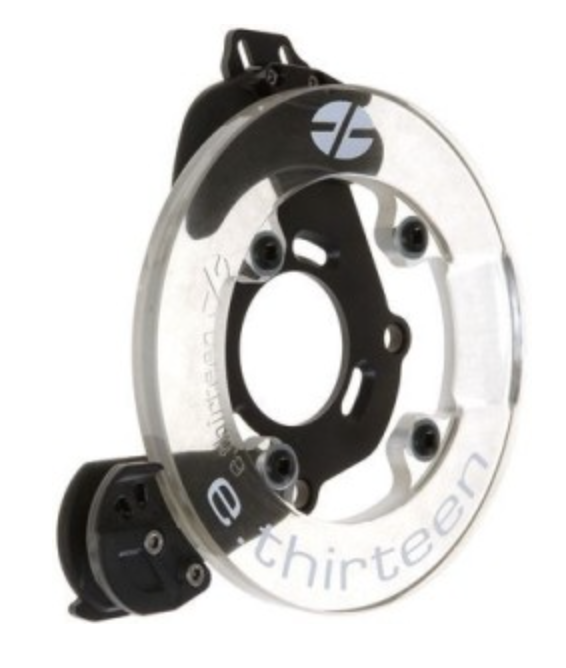 These types of mountain bike chainguides are designed for use with a 1x drivetrain. They consist of both an upper and lower chainguide to help wrap the chain around the ring. The bash guard makes it perfect for enduro or downhill riding.