What Is An Adventure Bike?
What Is An Adventure Bike?
An adventure bike is sometimes called a gravel bike. They are based around a traditional road bike, but they have a lot more capability. They are designed for long rides on and off road. Many people use them for commuting, light off road use and family rides. There are a few different categories of adventure bike that you should know about.
Gravel bikes look a lot like road bikes, but once you delve in to the details, their capabilities become a bit more obvious.
They are designed to to be more versatile than a road bike and are capable of taking on different surfaces, carry extra gear and to be suitable for long rides. Gravel bikes are much more durable than your standard road bike. They have a wider range of gears and have extra clearance around the tyres to prevent the build up of mud.
The versatility gravel bikes offer, makes them a good option for different types of riding.You can use them for fast road riding, but the wide tyres and gearing make them very capable off road. They are built to be robust and comfortable. They are often used for touring adventures, as many are capable of carrying extra luggage.
Gravel bikes have geometry that aims at stability and comfort. They are long, which keeps them stable on rough surfaces over long distances. The riding position is more upright than you would get on a road bike. This is so you are more comfortable on long rides and have better visibility when using it for commuting. The head tube is set at a slack angle, which makes it more manageable at slower speeds.
You will notice that the frame is much heavier than one on a road bike. This is because gravel bikes are way more durable, so they can carry extra weight when touring. Also gravel bikes have larger tyres to improve grip, stability and comfort. The capabilities of a gravel bike is improved by the use of disc brakes, for good modulation and control.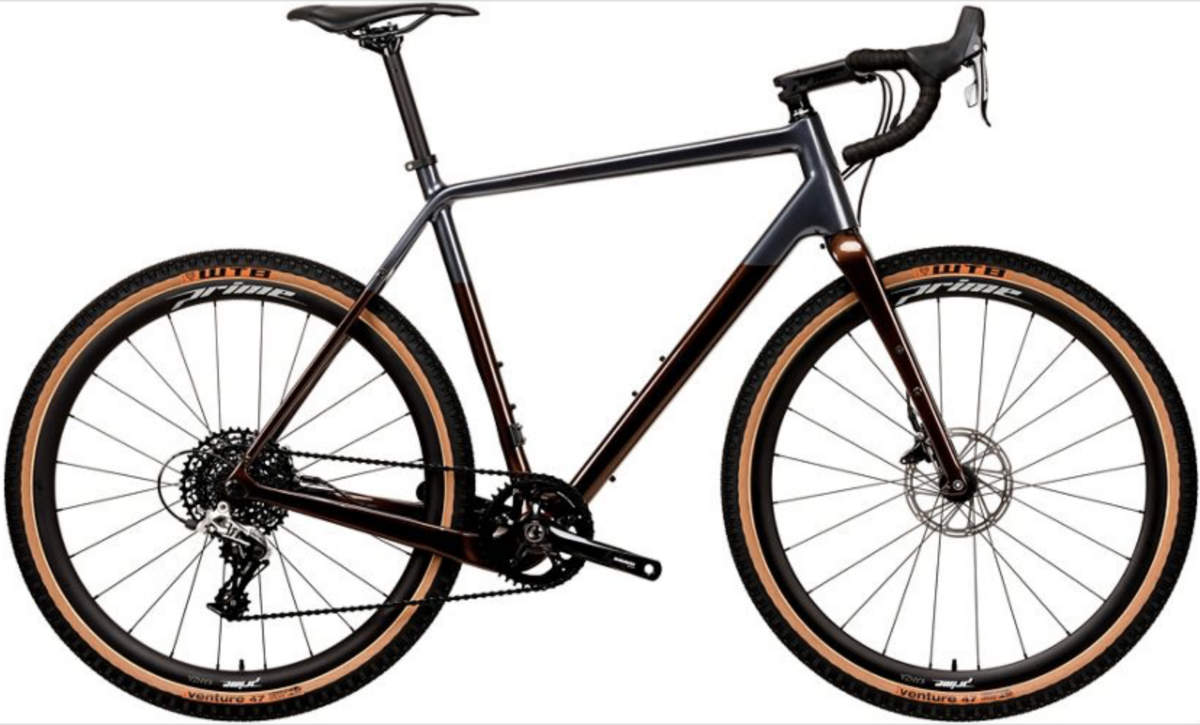 Cyclo Cross bikes have much in common with gravel bikes, but there are some different aspects to them. Rather than the endurance style of riding gravel bikes are designed for, Cyclo Cross bikes are designed for short intense racing and are more aggressive. Therefore, a gravel bike is more comfortable, as you tend to spend more time on them.
The geometry of a Cyclo Cross bike is more aggressive. This means it is shorter and has a higher bottom bracket. This extra height makes it easier to get over obstacles. The tyres are not as wide as the ones you will find on a gravel bike due to UCI race regulations, but they still come with disc brakes.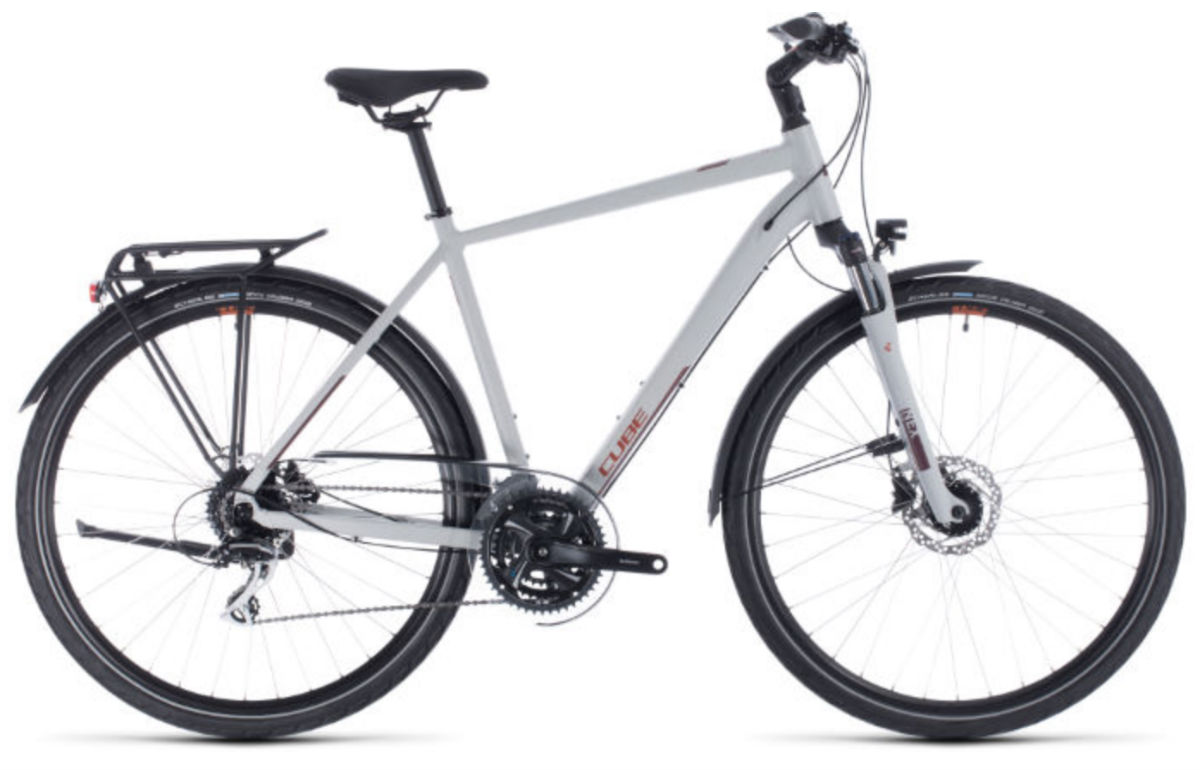 A touring bike is pretty much the same as a gravel bike. The geometry and riding position make them comfortable to ride for long distances. However, they have large load carrying capabilities. You will find that touring bikes are equipped with different mounts for carrying lots of stuff. You should expect to see a rear rack at least, but ideally you want one with a front rack too. The best position for a front rack is by the front axle. This means that the weight of your pack will have the least effect on how your bike handles.
Best Gravel Bikes Of 2020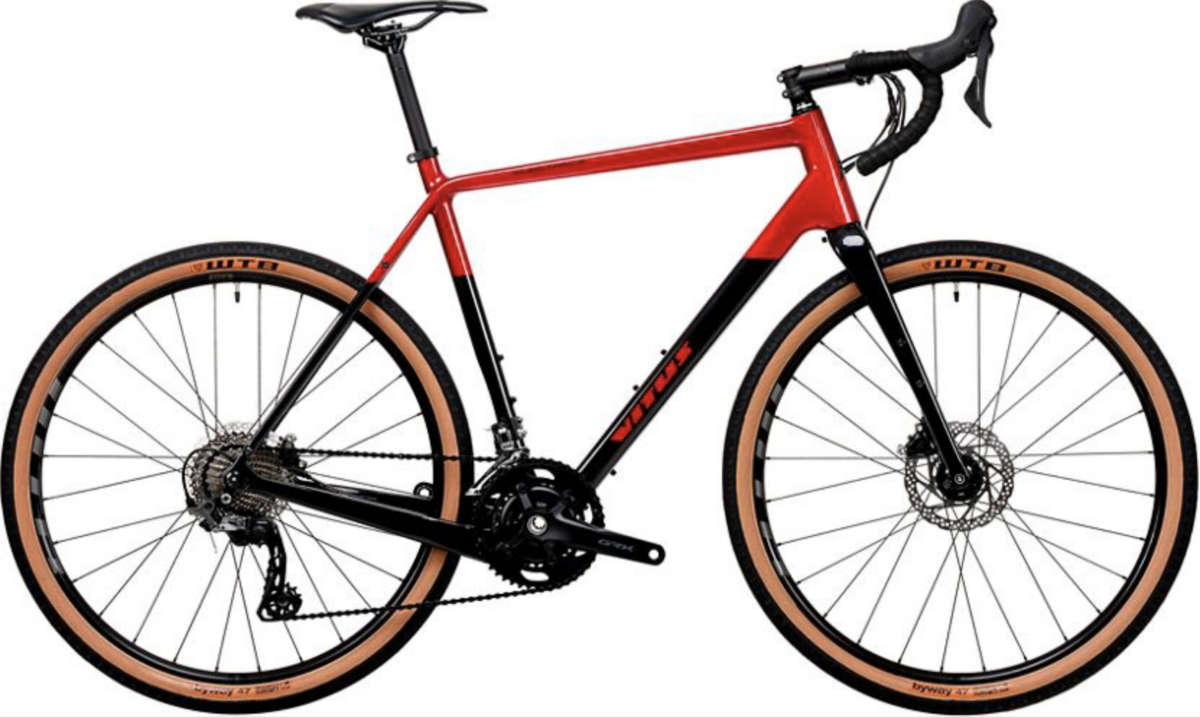 The Vitus Substance CRS2 is built to be an efficient, comfortable and versatile adventure bike. It is equipped with a carbon frame and touring fork will allow you to ride anywhere.
Modern Geometry Carbon Frame and Fork
Shimano GRX 2×11-Speed Drivetrain and Hydraulic Disc Brakes
WTB SpeedTerra 650b Tubeless Wheels and WTB Byway Tyres
Easy to Setup Tubeless for Greater Rolling, Grip and Comfort
Functional and Stylish Vitus Finishing Kit
Orro Terra Gravel 7020-HYD R900 Bike 2020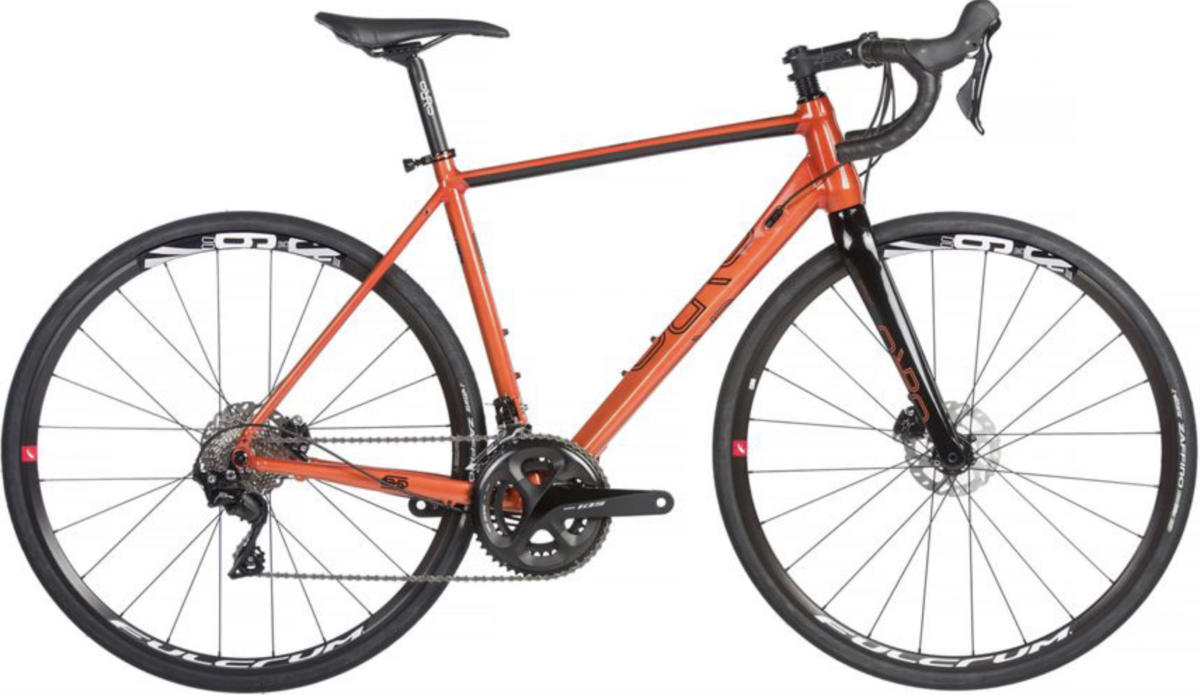 This bike is lightweight on the road and rugged off road. The frame is made from OSD 6061 aircraft-grade aluminium. Its full carbon fork and high end components make this a very versatile and quality bike that is perfect for riding everywhere.
Shimano 105 7000 11-Speed Drivetrain and Hydraulic Disc Brakes
Fulcrum R900 Wheels and Vittoria Zaffiro Tyres
Lightweight full carbon fork
The NS Bikes RAG+1 is designed for great stability and performance on both road and gravel surfaces. Its strong, lightweight 6061 aluminium frame and carbon fork gives you all day riding comfort, fantastic agility and control whether riding on tarmac or trail.
SRAM Apex 1×11-Speed drivetrain
Alex Draw 2.1P Asymmetrical, 32h, Tubeless Ready wheels
Lightweight carbon fork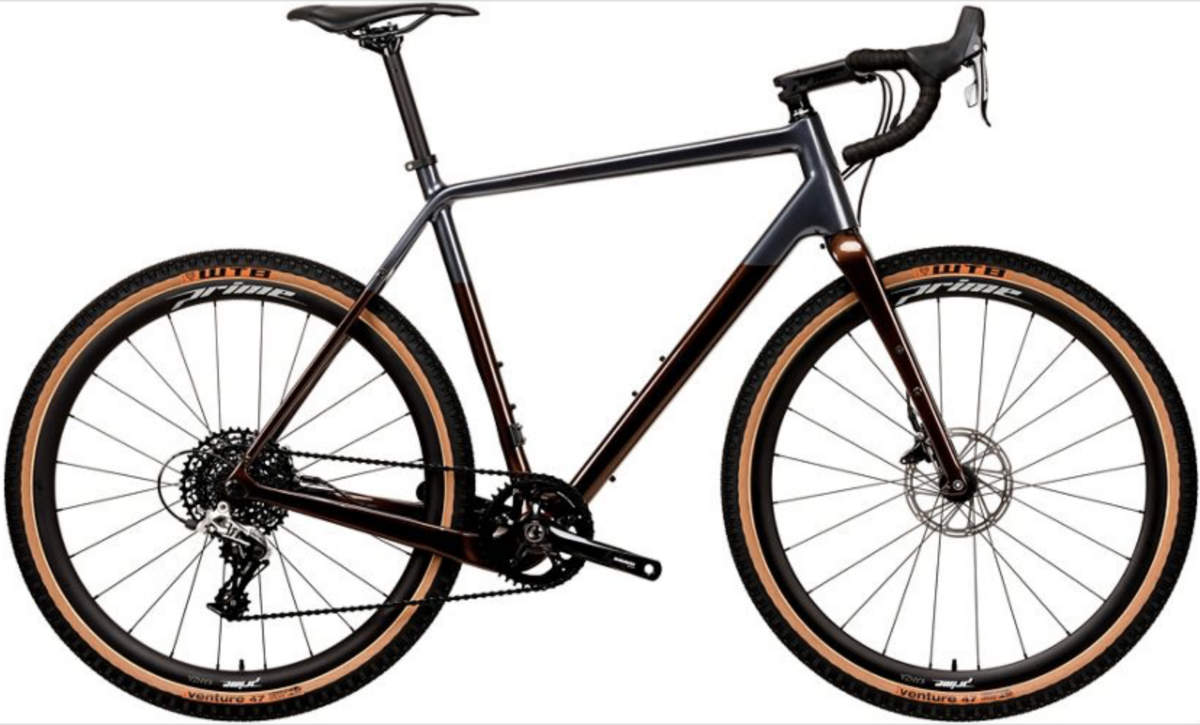 The Vitus Substance CRX is built for high-speed riding. This bike is ideal for riding anywhere you you want to very quickly. The frame and fork is made from strong, lightweight carbon fibre and are compatible with both 700c and 650b wheels. This makes it a very versatile bike to suit many rider's needs.
SRAM S-Series 350 X-SYNC 40T
Prime Kanza Carbon 650b XD Driver, Tubeless tape installed, Tubeless valves supplied
Substance Carbon UD T700 Internal cable routing, 142 x 12mm rear end, mud-guard mounts, rack mounts, 3 bottle cage mounts
Vitus Energie Cyclocross Bike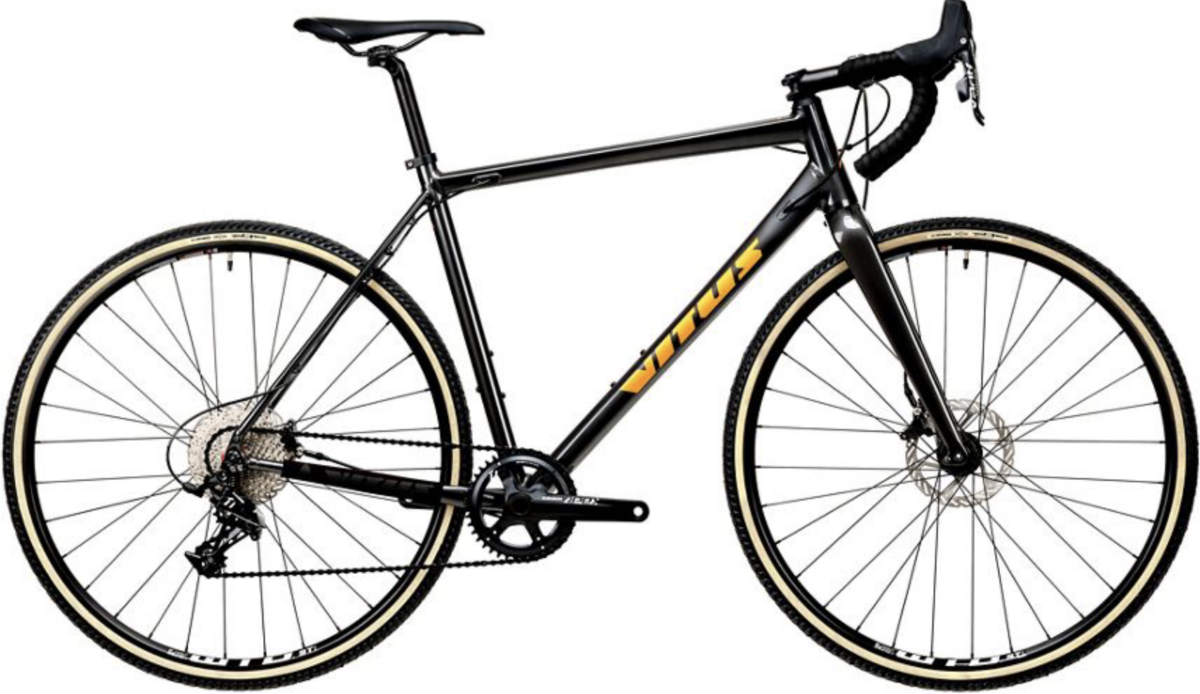 This very good value for money cyclo cross bike is very versatile. It is perfect for commuting, training, and racing. The Vitus Energie Alloy Cyclocross Bike has a durable and lightweight alloy frame with SRAM Apex components.
SRAM Apex 1 frame, long cage drivetrain
Energie Aluminium 7046-T6, Internal cable routing
WTB ST i21/Novatec, disc wheelset
Are You Going To Buy An Adventure Bike?
These bikes may not be able to allow you to take on bike parks very easily or big alpine descents, but there is a place for them in the mountain bike world. They are very versatile and provide great value for money and lots of fun. Pleas let me know your thoughts and questions in the comments section below.