For many mountain bikers, riding to the trails is not an option and not everyone can fit their bikes, all the equipment and trail buddies in to their car. Therefore, a bike rack is the best way to transport your bike safely to trails. Here are the best bike car racks you can buy.
How to Choose The Best Bike Car Racks For You
When choosing the best bike car racks, you need to take in to consideration the type of car you are going to put it on. You also need to consider what else you want to carry with you. For example, if you are going on a long trip and have things in the boot that you need access to, a boot mounted rack may not be the best thing for you. This is because you will have to take it off every time you want something out of the boot.
If you are taking a roof box, you need to make sure that you have enough space on your roof bars to fit the bikes too.
Types of Bike Car Racks
Roof
Roof mounted bike car racks have a base that attaches to your car's roof. If your car has a roof bars, you don't need the base, as the bike rack fits directly to them. This type of bike rack is ideal for those of you that don't have tow-bars or don't want to keep mounting and dismounting a boot mounted rack.
Typically, you can fit up to four bikes on a roof rack, or fewer bikes and a roof box. Additionally, each carrier can carry a bike weighing about 15kg. But, you do need to check the roof carrying limit of your car and your bars.
Roof racks are more versatile than other types of rack, as you can use them for transporting other things. They keep the back of your car free, so you can still tow a caravan or trailer. This also means that your number plate is not obscured. Roof bike racks are usually lockable, therefore it is one of the more secure ways to carry bikes on the outside of your car.
However, they do increase wind resistance of your car. This means your car will be less efficient. You also need to be aware of how high your bike is on your roof, as you could have a very expensive accident driving in to a height restricted car park. This extra height also means you may find it difficult to load up your bikes.
The best bike car racks to mount on your car's roof are made by Thule. The pick of the bunch is the Thule 598 ProRide.
Thule 598 ProRide
This bike rack sits on a one-piece alloy beam, and has an arm that holds the frame, with a low positioned tightening knob. It also has two ratcheting straps securing each wheel.
The Thule 598 ProRide is a versatile bike rack, as it can be used for any type of bike. This is because it isn't affected by wheel size, axle size or where your brakes are mounted. However, if you have a fat bike, you will need to buy the adapter to fit 3″ to 5″ wide wheels.
The arm that holds your bike's frame fits all kinds of frames, with soft rubberised grips. These conform to any odd shapes your bike may have, and the clamp has a torque limiter. This gives you confidence that you are not clamping your carbon frame too tightly. Additionally, you can buy a carbon frame protector, that disperses the force of the clamp, which I recommend that you buy.
Pros: Easy to assemble and use, with compatibility for most bikes (including carbon frames)
Cons: Pricy
Verdict: Probably the best roof mounted bike rack available. It is simple to use and instils confidence when travelling at speed. It looks good and is well put together, which is reflected in its price.
Click here to buy your Thule 598 ProRide from Chainreaction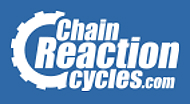 Click here to buy your Thule 598 ProRide from Amazon

Boot/Hatch
If you want something low cost and easy to mount and dismount, boot bike car racks are a great option. They are ideal for occasional use, and you and can typically carry up to three bikes. They don't need any extras, which keeps the cost down, however, they are vehicle specific. Therefore, you need to buy one that fits to your car without interfering with any spoilers etc.
Unfortunately, these bike racks are not very secure, as they cannot be locked. Therefore, they are the most prone to theft for both bikes and the rack itself. However, you can lock your bikes to the rack with a bike lock, but this does not stop the rack from being removed.
One of the best boot mounted bike racks available, is the Saris Super Bones 3.
Saris Super Bones 3
The Super Bones 3, is the fruit of Saris experience and expertise learned from manufacturing all their previous bike racks. This is quite a lot, as they have sold over one million of them in the last twenty years.
It is designed to fit a range of vehicles, from saloon cars to vans. The feet are designed to prevent scratching your paintwork and spread the load. This is pretty important, as it can carry up to three bikes.
Bikes are mounted with two ratchet straps over the top-tube and one around the seat post. The inside surfaces are rubberised to protect your bike's paint and to help hold them securely.
Rear brake cables can get trapped against the paint, so you may want to protect them somehow. When you mount two or three bikes, there is nothing to pad them. Unless, you buy the optional "Protect O Pads". Additionally, the front wheels of the bikes are not secured, unless you buy the extra wheel straps.
The Super bones doesn't fit every car, as roof spoilers get in the way. However, there is a very in-depth fitting guide listing the cars it will and will not fit.
As good as the Super Bones 3 is, it still comes with the usual issues you get with a boot mounted bike rack. i.e. you can't access the boot and you need a light board and a number plate.
Pros: Very secure and well made bike rack
Cons: Pricey and you need to protect your frames
Verdict: Superb quality, which is reflected in its price. One of the best boot mounted bike racks you can buy, but it still has the usual drawbacks.
Click here to buy your Saris Super Bones 3 at Leisure Lakes bikes

Click here to buy your Saris Super Bones 3 from Amazon

Tow bar
Tow bar racks are popular, as they have a low loading height, secure and easy to use. These can typically carry up to four bikes securely. As they fit directly to your tow-bar, the roof is free to fit a rack for other items. Some models come with a light board, as they obstruct your rear lights. You will however, need to get a number plate made up for it. Ideally, you should buy one that tilts forward, giving you access to the boot.
Tow bar bike racks are quite expensive, and they are prone to rear end accidents. These accidents can be with another car or from you forget it is there, and reversing in to things (how upsetting would that be?!) You obviously need a tow bar fitted to your car, if you don't have one, this will add to the cost.
For this one we are going back to Thule and their VeloCompact.
Thule VeloCompact
To attach the VeloCompact, you slot it on to your tow bar and simply clamp it down with a handle. This can be locked with a key too, for extra security.
It comes in different versions for two, three and four bikes. They are attached by sliding out the plates to the correct width to clamp your frame. Then you tether the wheels and ratchet them securely to the rack.
The big advantage of the VeloCompact, is that you can tilt it back to access the boot. This is simply done by pressing down on the step below the number plate.
Pros: Easy to install and gives convenient access to your boot.
Cons: None
Verdict: A very tidy looking bike rack, built very well out of quality materials.
Click here to buy your Thule VeloCompact from Chainreaction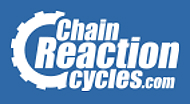 Click here to buy your Thule VeloCompact from Amazon

Spare Wheel mounted
Spare wheel mounted bike racks are for those of you with a 4×4, with a spare wheel bolted to the back of your car. These bike racks are good, as a normal boot mounted rack will not fit, 4×4 cars are tall, therefore you may find it difficult to lift bikes up to roof level.
A great example of a spare wheel mounted bike rack, is the Hollywood Spare Tyre Rack.
Hollywood Spare Tyre Rack
The Hollywood Spare Tyre rack is simple, but well made and durable. It is super easy to mount and dismount from your 4×4's spare rear mounted spare wheel. It uses simple straps and an uncomplicated clamping system.
This rack can carry two 15kg bikes, in soft rubberised cradles with soft rubber secure straps. The two carry arms can be folded down when they are not being used and they can also be used for side mounted spare wheels.
Fitting this to your car is super easy, but make sure that your spare wheel is properly fastened to your car. You also need to make sure that the wheel mount can support the weight of the wheel, rack and bikes.
Pros: Easy to install, durable and well made.
Cons: No locking system
Verdict: A simple to use and durable bike rack. It is also reasonably priced.
Click here to buy your Hollywood Spare wheel bike rack from Evans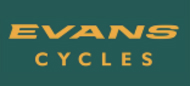 Click here to buy your Hollywood Spare wheel bike rack fromAmazon

Suction cup
There is a fifth type of bike car rack that you should look in to. The SeaSucker Mini Bomber attaches to your car with suction cups. I know it doesn't sound that secure, but each of the six suction cups is 15.24cm and produces 210lbs of strength. This means it isn't going anywhere.
The Mini Bomber bike rack holds bikes through your bike's fork. There is a range of accessories that work with whatever axle your bike uses.
The Seasucker is very versatile and can be mounted to all sorts of vehicles, in may different ways. For example, you can fit it to your roof or you can stick half to the back window and the other half to the boot. Seasucker offer a lock and cable for security, although it isn't as tidy as the built in locks you get with other types of bike rack. It is also very compact, so when you are not using it, it can be easily stored away.
Pros: Easy to install and remove. Very versatile to fit lots of different vehicles.
Cons: Not very secure and requires you to take off your front wheel.
Click here to buy the SeaSucker Mini Bomber from Tredz


Click here to buy your SeaSucker Mini Bomber from Amazon

Which one will you choose?
Above are the best bike car racks of each type. There should be something on this post that will suit your needs to get you and your bike to the trails. Just watch those low garages!
Don't forget to sign up to the MTB-Threads newsletter to get loads of mountain bike info and free ebooks.