Fox Speedframe Mountain Bike Helmet
The Fox Speedframe has been developed by Fox's pros and athletes over a period of three years. The design is to satisfy the ever increasing demands of aggressive trail riders. There are two versions of the Fox Speedframe, the Speedframe and the Speedframe Pro. It is a feature packed open face mountain bike trail helmet.
One of the features the Fox Speedframe has, is the 360 degree fit. This is a multi-position adjustable retention system that gives you a comfortable fit all the way around your head. It eliminates pressure points and loose points. You can fine tune the fit with the rear dial that has 28 clicks of adjustment.
The divider strap sits in the perfect position around your ears and places the chin strap in exactly the right place. This means that you don't need to faff around with adjusting the straps. The chin strap on the Pro version is fastened using the Fidlock snap buckle. This type of buckle is being used more on mountain bike helmets and utilises a magnetic slide, making it super easy to use, even with gloves on. The non-pro version just uses a standard plastic buckle.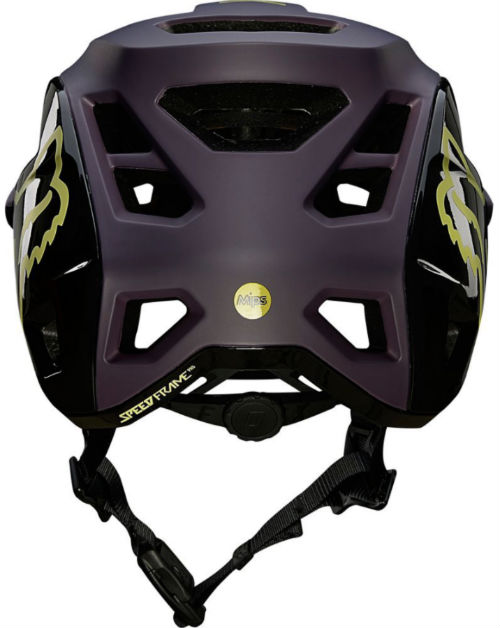 The ventilation on the Fox Speedframe come courtesy of 21 vents with internal channeling. You can clearly see the big vents at the front of the helmet, that give you fantastic airflow through the in-moulded EPS. The rear of the helmet has big holes to expel the warm air out the back.
One of the most important features both versions have, is the MIPS-C2 rotational impact protection system. This makes it a option that many riders will be interested in. MIPS works by using a low friction layer. This slides 10 to 15 mm, in all directions, reducing rotational motion to the brain during impact.
The non-pro version has MIPS, but it doesn't have the dual density Varizorb EPS that you get with the Pro version.
The visor is adjustable and can sit in three different positions, which for me, is very important. This adjustability gives you somewhere to store you goggles when you don't want to wear them. The back of the helmet also has a well positioned ridge to to prevent your goggle stop from slipping.
I also like the fact that you can remove the liner to clean it. But, it also has a anti-microbial properties to keep it fresher for longer.
The Fox Speedframe is a superb helmet for trail riding, packed with plentiful safety features. If you can pay the extra for the Pro version, you will have a much better helmet. It has a great design with great features. Notably, the visor, the buckle and the way the ventilation works with goggles. It is designed to stay comfortable for day long trail rides. If you like the idea of this, but want something with more coverage, you may want to check out the Dropframe.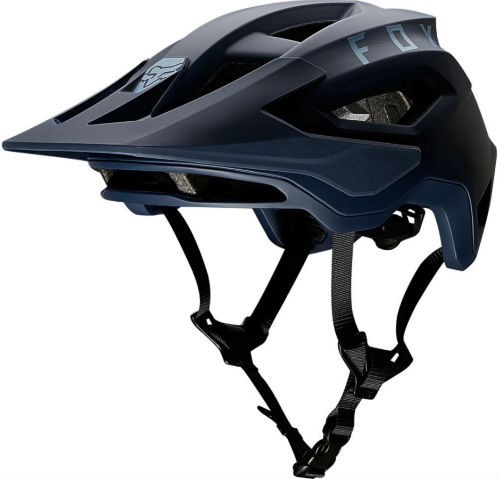 Optimized venting with channelled, in-moulded EPS provides efficient cooling
Goggle compatible, 3 positions adjustable visor
Removable, washable moisture-wicking liner
360°Fit System allows you to dial in your perfect fit every ride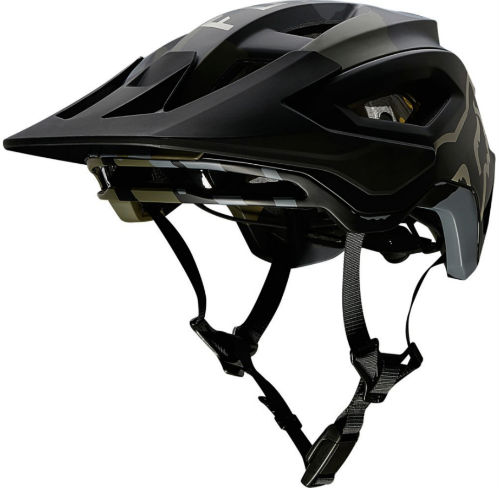 Dual-density Varizorb EPS provides improved protection by spreading forces of impact across a wider area
Fidlock® SNAP helmet buckle provides quick and secure entry and exit while wearing gloves
Removable, washable XT2® liner is antimicrobial and manages odour while wicking moisture away from the head
Optimized venting with channelled, in-moulded EPS provides efficient cooling
Goggle compatible, 3 positions adjustable visor
360°Fit System allows you to dial in your perfect fit every ride