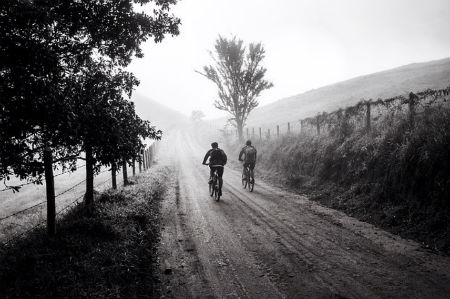 Large supermarkets, toy shops and many large retailers offer cheap bikes. No matter what type of bike you are looking for, road, mountain or commuter bikes, it is possible to find something for about £100. These large organisations are able to sell bike so cheaply, because they buy so many of them from the manufacturer. Also, they use lower cost parts and don't use trained mechanics to put them together. However, at these prices, you can walk in to one of these shops and buy bikes for the whole family for a lot less than the price of one bike. Here is my guide on how to buy a cheap mountain bike (or any bike) and what to look out for.
There is not chance of getting something with lots of great components and features, but you will be able to leave with a bike that is ready to ride. There are a few considerations that you will want to consider, even at this end of the market. Things such as quality, performance, durability, safety reliability and the most important factor, fit.
Click here to see my guide to choosing the right mountain bike for you.
It is easy to think that just because the brand is big and they make lots of bikes, that the bike will be terrible. This isn't always the case, a cheap bike is better than no bike at all. If want to enjoy riding bikes, but are on a tight budget and not wanting to spend loads of cash on a high end bike with the best components, there are still options. You can still get a bike that you can ride with your family, commute with or just have fun on, you will need to manage your expectations of it though. If you are going to buy one of these bike to take on alpine terrain, you may manage a fun morning, but that is about it.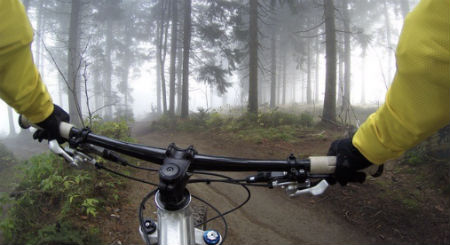 One of the ways these large manufacturers keep costs down, is to make each model with only one frame size. This means, your bike may not have the perfect fit. For example, a bike with a 26" wheel might have an 18" frame, the 27.5" wheel option might have a 19" frame, and the 29″ wheel option might have a 20.5" frame. Bikes will also come in one color per model.
Some brands, are working on this by employing fit experts to ergonomically design bikes to fit more people. They use the anticipated age range for each product and then use anthropocentric data to analyze rider height. This allows them to teak the geometry to fit more people. If a bike is uncomfortable, the rider won't keep riding, but when a bike fits better, it rides better.
Many components you'll find on name-brand mass-market bikes, are by the same companies that make the components for high end bikes. KMC chains are standard for those brands, and while the suspension fork (if the bike has one) is likely to be non-branded, the derailleur and brakes are likely Shimano or SRAM, but of a lower quality than you'll find at your local bike shop.
You will find that chains and bolts will rust faster, seat posts can slip more easily or even seize up. Don't expect lots of gearsYou will have fewer gears; your shifters and brakes, generally, will need more service to keep in good working order.
May Not Be Put Together Too Well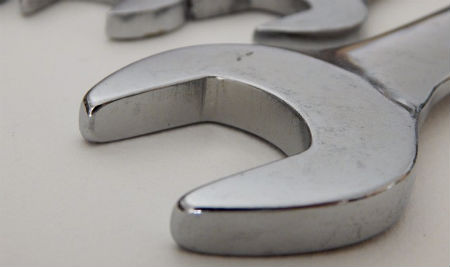 Many of these mass market budget bikes are only 90-percent built in the factory. If a bike comes from a factory that only makes cheap bikes and not premium bikes as well, you can encounter significant problems. Rounded spoke nipples that can't be tuned, no grease in the hubs and bottom bracket are just a few examples.
The rest of the assembly is done in the shop you buy the bike from. This can cause further problems, because, in mass-market shops, it is rare for them to have a trained mechanic. A proper mechanic will check the torque of all the bolts, the tension of the spokes, and other critical components. It is a good idea to take your mass-market bike to a proper bike shop to make sure it is safe and finished off properly. Doing this will cost a little more money, but it will help protect you and your investment.
When buying one of these cheap mass market bikes, you won't get the best performing bike around. For example, gear shifting won't be very smooth and suspension components will be heavy and not very effective.
Choice of Bike May Be Limited
Not every style of bike will be available at your typical big shop or online at Amazon. You will find road bikes, mountain bikes, commuter bikes, and cruiser bikes easily. However, you will struggle to find triathlon, gravel, and cross bikes.
Should you buy a Mass Produced Cheap Mountain Bike?
From my guide on how to buy a cheap mountain bike, you will notice that these bikes are not without their faults. However, if they are all you can afford, they are better than nothing. If it means you can get the fun and exercise you want, surely it is a good thing. You just need to be realistic about your new bike's capabilities. There are some people that say a good rider doesn't need a good bike. This is rubbish, of course the skill of the rider is the main factor when it comes to taking on the trails, but you wouldn't want to take one of these bikes to Morzine in the French alps or La Thuile in Italy.
If this has put you off buying a cheap mass produced bike, maybe you should go for a used bike. Click here to see my guide to buying a used bike online.
Which Cheap Bikes Should You Go For?
Taking everything above in to consideration, here are some potential options for cheap mountain bikes.