Endura Singletrack Jacket Review
Endura Singletrack Jacket Review
Endura are pretty good at making decent mountain bike clothes. They are also well known for their excellent value for money. The Endura Singletrack Jacket is a no nonsense jacket that looks good, gives you everything you need without breaking the bank. This is why I have bought one. This is my Endura Singletrack Jacket Review and I am going to give all the details.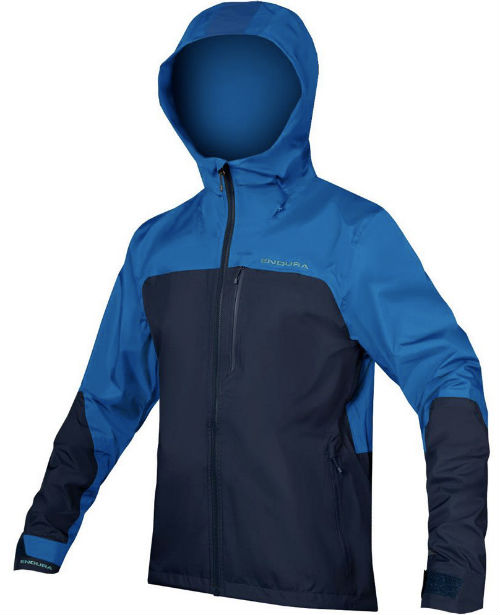 The Endura Singletrack Jacket has a regular fit and has enough room to fit the necessary layers under it. The back is extended to give you some extra coverage protecting you from the muddy spray from your back wheel.
The hood is integrated, but doesn't get annoying when you are not using it. It is also big enough to fit over most helmets, which is a useful feature for those days when the rain is stop-start.
To give you a bit more coverage, the sleeves are a little longer than you find on most mountain bike jackets. Personally, I find this great for keeping the rain out, especially as you can seal up the cuffs with the velcro straps. This extra length also prevents the cuffs riding up when you are riding fast or weaving around tight corners.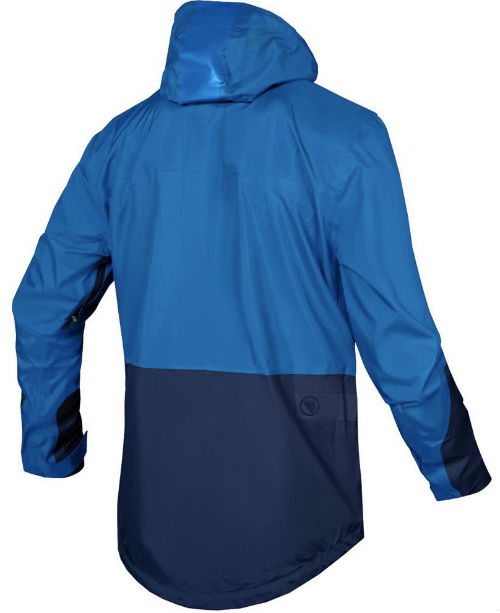 There are a number of different designs of the Endura Singletrack jacket for 2020. You get a choice of colours and there are women's specific versions too. The colour range gives you the opportunity to buy a jacket that goes with the rest of your kit or bike.
The way the jacket is designed, means that it looks great both on and off the bike. This means that you won't look out of place wearing it in the pub.
The fabric is lightweight and very comfortable. In fact, you will have no issues wearing this jacket with a short sleeve jersey. For ventilation, it has zips under the armpits that create a nice big space to let air in. This proves very useful when you are working hard on big climbs.
There are two types of the Singletrack to choose from, the SoftShell and the ExoShell20. I have the ExoShell20 version and this is the choice to go for if you want more protection from the rain. It has a waterproof and breathability rating of 10,000mm/20,000gm (10k/20k). This makes it suitable for riding in heavy rain and general wet weather. The breathability rating this jacket has is usually found on much more expensive jackets. It lets perspiration escape without letting rain in.
The ExoShell20 version has a three later construction. This means it has an outer layer, a membrane and a bonded inner layer. Normally, this would make a jacket quite bulky, but not in this case. It still packs up once and small to stuff in the bottom of your backpack. This also means that it is nice and light and doesn't restrict your movement.
Materials: 100% Polyamide
Waterproof and breathable ExoShell20™ 3 layer fabric
Relaxed fit
Grown on hood with internal retainer strap and adjustment
Zipped Napoleon chest pocket and front handwarmer pockets
Pits vents for temperature regulation
Adjustable cuffs and hem
One more reason to go ride in the rain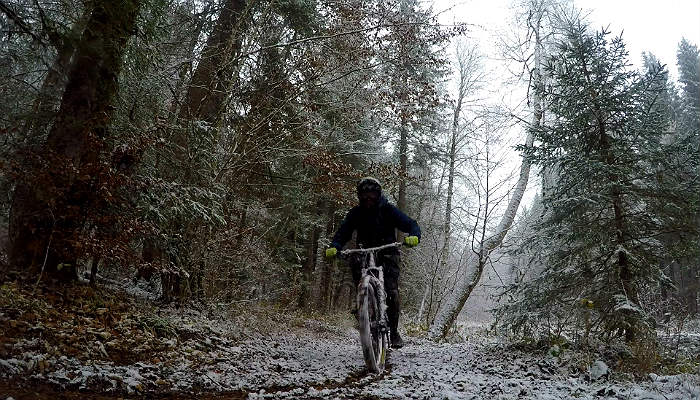 The first time I wore my Endura Singletrack jacket was on a wet weekend in Wales. I spent the weekend pedalling around Llladegla and Coed y Brenin on consecutive days.
The wet weather barely let up and it got very stormy on both days, but wasn't particularly cold (by Welsh standards anyway). The Endura Singletrack jacket did a fantastic job of keeping me dry. No water got in, leaving my long sleeved jersey I was wearing under it nice and dry.
On uphill sections, I fully opened the pit-zips to get some more airflow to stop me getting too hot. I fully expected to get lots of rain in through the open sections, but I was pleasantly surprised.
I live in the French alps and I wouldn't say I wear the Endura Singletrack jacket particularly often on the bike, as we tend to have pretty fantastic weather during the summer. But, it is ideal for those rides at the beginning or at the end of winter when the weather is mixed.
If you want a reasonably priced waterproof and breathable jacket, you can't go far wrong with the Endura Singletrack jacket. Owning one will mean that you won't miss out on any rides due to bad weather. You will also have a lightweight jacket that can easily be stuffed on to your backpack and pulled out when needed.
This is a jacket that is super comfortable, while looking good both and on and off the bike. It is also reasonably priced, this is why I recommend the Endura Singletrack jacket.