Bell Super 3R MIPS Bike Helmet
There are times when you and your bike part company and you get a bit friendly with the scenery. Sometimes it is hilarious (for your friends at least) and some times it can be a bit more serious. You only have one head, so you should really look after it. I use the Bell Super 3R MIPS bike helmet, and here's why.
Light
Well ventilated
Looks good
Practical as it acts as two helmets in one
MIPS
Velcro GoPro Mount on top
Some people find it has pressure points on the back of their head
Not DH certified for racing
This is a great light weight helmet and well ventilated helmet. You can remove the chin bar, giving you two helmets in one. A full face for when it gets interesting, but you can quickly remove the chin bar for pedals on a hot day or big climbs. Unfortunately, it is not certified for downhill racing. For this you will need the DH version. Alternatively, you might want to check out the Endura MT500 Full Face helmet.
It suits my style of riding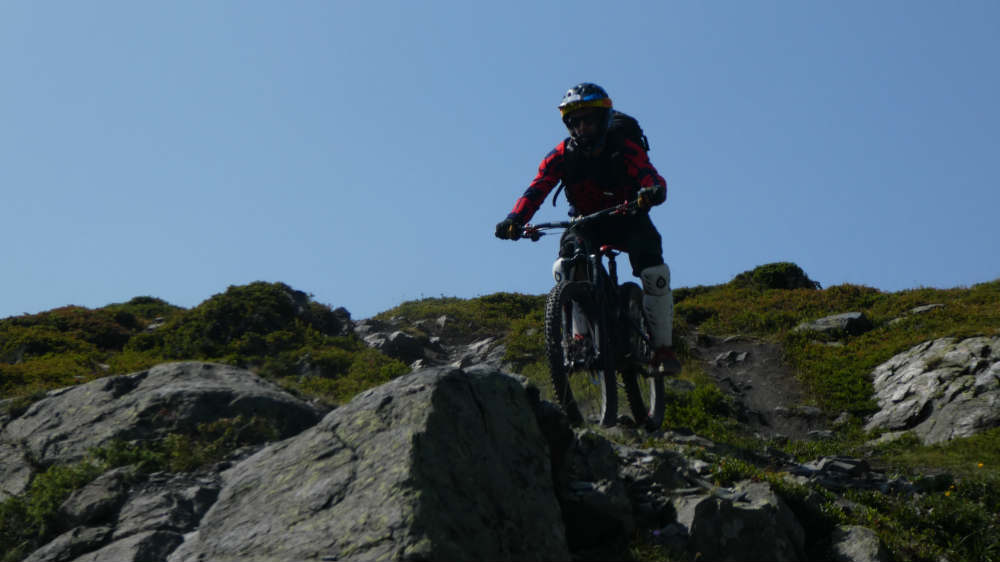 I live in Morzine in the French alps, so no matter what kind of riding you do, there will be an element of downhill, it is in the mountains after all. I chose the So Bell super 3R MIPS bike helmet because it is a full face helmet with a removable chin bar. That means I can stop my mouth looking like a broken piano when I go over the bars.
The terrain in the Portes du Soleil is very varied. You can experience singletrack, natural trails in the woods to steep downhill trails. You can do something different everyday. My friends and I prefer to ride more natural technical terrain. This helmet is perfectly suitable for this type of riding. It is definitely an all mountain helmet.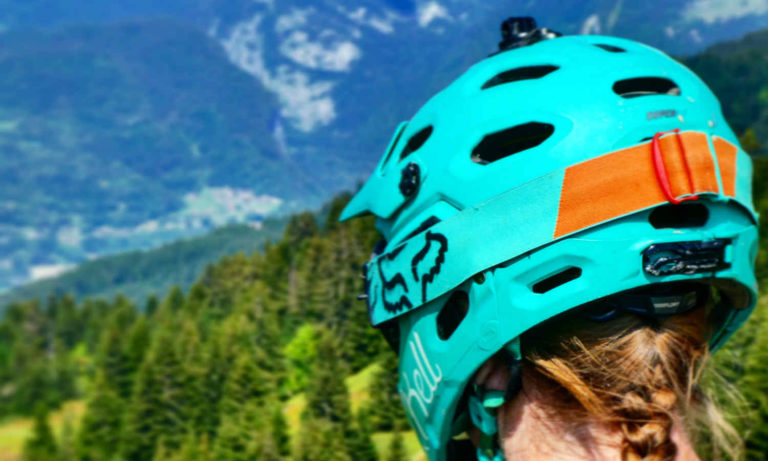 The Bell super 3R MIPS bike helmet is very comfy, there are a few reasons for this:
It is very well ventilated. As you can see from the pictures, there are lots of air holes. Its 23 vents in the main part and 4 brow ports mean you don't overheat and boil your head like an egg.
It is nice and light for a full face at 784.1g
You can adjust it for a perfect fit with a turn of the dial on the back.
The padding is pretty good, but it isn't all plush and spongy in there. It is comfy in a light and airy way. As long as you get the sizing right, you will forget you have it on. If you find your are between sizes, go for the larger option.

It is packed full of features
The main feature of the Bell Super 3R MIPS bike helmet is obviously the removable chin bar, this makes it very versatile. You can use it as an open face enduro style helmet for those rides where you are confident in your ability. But it is also a full face helmet for those days when you feel it may get a bit "interesting". You can easily put the chin bar in your backpack for extra ventilation on those long rides where you have some big uphill sections.
You don't have to worry about finding a suitable place to mount your Go Pro either. The Bell super 3R MIPS bike helmet has a removable Go Pro mount. If you are using a Go Pro and want to film the trail behind you, you may want to use a small extension to raise it slightly to get the best angle pointing up the hill.
The MIPS feature adds that extra protection. MIPS stands for Multi-directional Impact Protection System. This allows the inside of the helmet to slip slightly in the event of an impact. It does this to reduce the rotational forces you may experience.
The adjustable sun visor and the shape of the helmet allows for comfortable placement of goggles. This means the visibility is as good as an open face helmet.
The top of the helmet has a GoPro mount. This is attached with velcro, so it should snap off if the worst should happen. It is also suitable for an Insta360 camera.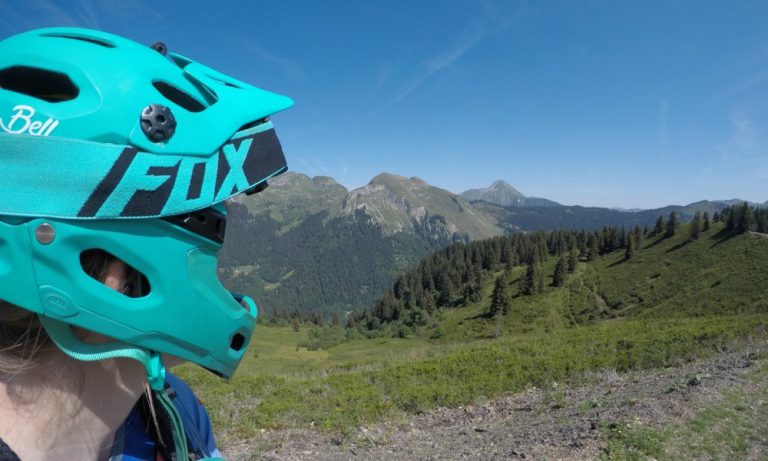 It looks pretty bad ass actually! When I got mine there were only a few colours available and a lot of my friends already had one. Luckily nobody had the Matt black/Orion version, which was my favourite. The coloured part changes depending on the sunlight, so sometimes it is purple and sometimes is has a cool green tinge to it. Carolyn (my wife) has the turquoise version (that's her in the pic above!) and that one looks pretty good too.
I recommend that you buy a Bell Super 3R MIPS Bike Helmet
The Bell Super 3R MIPS Bike Helmet is the most comfortable mountain bike helmet I have had. Not because it is all cosy in there, but because you forget you have it on. There are a number of people that I ride with that either have the 2R (the previous non MIPS version) or the 3R, and we all are of the same opinion.
If you spend your time smashing the downhill trails all day, you might want to look at the DH version. I haven't tried this one yet, but if you have please let me know what you think of it in the comments section below.
MIPS stands for Multi-directional Impact Protection System. This is a safety feature that reduces rotational forces you get with certain impacts. Mountain bike helmets with MIPS have a slip-plane inside them. This mimics the brain's own protection system. There is a layer inside the helmet that rotates to reduce the amount of energy transferred to your head when it gets an impact.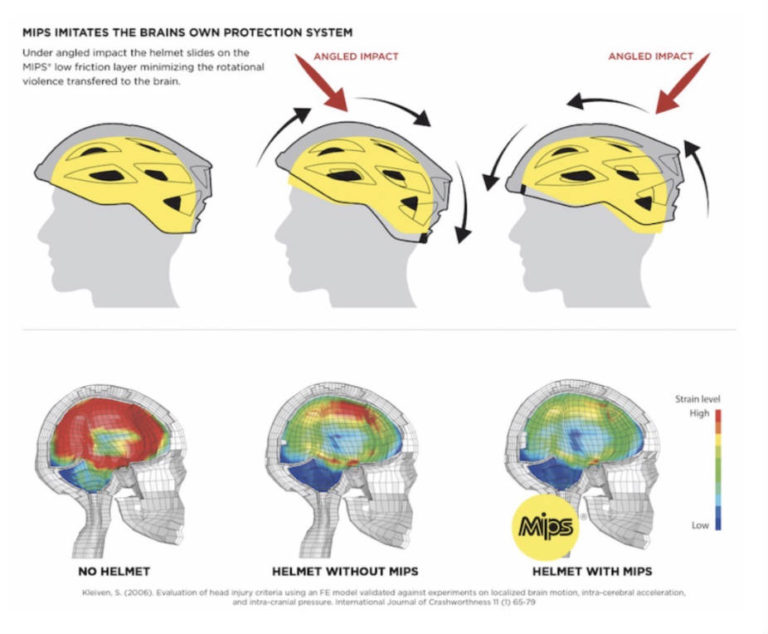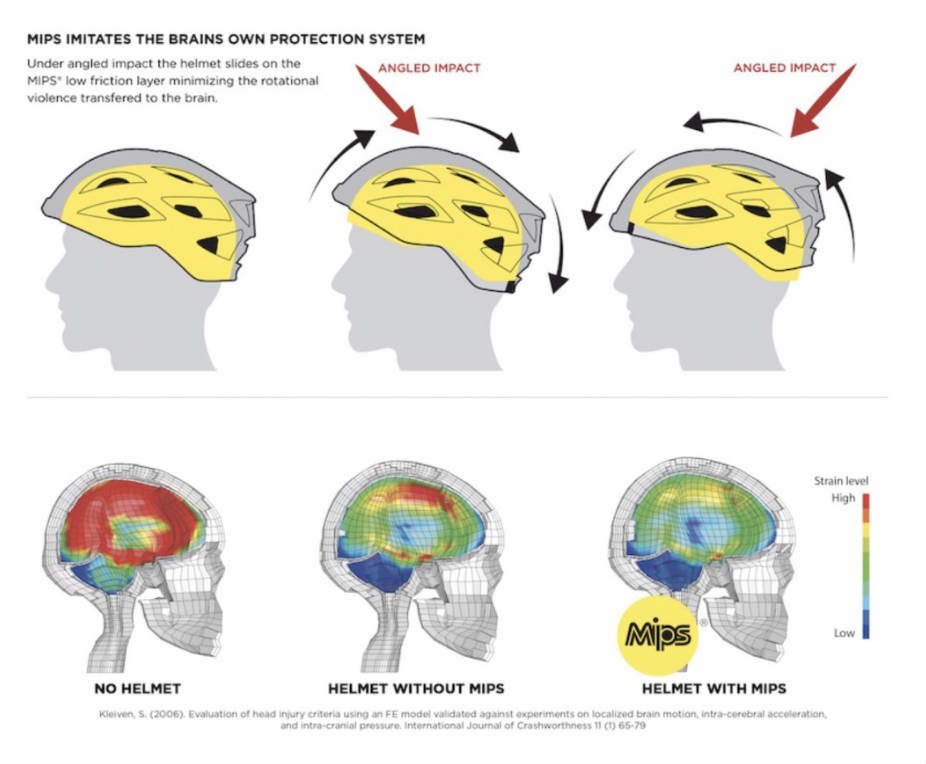 A mountain bike helmet with MIPS looks the same as one without it, until you look inside. A MIPS mountain bike helmet, such as the Bell Super 3R, has a thin yellow layer under the pads. Having a MIPS helmet can mean the difference between serious injury and waking away from a crash. Obviously, this is no guarantee, but reducing the transfer of force in this way will help in most circumstances.
Do you like the sound of the Bell Super 3R MIPS Bike Helmet?
This is a trail helmet that offers you more protection than a standard open face one. The fact you can remove the chin guard makes it very versatile. I use it for enduro and downhill riding in the alps and so do many of my friends. Please let me know your thoughts and questions in the comments section below.