What Mountain Bike Helmet To Buy
Mountain biking without a helmet is a pretty silly thing to do. There are a few people out there that say that it if you have a an accident a helmet won't make a difference. This is total rubbish, I know a few people that their lives have been saved by their mountain bike helmet. There are a lot of different types of helmet out there, but you really should buy the right helmet for the job. So in this post I am going to go through the details so you know what mountain bike helmet to buy.
Before I go in to the different types of mountain bike helmet, I want to talk about motocross helmets. I have seen a few riders wearing them and a few posts on social media from people that think that they are the ultimate in protection. Unfortunately they are not suited to mountain biking. This is because they are designed to take much higher forces that are related to motorbike accidents. Helmets deform when they get an impact. This deformation dissipates the shock to protect your head. A motocross helmet is unlikely to deform enough to absorb the shock from a fall from a mountain bike. Therefore, you should but a helmet that is made specifically for mountain biking.
Obviously the main function of a mountain bike helmet is to protect your noggin. Mountain bike helmets provide more coverage than road bike helmets. The coverage you get is increasing each year. You now get more protection on the back and sides of your head.
Many helmets these days have MIPS. This is a great feature that reduces the rotational forces you get in a crash. This works with a slip plane liner inside the helmet. This shifts with the impact, which reduces the g-forces protecting your head and neck.
For a mountain bike helmet to work properly, it needs to fit well. Therefore, before you buy, you really need to take notice of the sizing guide and measure your head. Check out the video below to see how to measure your head properly.
The helmet should also be very comfortable, if you have any pressure points, you either need a different size or a different helmet. These pressure points may not seem too bad when you first put it on, but after a while they can become unbearable. Also, if you do fall and bang your head, these pressure points will dig in to your head.
Ideally, you should try on helmets before you buy. This is because people have different shaped heads and a helmet that feels nice on your head may fell terrible on mine. For example, my Bell Super 3R is brilliant, however, some people complain about two pressure point on the back of the head, that I don't get. If you buy online and it doesn't fit, send it back and try another.
Many mountain bike helmets are adjustable. This adjustability comes from the ability to change the padding for larger or smaller pads. This allows you to get the best fit possible. Also, most good helmets now come with a BOA system that allows you to adjust the fit to get it just right for your head.
The weight of a helmet is certainly a factor you need to consider. In each category of helmet, there isn't a huge difference in the weight difference, but lighter is definitely better. Cross country riders will want to save as. much weight as possible for their pedalling efforts, while trail, enduro and downhill riders will want comfort and less neck strain.
Ventilation is very important in a mountain bike helmet, especially if you ride in hot climates. This comes in the form of large holes that allows air to flow through the helmet and over your head. Some helmets also have air channels from front to back, which expels warm air out of the back.
A helmet with lots of ventilation holes doesn't mean it is better than one with less holes. The effectiveness of the ventilation comes from the placement of the holes. If you ride in hot climates, ventilation should be high up on your list of features fo a mountain bike helmet. But, even if you ride in the chilly forests of Britain, you will be thankful for some ventilation when you are pushing hard.
Helmets are becoming more feature rich to benefit the rider. These features enhance your enjoyment and improve your protection. Examples of these features include, GoPro mounts, adjustable visors, goggle clips, places to put your sunglasses, light mounts and crash detection sensors. These are all great, but don't be seduced by a helmet with sexy features over a better fitting one.
You will find visors on pretty much all mountain bike helmets. If you like to ride with goggles, make sure that your new helmet has an adjustable visor. This is so you can rest your goggles under it when you are on a big climb, or just want to take them off.
Types Of Mountain Bike Helmet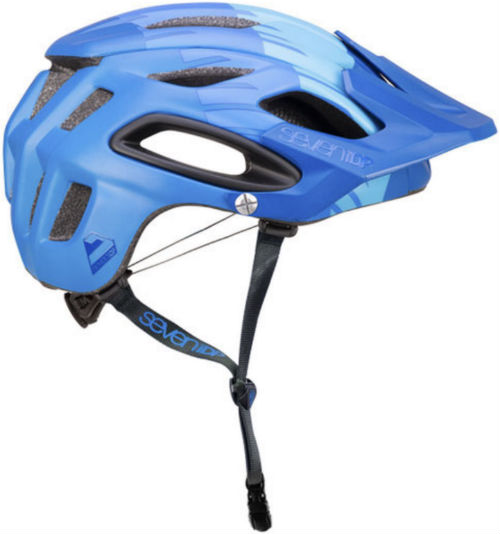 A half shell helmet is open face and are very popular. These are mainly used for mild cross country riding and commuting.
If you choose to go for a half shell helmet, makes sure you don't buy a road bike helmet. Half shell mountain bike helmets are more bulky than road bike helmets, as they provide more coverage around the back of the head. Also they usually have a peak to protect your eyes from the sun and from the rain.
The surface of a mountain bike helmet has more of a matt finish, while a road bike helmet tends to be shiny. This is so it slides along the road better in the event of an accident.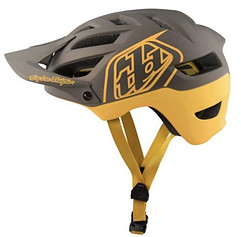 Enduro helmets look similar to half shell helmets at a glance. But they provide more coverage and are suited to more aggressive riding. They are also heavier, as they offer much more protection. Enduro helmets are a much better shape and will have a better fit, thanks to the retention systems they have. Enduro helmets tend to be less ventilated than norma half shell helmets. This is to reduce the likelihood of sharp objects getting in during a crash.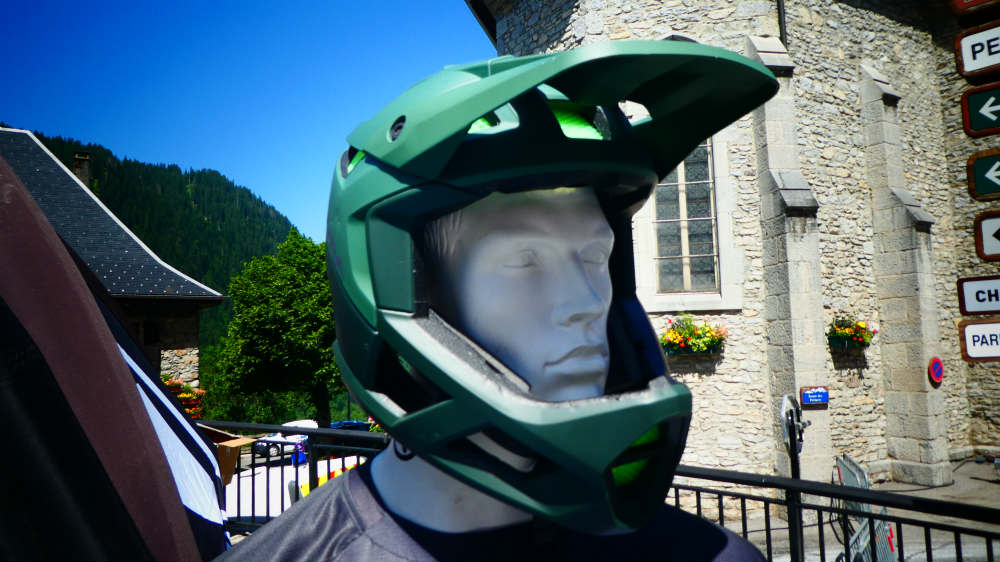 Lightweight full face helmets are a relatively new addition to the sport. This is because most, if not all enduro mountain bike races require riders to wear full face downhill helmets. These get very hot during big climbs and are quite heavy. Therefore, manufacturers have come up with these lightweight helmets that are rated for downhill use, but don't cook your head. These don't quite offer the ultimate protection of a full on downhill helmet yet, but are excellent for all round use.
I am a big fan of the Endura MT500 lightweight mountain bike helmet.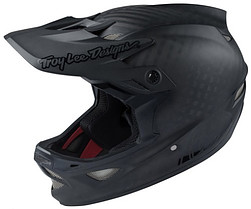 Downhill full face helmets offer the most protection. They look a bit like motocross helmets and are designed for smashing down big technical descents as fast as possible. The disadvantage of this type of mountain bike helmet, is that they are not particularly well ventilated. This is a problem that is getting better, but you will get a hot head when you are putting in lots of effort while climbing.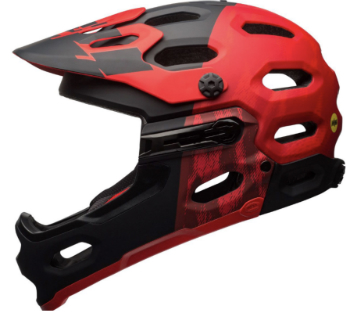 Convertible helmets offer the best of both worlds. They are full face, but have removable chin bars. This means that you have a lightweight full face helmet for when the trails get technical. You also get an open face enduro helmet when you take off the chin bar. This is ideal for less technical rides, or big climbs.
This is the type of helmet I currently use. Read my review of my Bell Super 3 R convertible helmet
That Is How To Choose What Mountain Bike Helmet To Buy
Which mountain bike helmet are you going to go for? Please leave your thoughts and questions in there comments section below.