Mountain Bike Shorts: What to buy
As I discussed in my post about what to look for in mountain bike jerseys, comfort on a ride is very important. Almost as important as looking good on the trails. But this is also relevant when buying a pair of mountain bike shorts. When it comes to the style of shorts, you have to go baggy.
Please leave the Lycra to the roadies! Proper mountain bike shorts offer freedom of movement, practicality and they are more robust. But mainly Lycra looks a bit silly.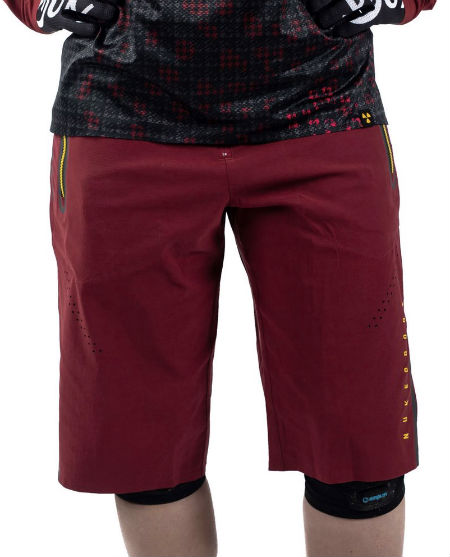 On my rides I always wear a pair of close fitting inner shorts. These shorts are made of breathable fabric to improve your comfort. I also make sure my inner shorts are padded. You will be very happy to have this padding on a long ride as those saddles are not always very forgiving.
The worst thing you can do is wear your normal undies under your inner shorts, I know this from personal experience. There is too much going on down there! Loads of sweaty things rubbing together produces chafing and an uncomfortable ride. Also, an added cotton layer renders the breathable fabric pointless. It might feel a bit weird at first, but trust me, go commando.
Material and Features of Mountain bike shorts
Outer mountain bike shorts are usually made from a tough nylon or similar material. Some manufacturers treat fabric with a water repellent. These are great for winter rides and are well worth the investment if you ride in soggy environments. However, you will need to re-treat them every so often.
You can also buy thinner shorts for summer with mesh lining to keep you cool and thick ones for riding in winter.
A great feature to look out for is waist adjusters. These will ensure you have a perfect fit without the need for a belt. Belts can be a bit troublesome in the event of a crash, especially when they catch on trees and other bits of scenery. Adjusters can be inside or outside of the shorts. I prefer my shorts to have them on the outside (unless they are properly concealed). This is because the Velcro can rub and chafe when they are inside.
A press-stud fly and good quality zips will stop an accidental gaping hole. Additional Velcro will also add that extra bit of security.
Top Tip #1: When you need a bit of ventilation on a hot day…..fly low.
When you ride with a backpack, pockets are not the most important thing in the world to most people. However, I prefer a couple of good pockets. This is because I want quick access to my phone (mainly for photos of my mates) and riding where I live in Morzine means I need somewhere to put my lift pass. These pockets need to have zips, phones and lift passes are not cheap.
Top Tip #2: When you are riding with a backpack, put your keys in it. If your keys are in your pocket and you land on them, you may get a couple of new holes in you.
The length is quite an important consideration when buying mountain bike shorts. Obviously longer shorts will give you a bit more protection. Personally I don't like the way longer shorts flap around (you know, because I'm so fast), and they need to be able to work with my knee protection. The other thing about longer shorts is that, on those occasions when you really have to hang over the back wheel on a steep descent, your shorts can catch on your saddle when moving back to the "ready position". Being attached to the saddle by your leg unexpectedly can be quite alarming on a techie section of trail.
The long and the short of it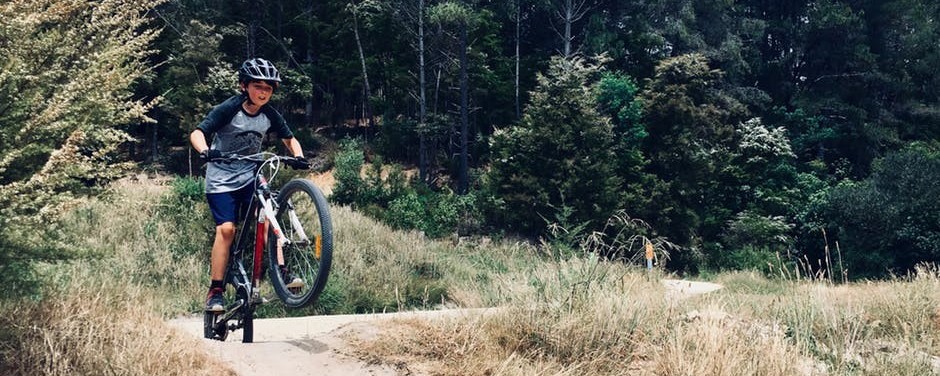 As with anything mountain bike related, you can just buy something cheap that will do the job. However taking a bit of consideration in to what you buy makes the world of difference. The best manufacturers of mountain bike clothing have all thought about these features and how they make a difference to your ride.
I have given you some things to think about before buying mountain bike shorts. Some of these will be obvious to many people, but hopefully I have brought some things to your attention that you may not have thought about. If you would like to add anything to this please use the comments section below. Like wise if you have any questions, feel free to ask away!
SaveSave