Discount Mountain Bike Clothing: Get the outfit Cheaper
This is quite exiting, I can actually help you save some money while you get some essential kit! By now, you are probably aware that mountain biking is not a cheap sport. You can buy a decent second hand car for the money of some new bikes. Then there are the expensive parts you need for repairs and customization. But there are savings to be made if you are quick. Here is my guide to the best discount mountain bike clothing you can buy right now.
T-Shirts and Jerseys
T-shirts and jerseys made from proper sweat wicking materials are great for mountain biking. They are shaped and designed to keep you comfortable for longer and look great too. Have a look at my guide to buying mountain bike jerseys for the full low down on why they are a worthy investment over an old cotton t-shirt.
=>Click here for all of Chainreaction's discounted mountain bike jerseys<=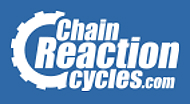 The Troy Lee Designs Skyline short sleeve jersey is a great option especially as it is currently up to 60% off on Chainreaction. This jersey has a mesh back panel to keep you cool and a side pocket for your lift pass/snack. It looks great and fits really well. The fabric is made of a soft moisture wicking polyester and is well vented for comfort. There are not many left, so you might want to head over to Chainreaction quickly.
The men's version is available here between £22 and £55
The ladies version is available here for just £20. This one doesn't have the mesh back, but it does have a Lycra rear neck panel, to make it easy to get on and off.
The Royal Victory Race Long Sleeve Jersey is made for comfort. The long sleeves offer a bit of protection from falls but obviously they will keep you warm too. This jersey designed to be used for both downhill and enduro riding. This jersey made from a mesh fabric, to keep you cool and the Lycra neck is shaped to accommodate a neck brace. Whether you are a racer or not, this is a great buy for just £29.99 (that is a 40% discount). It comes in a few different colours too!
Available for £29.99 here.
A great option for a ladies long sleeve jersey is the dnb Trail Jersey. This is a really nice jersey with a design that won't date. This jersey designed with a fit to allow full range of motion and it has mesh panels strategically placed for great ventilation. For £21 this is a super buy with a 40% discount!
Available here for £21 (if you are quick).
Shorts
Buying a good pair of mountain bike shorts is a great investment. There are many advantages to wearing the right pair of shorts as you can see from my guide here.
=>Click here for all of Chainreaction's discounted shorts<=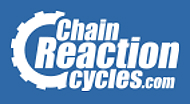 Here are some great examples on sale right now:
The Royal Drift Shorts are a bargain at the moment. These stretchy comfortable thigh warmers are lightweight and tough. They have external waist adjusters to stop them falling down and zipped pockets to stash your phone and keys. They are usually around £80, but currently they are discounted up to 65%.
Available from £30 at Chainreaction
The Endura Women's Singletrack Shorts are definitely worth looking at. Endura are a British brand that don't compromise on quality and they don't break the bank either (especially at this price). These are quite a slim fit, but stretchy in all the right places. For a whopping 50% off these shorts are a good buy.
Available from £33.99 here.
Jackets
There two trains of thought about buying a jacket for mountain biking. Do you buy a cheap one that you don't really mind being ruined? Or do you pay quite a lot of money on a mountain bike specific jacket and risk it? Personally, I believe you get what you pay for, however I can't justify spending hundreds of pounds on a jacket that will be plastered in mud or ripped when I hit a tree (maybe one day…..). So I think you just have to be sensible and buy within your means. Here are a couple of options that are priced quite well right now.
The Endura Humvee Convertible Jacket is not a jacket you want to expect too much of, but it will do the trick. This jersey breathable, but not as much as a high end product. This jacket really designed for road use, but it would be fine to pull out of your pack when it gets a bit soggy. There are some useful zipped pockets and it can be turned in to a gillet, by unzipping the arms when you get warm. This jersey not perfect, but for £39.99, it is cheap enough to not be precious about it and technical enough to be reasonably comfortable.
=>Click here for all of Chainreaction's discounted Jackets<=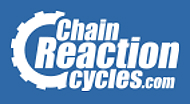 Here are some great examples to consider:
Available from £40
The Endura Windchill Jacket would probably be a better buy. This jersey ideal for cold, wet weather without spending loads on a posh Gore Tex number. This jersey a great quality product and looks pretty nice too. The pockets are easy to zip and unzip, as are the armpit vents. This is discounted by up to 60%, so it is a really good buy. In fact at this price, forget about the Humvee jacket above and get this.
Available for  £35.99
Mountain Bike Shoes
I have said on other pages on this site that mountain bike shoes may not be on the top of your list to buy. However, they are brilliant! You wouldn't believe how much grip they add to your pedals. A lot of people swear by converse or skate trainers, and I agree that they are good for riding. I used converse when I first started and my pedals chewed up the soles pretty quickly and they didn't have much protection. I have found some discounted mountain bike shoes you might want to look at while they are a good price.
Five Ten Freeriders are a firm favourite among mountain bikers. They are very very comfortable and the "stealth rubber" soles are very grippy. These are the canvass ones, which are the cheapest version, but that doesn't mean they are no good. They are lightweight and (I'll say it again) very very comfortable. They are currently discounted too by up to 29%. There are alternatives on my review of flat pedal mountain bike shoes, you might want to check out.
The Five Ten Freerider Canvass shoe is available here between £63.99 and £89.99
Get the full outfit with discount mountain bike clothing
Whether you are just starting out, or you are in desperate need of a new item of mountain bike clothing, there is something for you at a reasonable price. You just have to be quick before they are sold out.
I will be updating this page and creating others for discount mountain bike clothing, to help you get some good deals. Are there any other products you want information on? Please let me know in the comments below.
SaveSave
SaveSave