Enduro Bike vs Trail Bike
Enduro Bike vs Trail Bike
The nature of mountain biking brings up a lot of variables when deciding what bike to buy. You may be having the Enduro Bike vs Trail Bike debate with yourself. This is understandable, as you will be weighing up how much to spend and what you need. Also, some bikes blur the line between the two. So in this post, I am going to go through the differences between an enduro bike and a trail bike and where each of them excels.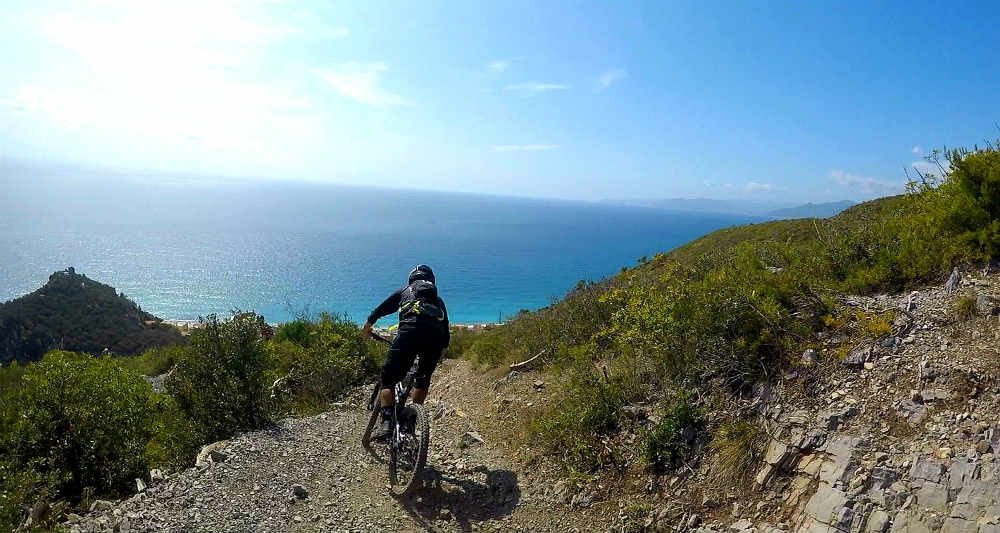 Your choice between the two types of mountain bike will certainly be determined by the terrain you ride.
A trail bike is designed to ride "trails". This term is quite broad, as it incorporates anything from flowy single track through the countryside, to a rocky descent through a bike park. Therefore a trail bike needs to be able to cope with a wide range of terrain.
Enduro bikes also need to be versatile, as they are primarily designed for enduro racing. This is a discipline that sees racers climbing to the top of a mountain as quickly as possible and then racing back down. Traditionally these races are held on mountainous terrains, such as the French Alps. An enduro racer needs a multitude of qualities, from physical fitness, endurance and downhill riding skills.
You don't have to be an enduro racer to ride an enduro bike. I certainly am no racer, but the terrain I ride requires an enduro mountain bike. The technical nature of enduro trails creates the challenge that bike manufacturers need to overcome. Enduro bikes are designed to ride much rougher and technical terrain than trail bikes.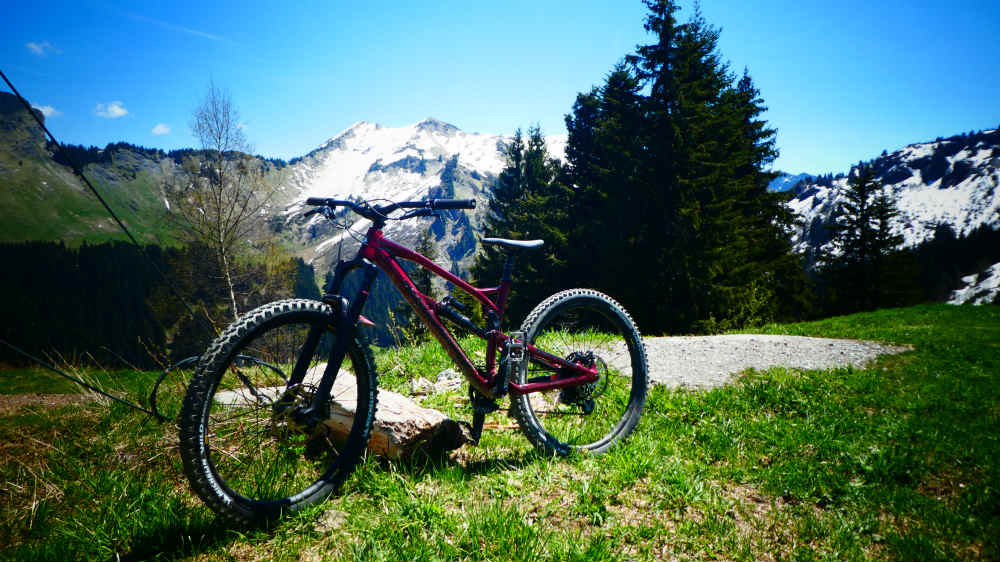 You may be tempted to go for an enduro bike, even if you ride more mellow trails. This is totally up to you, but there are a couple of disadvantages that you will experience. Although an enduro bike is designed to go uphill, they are heavier than trail bikes. Therefore, if you don't need the extra suspension travel for the terrain, you will be wasting energy during your climb. Also, the extra travel will dumb down the ride a bit, making it less entertaining for you than it would be on a trail bike.

Riding a trail bike on big alpine descents is possible, but it will be more difficult. Enduro bikes have suspension components specifically designed to cope with the extra roughness, jumps and drops you will encounter on an enduro-style ride. The extra suspension allows you to go faster with a larger margin for error when choosing your line. This is something you are thankful for when you are riding unfamiliar terrain, as it can mean the difference between going over the bars and making it down safely.

On a trail bike, you will start to tire more quickly when riding this stuff and the punishment will take its toll on the components.

Many riders argue "it's not the bike, its how good the rider is". They are correct to a point, but if you can ride a bike that is designed for the job in hand, you are going to have a much more enjoyable time.
Is It Just About Suspension?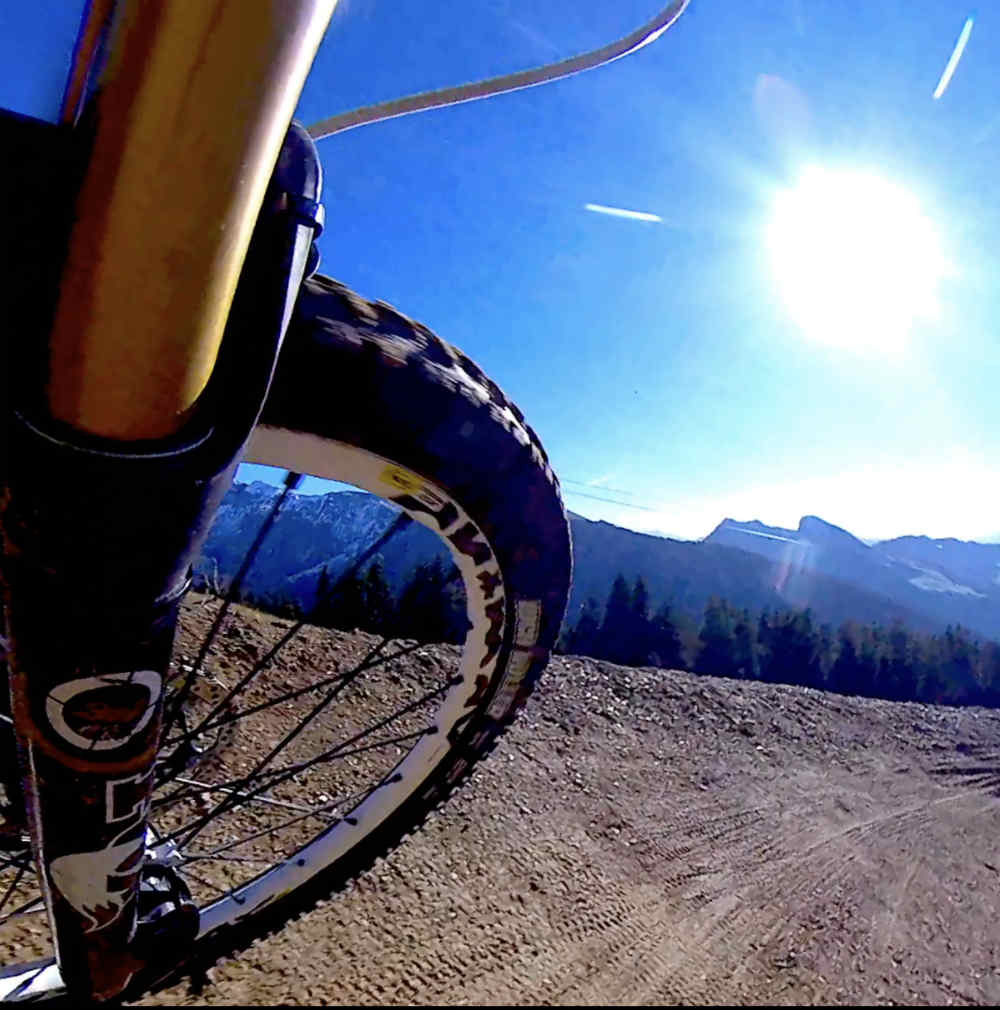 No, there are a few more factors that separate an enduro bike from a trail bike. The geometry of a bike gives it certain riding characteristics. I mentioned earlier that some mountain bikes blur the line between the two types, but generally, enduro bikes have slacker head tube angles than trail bikes. Slack head tube angles push the front wheel further in front of the bike, increasing the wheelbase. This gives you more confidence and stability when you are descending, which is important when riding down the side of an alp. However, it does make it more difficult to turn.
The next differentiation is that an enduro bike has a higher bottom bracket than a trail bike. This is to give you more clearance on rough terrain. But, the lower bottom bracket of a trail bike allows it to corner better and help with more nimble handling characteristics.
An enduro bike has a longer wheelbase than a trail bike. This is the distance between the two axles. Longer bikes are more stable and you will come across enduro bikes with similar wheelbase lengths as downhill bikes. Unfortunately, bikes with a longer wheelbase are more difficult to change direction with.
But Are The Other Components The Same?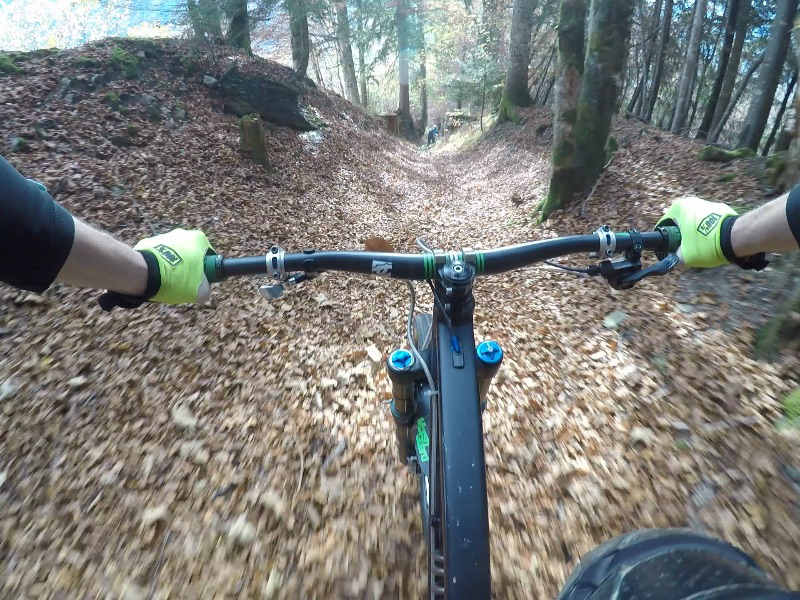 One of the great things about mountain bikes is that if you have the budget and you do your homework, you can customise your bike to suit your riding and the terrain you ride. For example, my old bike was a downhill bike frame with enduro components, so it could be ridden anywhere It was very heavy though). It is possible to put certain enduro components on a trail bike. This would make it very durable, but pedal-friendly. But, enduro bikes come with much more robust components than trail bikes, examples are:
Larger brakes

Wider and tougher wheels

Wide handlebars

Shorter stem

Tougher tyres with more grip

More suspension travel
Component manufacturers specifically make components to suit a discipline of mountain biking. Enduro components are generally heavier but more durable than the ones they make for trail bikes.
So What Does All This Mean?
By looking at the individual differences in isolation, it may not look like there is a huge difference you are looking into an enduro bike vs trail bike. But, when you look at the differences in geometry, combined with the different components, you get a very different bike with different capabilities.
Manufacturers are following a trend of building mountain bikes with much slacker head angles and lower bottom brackets. This is making them all very capable, but they will continue to tweak these geometry numbers to increase the performance of their bikes.
If you have any questions or thoughts on this subject, please leave them in the comments section below.