What Is A Trail Mountain Bike?
It is actually quite difficult to come up with a definitive answer to the question of "what is a trail mountain bike?". This is because enduro, downhill and cross country bikes are designed for particular race disciplines. In mountain biking the word "trail" is quite a broad term.
A trail can be a singletrack path in the countryside or a rocky descent through a bike park. This variety means that a trail mountain bike needs to be able to cope with all manner of terrain. A good trail bike should be able to be thrashed through the woods without it feeling difficult or under-biked.
These days trail bikes are starting to take on similar characteristics of enduro bikes. The geometry is becoming low and slack to make them more stable and to give you more confidence. There is also a lot to choose from, therefore the your decision of which one to buy can be tricky.
A trail mountain bike can be used in all conditions and take a lot of punishment. It will be versatile enough to ride anywhere. With enough travel to get you out of trouble, but not so much it makes life difficult when climbing.
The geometry should be aggressive enough for fun descents, but comfortable enough to keep you riding all day. It is difficult to find this sweet spot, but the recent trends in geometry and component design, make trail mountain bikes much more capable than ever.
Who Should Buy A Trail Mountain Bike?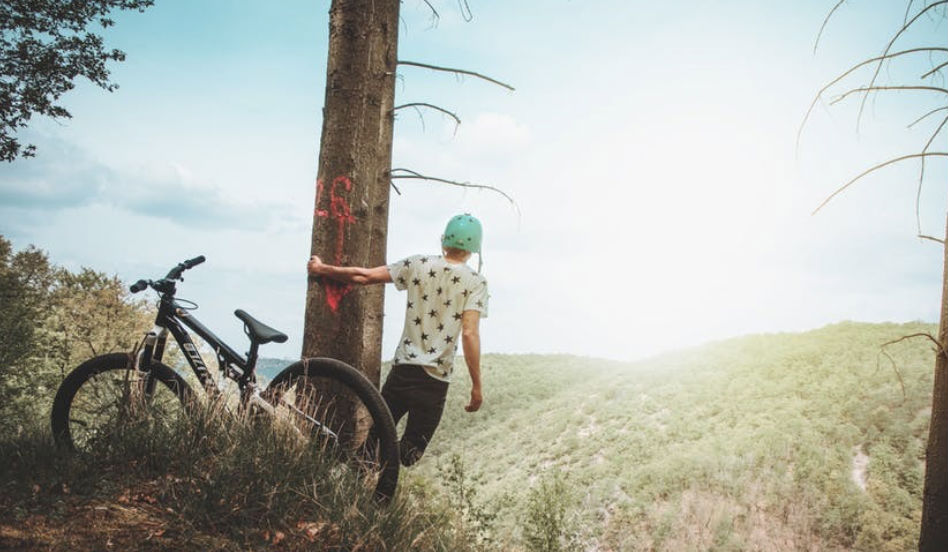 A trail mountain bike is good for the majority of riders. Their versatility mans that they feel at home on on flowy trails at the bike park to all day rides in to the countryside.
You may be tempted to for an enduro bike with big suspension travel and a burly attitude. But, unless you are riding super technical terrain all the time, this may be the wrong decision. This is because you will have a gravity oriented bike that won't feel as spritely, as it will be totally overkill for most of the riding you do. 
Obviously you need to spend what you can realistically afford. If you find that a full suspension trail bike is too expensive, go for a hardtail. You will still be able to have lots of fun on it and there are some great options around at the moment. It is better to have a good hardtail than a bad full susser!
By spending around £1,200 you will be able to get a brand new fantastic full suspension trail bike such as the Vitus Mythique. Even though this may still seem expensive, the Mythique is excellent value for money. It has the geometry and components commonly found on more expensive bikes. If you are willing to pay more, you can't go wrong with the Nukeproof Reactor. This starts at £2,7499/$2,7499 and is worth the extra money if you can stretch to it. 
What Do I Need To Look For In A Trail Bike?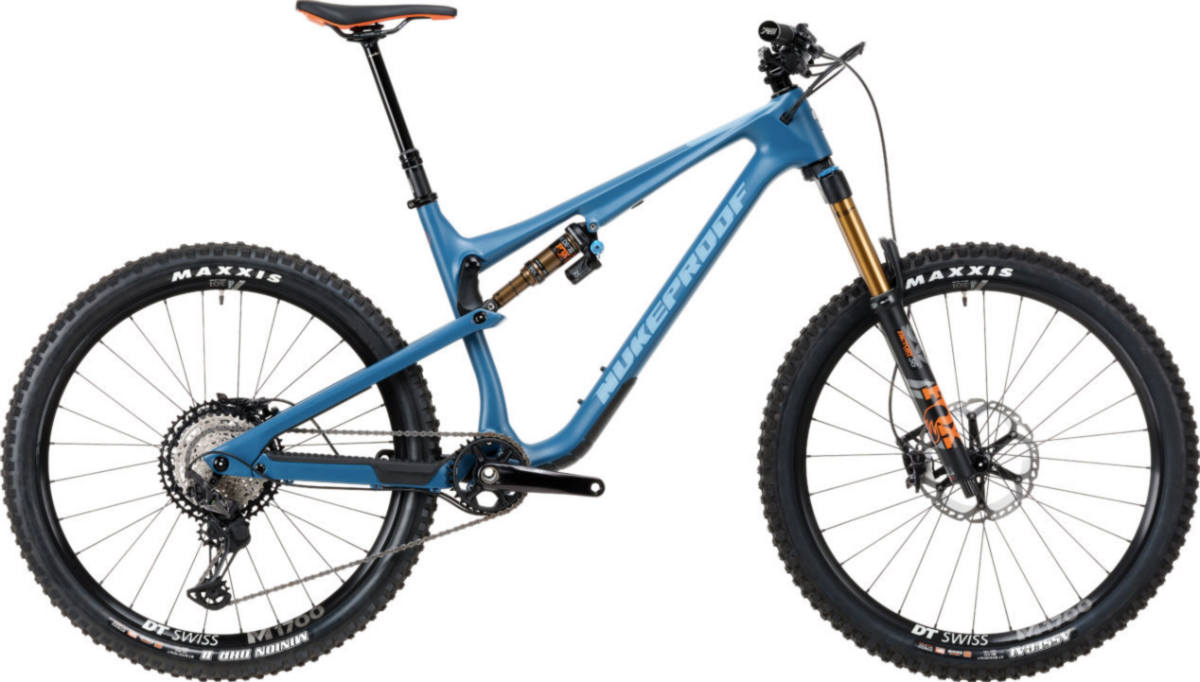 You will probably have noticed that the frame is the most important part of a mountain bike. There are differences in frames from different manufacturers. The rear suspension travel usually ranges from 110mm to 140mm and the frame geometry is where the main differences lie.
The best thing to do is to choose a bike that best suits the conditions you usually ride in, but there will always be a compromise. If you ride trail centres, I would recommend that you buy a trail bike with short travel. If you ride more natural terrain pick a bike with 140mm of travel to cope with the rough stuff. However, you will still be able to ride either type of terrain on either type of bike.
You really need to make sure that you buy the right sized frame. If you get this wrong, you won't be comfortable on your bike, you won't be able to control it properly and it could be potentially dangerous.
When it comes to geometry, you should make sure that the head angle is somewhere between 66 and 68 degrees. The length should be a bit shorter than an enduro bike with a slightly higher bottom bracket. You will find that most trail bikes now come with a short stem and wide handlebars for better control on descents. There are a few trail bikes on the market now with adjustable geometry, therefore you will be able to tweak it to your personal preferences.
Forks on trail mountain bikes have travel between 110mm and 150mm. The majority of trail bikes have more travel on the forks than the shock, so don't be confused by this. Trail bike forks are less burly than enduro forks, therefore they will have thinner stanchions and will be much lighter.
The main two manufacturers are Fox and RockShox. It is difficult to choose between the two brands, but for a trail bike you will be fine with either especially if your potential new bike has Fox 34 of RockShox Pike forks. Below this level, there are a few more choices, such as the RockShox Yari, Manitou Mattoc and Marzocchi 350.
The amount of travel you get will depend on the wheel size you choose. 29ers tend to have less travel (I'll go more in to wheel sizes later), but they have the same internals so there won't be any compromise in performance.
The shocks you get on trail bikes are not as rugged as the ones you will find on an enduro or downhill bike either. Therefore, you won't see shocks with a piggyback reservoir, as you don't need the progression.
Trail bike shocks are more traditional and less complicated to save weight. It is also more likely to be air sprung, rather than a metal coil as it is lighter and easier to adjust.
Fox and RockShox make the best shocks, but you will also find examples from X-Fusion, Marzocchi, Bos and Manitou. Ideally, you should be looking for a shock with a nice amount of adjustability and a look out system to make climbing more efficient.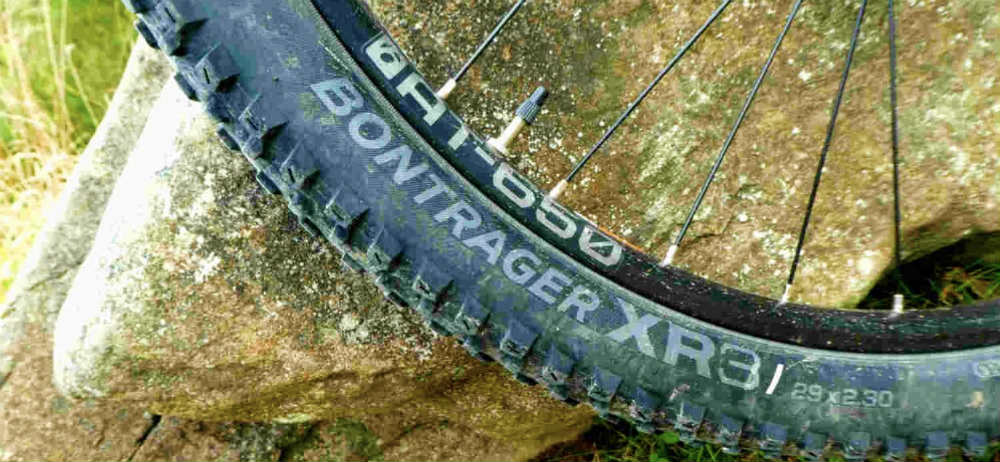 The first thing to look in to when it comes to wheels, is the size. There are three adult wheel sizes in use at the moment:
26″ – Makes a bike very easy to change direction, but this size is largely extinct now. It is getting harder to buy good tyres for them, so it is best to stay away from 26ers these days.
27.5″ – Right in the middle, 27.5″ wheels roll easily and still make it easy to change direction. This is my choice of wheel size, as I believe that it suits my build (175cm tall) and my riding style.
29″ – 29ers are getting more popular, as they roll easily over bumps and allow you to ride quicker in a straight line. However, some riders may feel that they take a bit of getting used to, as cornering is a bit more difficult. 29″ wheels are popular with taller riders.
You will see bikes on the market with "boost", meaning that the wheels are wider offering more grip. This is not to be confused with plus sized wheels. These are found on some 27.5″ wheels and are a bit bulkier and are aimed at beginner and intermediate riders for their extra grip and cushioning.
Trail tyres are not as a aggressive as enduro tyres, but are tougher than cross country ones. They are designed to be tough enough for technical riding, but light enough with a low rolling resistance for all day riding. I always recommend going for tubeless, to  reduces the likelihood of getting a puncture.
Trail bikes come with lightweight two or four piston hydraulic disc brakes. These are reliable, powerful and provide good modulation to make sure that you have plenty of control. Typically, rotors sizes will be 180mm with maybe a larger one on the front wheel. Shimano, Hope and SRAM are best ones on the market favourites but there are some good options from Magura too.
Bikes with a 1X drivetrain are more popular now. This means that there is only one gear at the front, reducing the likelihood of the chain popping off on bumpy trails. This design also allows manufacturers to strengthen the frame near the cranks.
Trail bikes will normally have 10, 11 or 12 speed cassette on the rear wheel. I am a big fan of the 12 speed Eagle from SRAM. There are a few different versions, but all of them make climbing much easier.
The wide bar and short stem combination is popular across most manufacturers. This is because it works well for trail, enduro and downhill bikes. This inspires confidence, makes riding steep downhill sections easier, increases control and makes a bike feel "roomier". In Addition, it wider bars give you more space to add controls for suspension lockout or a dropper seat post. If you have never tried a dropper seat post, I can't recommend them enough. They allow you to easily pop the seat up for climbing and to lower it to get it out of the way for the downhill bits without having to stop.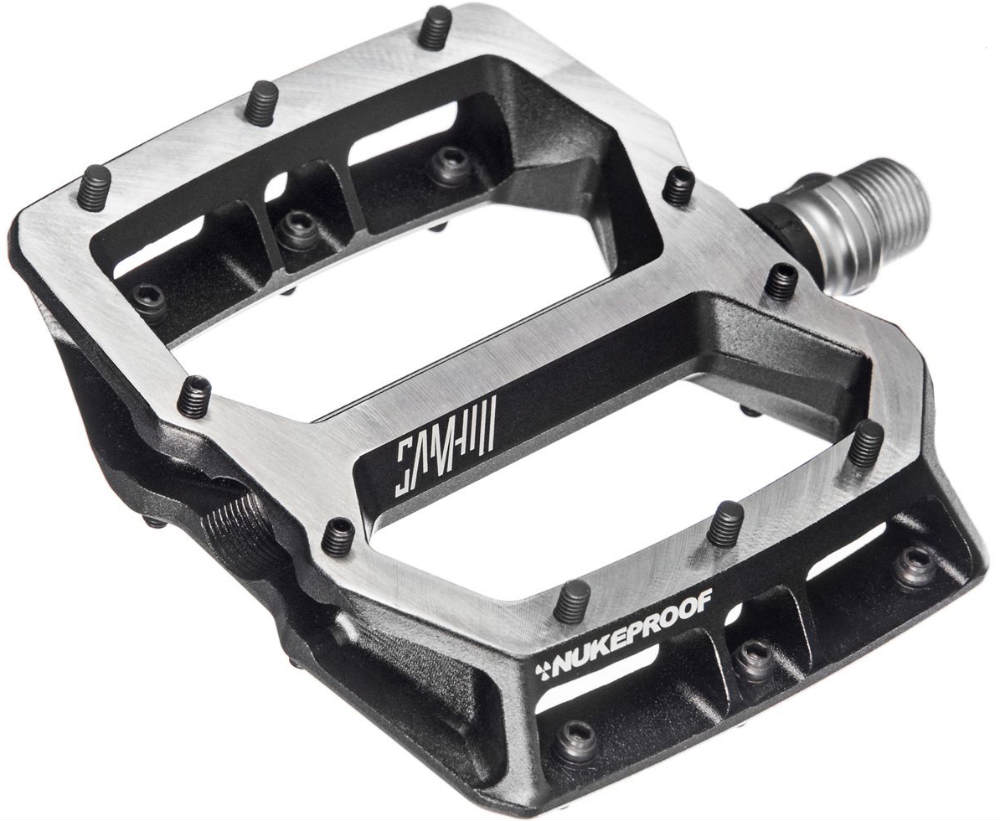 Some new bikes don't come with pedals, some come with cheap plastic ones to get you started. Therefore, you should look in to what pedals you get, as you may need to buy some. Which type you choose is down to personal preference. The first thing to decide on, is if you want your feet to be clipped in or not.
If you decide to choose clipless pedals (to clip in), you will find it easier to pedal up hill and your feet won't bounce off the pedals the it is bumpy. However, flat pedals will mean you can dab a foot down when you want to. Personally, I ride with Nukproof Horizon Sam Hill pedals with Five Ten Freerider shoes and absolutely love them.
What Is A Trail Mountain Bike? Answered!
When buying online, remember to check out the sizing guide for the bikes that you like the look of.  This is an essential part of buying a new bike. Let me know what bike you choose and if you have any questions, please leave them in the comments section below.