What Is The Best Mountain Bike To Buy?
What Is The Best Mountain Bike To Buy? Is quite a common question and the answer isn't quite as simple as you are probably hoping. But in this post I am going to make life a bit easier for you. You will be able to rule out unsuitable bikes and I will point you in the right direction to bikes that you may want to buy.
What Is The Best Mountain Bike To Suit My Budget?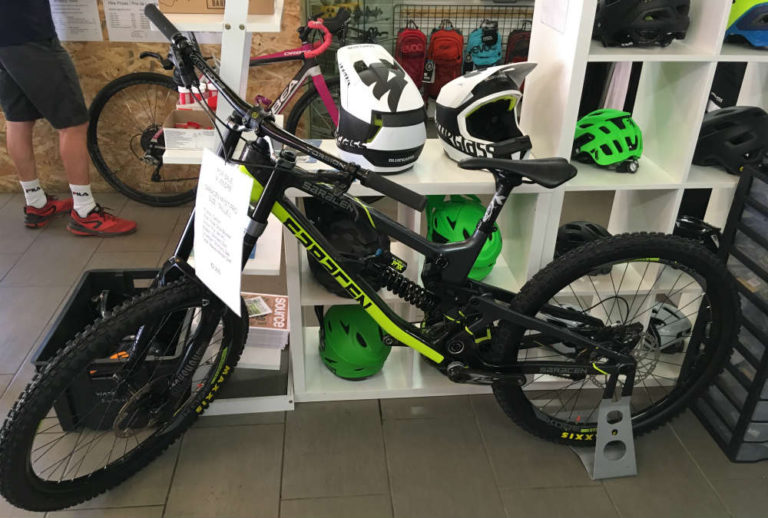 The starting point for any major purchase, is your budget. Your budget is ultimately going to determine what kind of mountain bike you will end up with. You obviously need to spend an amount of money that you are comfortable with. But, if you intend to ride proper mountain bike trails, I urge you to stay away from cheap bikes you can get in supermarkets and toy shops. These are at the more affordable end of the market, but they are not necessarily mountain bikes, even if they look like them. These bikes are more for commuting and are not robust enough for consistently riding trails.
If you are thinking about buying a low cost full suspension mountain bike, you need to take in to consideration that the components are not going to be the best quality. I recommend that you look at some hardtail mountain bikes at a similar price.
I recommend the GT Avalanche and the GT Aggressor as examples of well priced mountain bikes that are the very minimum of what you should be looking at. The Vitus Nucleus is fantastic value for money and will last longer in terms of how much enjoyment you will get out of it and in terms of its durability. This is because it has quality components and is a very capable mountain bike.
Having said that, a cheap bike is better than no bike, so, go for what you can afford. You can also save money by buying a second hand bike. Check out my guide on buying used mountain bikes online.
One thing you should keep in mind before spending money on a new mountain bike, is that you will need some accessories. At the very least, you will need a helmet. Therefore, make sure you have some cash left over for one. Check out my guide on what mountain bike helmet to buy.
What Is The Best Mountain Bike To Ride My Local Trails?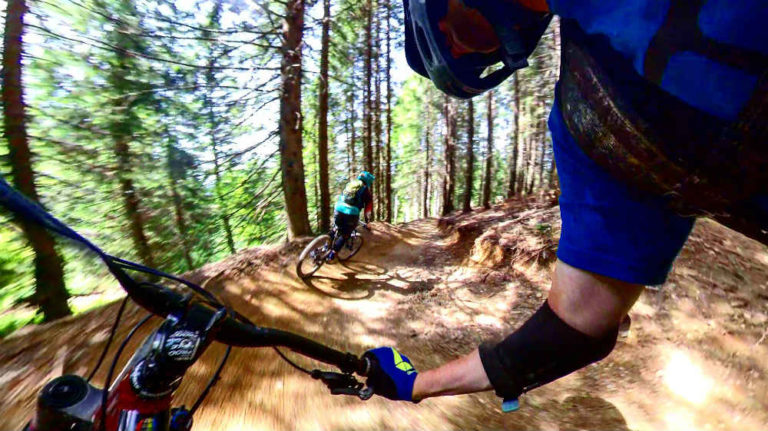 You need a bike that is suited to the type of terrain you like to ride. If your local trails are steep, rough and technical and your bike is designed for light off road riding, life will be difficult and you will get tired very quickly. If your bike has lots of travel and designed for big alpine descents, but you only ride smooth flowy trails, you won't have as much fun. This is because the bike is overkill for what you need.
You may be looking in to buying a hardtail mountain bike. There are a few different types of hardtail you should be aware of. My post What is a hardtail mountain bike? Takes you through all of them, but in summary, a hardtail has suspension on the fork and is very efficient when pedalling. They can be ridden on technical terrain, but they can make you feel tired sooner. This is because the lack of rear suspension means the shock from bumps goes in to you.
Most mountain bikers ride trail bikes. This is because they are the most versatile of all mountain bikes and can take on the majority of terrain. They are lightweight, very capable and lots of fun. For more details, check out my post What is a trail mountain bike?  
If you ride super technical terrain and need something with more suspension travel, you should look in to buying an enduro mountain bike. An enduro mountain bike is designed to get the rider to the top of a mountain as fast as possible and then back down as fast as possible. These bikes can take some serious punishment, as they are used in big alpine terrain. This is the type of bike I use here in the French alps. You can of course use an enduro bike anywhere, but it wouldn't be as entertaining on less technical trails.
What Is The Best Mountain Bike To Suit My Ability?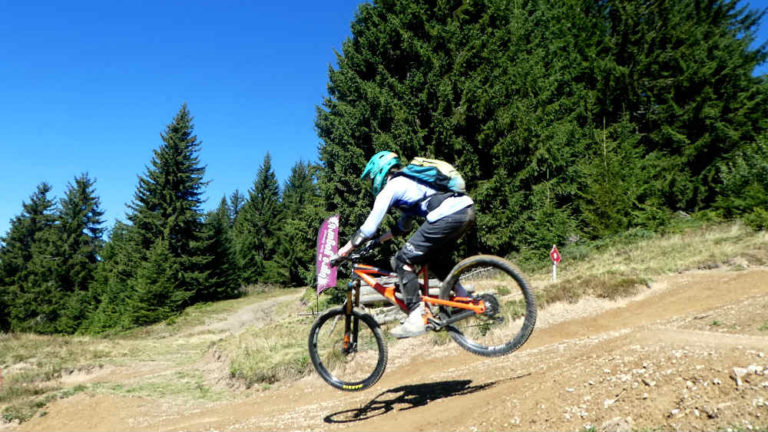 For less experienced riders, I would recommend a hardtail mountain bike. This is because they are generally cheaper than full suspension bikes. In the early days, you may not know how often you will be able to ride. Therefore, you don't really want an expensive bike sitting in the garage gathering dust. Another reason for buying a hardtail as a beginner, is that you will learn skills that are transferable for when you upgrade to a full suspension bike.
If you are not a total beginner and are getting back in to mountain biking, you may want to go for a trail bike. This is because, your skills will come back to you pretty quickly and you will want to start taking on more technical trails soon.
If you can afford it, it is a really good idea to buy a bike that you will "grow in to". By this, I mean a bike that is capable on terrain that you want to ride in the future is a better investment than a more basic one. This is because you will want to ride it longer, rather than needing to buy another bike quite soon when your skill improve.
You may be tempted to buy a downhill bike as a first bike. Even if you live in a place with uplifts or ski lifts, this isn't the best idea. Downhill bikes have a huge amount of suspension travel and are not great for learning the basic mountain bike skills. My post What is a downhill mountain bike? goes in to all the details.
With all this information, you should have a good idea of what mountain bike to buy. If you have ant questions or thoughts on this subject, please leave them in the comments section below.