What Mountain Bike Clothes Do I Need?
In addition to my recent post of what to take mountain biking, I thought I would go in to some detail about proper mountain bike clothing. The advantages of wearing mountain bike specific clothing and how to choose it. So if you are asking what mountain bike clothes do I need? You have come to the right place.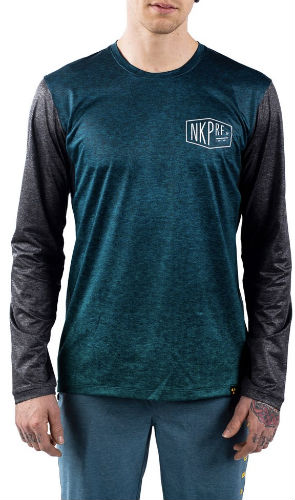 You may be tempted to throw on an old cotton t-shirt for mountain biking. I get why you would think this is a good idea, as it is only going to get dirty right? So forking out for a jersey seems unnecessary.
A proper mountain bike jersey is specifically designed for the job in hand. There are a few characteristics a mountain bike jersey has that benefits you as a rider. There are also a few things that you should consider before buying one:
Material – Mountain bike jerseys are made from moisture wicking materials This type of material draws sweat and water away from your skin and dries quickly, unlike cotton. This stuff helps you to regulate your body temperature too and can actually prevent hypothermia. But ultimately, you will be much more comfortable thanks to technical fabrics. Another characteristic of mountain bike jerseys, is that the material stretches in all the right places. This means your movement is not restricted when you are moving around not he bike.
Weight of the material –  Choosing the weight of the material will depend not he climates you ride in. Heavier materials is warmer and gives you a tiny bit more protection from crashes and when you brush up against trees etc.
The style – There are different styles of mountain bike jerseys, designed for different types of riding. But, in general you want a jersey that isn't too tight or too baggy (unless you are fitting body armour under it). It may seem a bit weird, but a decent looking jersey will make you ride better. This is because, if you look good, you feel good, therefore you ride well. One consideration when choosing a mountain bike jersey is the colours. If you and your mates like to take photos of each other on the trails, brighter colours will stand out better against the dark backdrop of the woods.
Antibacterial material – Many jerseys now come with antibacterial treatment. This means those smells will be kept at bay a bit longer and you won't offend the people in the bar during your post ride beer.
Sleeve length – This is personal preference, but you may wear elbow pads while riding. These will either under or over your jersey. Therefore, the length of your sleeves may be a consideration.
The label – It may seem like an insignificant characteristic, but have a look to see if the product information is printed on the inside or is it stitched on. If you buy a jersey that has a scratchy label, it is really annoying.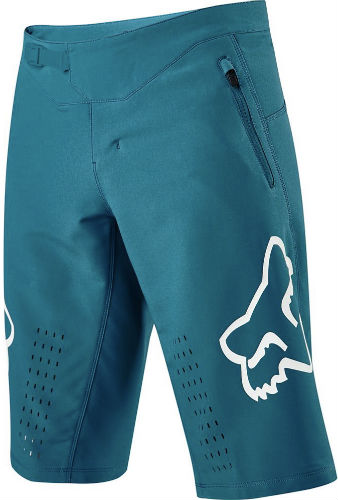 In the same way mountain bike jerseys are made, mountain bike shorts are designed to keep you asa comfortable when riding as possible. I would advise getting some, rather than just wearing some old board shorts for example. The considerations for mountain bike shorts are as follows:
Material – The materials found in mountain bike shorts serve several purposes. The first being that they are durable, which makes them last longer and they offer a little bit of protection when you crash. If you often ride in wet weather, I recommend finding some shorts that are waterproof. It makes a huge difference to your comfort, especially round your bum.
Weather Proofing – Some manufacturers of mountain bike shorts treat the fabric with a water repellent. These shorts are great for winter rides and are well worth the investment if you ride in soggy environments. However, you will need to re-treat them every so often.
Stretchiness – Higher end mountain bike shorts are either fully stretchy or have strategically placed stretchy panels in them. This improves comfort and means your movement is not restricted.
Fastening – One of the features to look out for, is waist adjustment. Shorts with waist adjusters will ensure you have a perfect fit without the need for a belt. Belts can get in the way when you crash, especially when they catch on trees and other bits of scenery. You will find waist adjusters either on the inside or outside of the shorts. I prefer my shorts to have them on the outside (unless they are properly concealed). This is because the Velcro can rub and chafe when they are inside.

A press-stud fly and good quality zips will stop an accidental gaping hole. Additional Velcro will also add that extra bit of security.

Pockets – You may like to ride with a backpack or hydration pack. If so, pockets may not the most important thing to you. However, I like to have a couple of good pockets, so I have quick access to my phone (mainly for photos of my mates) and somewhere to put my lift pass. These pockets need to have zips, phones and lift passes are not cheap.
Length – The length fo your mountain bike shorts is quite an important consideration. Obviously longer shorts will give you a bit more protection. Personally I don't like the way longer shorts flap around (you know, because I'm so fast), and they need to be able to work with my knee protection. The other thing about longer shorts is that, on those occasions when you really have to hang over the back wheel on a steep descent, your shorts can catch on your saddle when moving back to the "ready position". Being attached to the saddle by your leg unexpectedly can be quite alarming on a techie section of trail.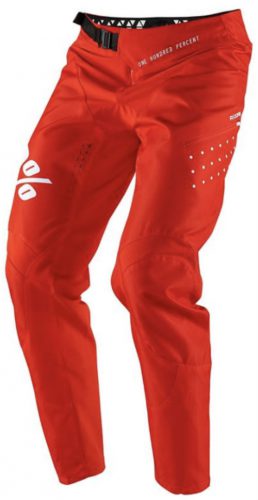 As an alternative to shorts, you may want to wear some mountain bike pants. These are not as popular as shorts, but on a wet and windy day, you may be thankful for warm legs. Mountain bike pants give you a bit of protection from crashes and scrapes. They also keep your mountain bike knee pads in place. If you fancy sporting a pair of these, consider the following things:
Pockets – You won't want to keep too much in your pockets, but it is good to have quick access to your phone or some snacks. Therefore, buying a pair of mountain bike pants with a dedicated phone pocket is a good idea. Make sure the pockets can be zipped up to avoid a very expensive day out.
Fabric – Many of the best mountain bike pants are either totally stretchy or have strategically placed stretchy panels, to make sure your movement isn't restricted.
Padding – Some mountain bike pants have built in padding for extra protection. Your knee pads will take the initial impact while additional padding will stop you ripping your mountain bike pants.
Fastenings – Some mountain bike pants only have one popper, these are not particularly secure. So, try to buy a pair with two, to keep them from falling down.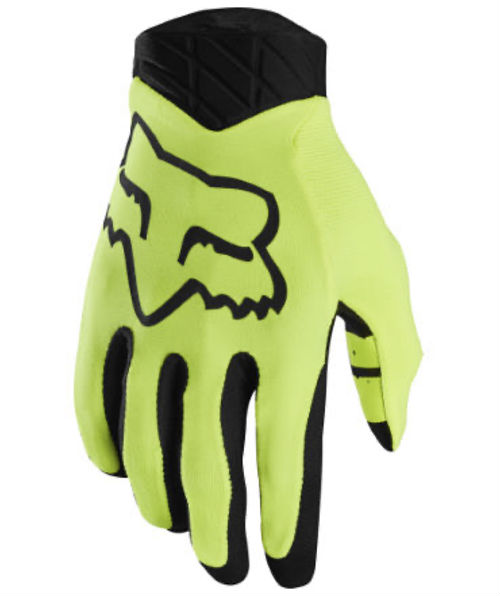 There is an argument for and against wearing mountain bike gloves, but in my opinion, they should be on everyone's list of what mountain bike clothes to buy. I go in to more detail in my post about mountain bike gloves, but there are some things to think about when buying.
Grip – Plenty of grip ensures that you have total control of your bike through the handlebars. You will find that most mountain bike gloves have a leathery material on the palms and on the grip side of the fingers. This stuff makes sure that you have the grip you need, it also helps you change gear and brake, even when your gloves are wet. You should also look out for rubberised patterns on the fingers and palms for additional grip.
Protection – Mountain bike gloves will give you a certain amount of protection from abrasion. I have found this very important during a crash and my gloves have saved the skin on my palms on a few occasions. Abbrasion protection is also important for when you brush up against low hanging branches etc. There are gloves that have reinforced sections in order to protect your knuckles. For even more protection, you can also get gloves with D30 foam protection. D30 is soft, but hardens up when it receives an impact dissipating the shock. You will find this stuff in elbow and knee pads too.
Warmth – You can get lightweight summer gloves to super warm ones with loads of insulation suitable for riding in arctic conditions.

For winter riding, you obviously need to look for mountain bike gloves with good insulation, but you don't want to compromise your dexterity and feel for the handlebar grips. Gloves that are too thick, can make it difficult to change gear and brake. They also remove some of the feedback you get through he handlebars. However, gloves that are too thin, won't keep your fingers warm and the material can bunch up. This causes them to rub your fingers and palms, causing blisters.

Padding –  You need to be aware of how much padding mountain bike gloves have. You may be tempted to go for gloves with lots of padding (such as gel padding), which may not be the best idea. Lots of extra padding can cause discomfort and blisters.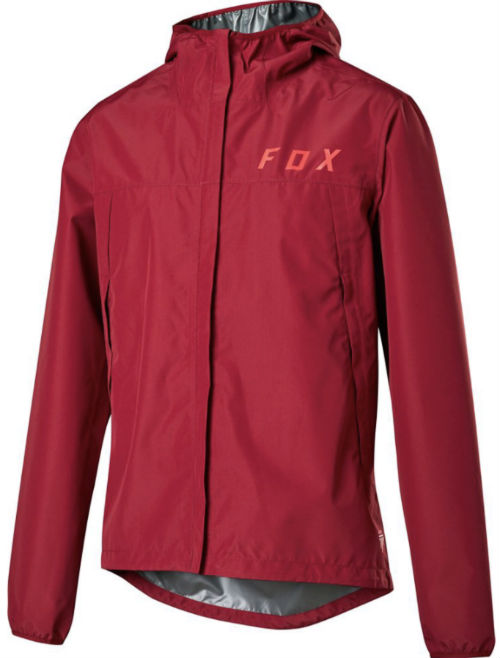 There are lots of different mountain bike jackets to choose from. Whether you want a waterproof mountain bike jacket or one that will protect you from freezing conditions, there is something for you. But, as with all things, there are some things you should know before you buy.
Comfort – Mountain bike jackets should allow you to move unrestricted and allow you to comfortably position yourself over the handle bars. Lightweight jackets are the most unrestrictive types, as their ergonomics and construction allow for easy movement. They are also breathable. However, you don't get the full protection from rain.

Heavy duty jackets keep you nice and warm. But, they are bulkier which restricts your movement. They also have the potential to make you a bit sweaty, as they are not as breathable.

Pockets – Even riders that use a backpack will want some decent pockets in their mountain bike jacket. Pockets should be waterproof to protect your valuables and be sealable with a zip.
Perfomance – You need to choose a mountain bike jacket that offers the right balance of ventilation and insulation. Jackets with windproof properties will keep that chill off and technical fabrics will wick moisture away from your body while being breathable.
Hoods – Some mountain bike jackets have removable hoods, which is a pretty useful feature. It is best to get a jacket with a hood that is large enough to go over your helmet. This allows you to stay dry without having to take your helmet off.
Vents – Vents on mountain bike jackets are not that essential, unless you have a cheaper jacket. These can help release some of that body heat. But, for higher end mountain bike jackets, vents are not as important, due to their better breathability.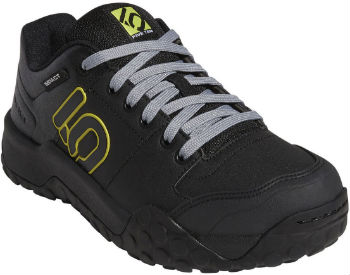 Mountain bike shoes are a brilliant investment. In the early days of your mountain bike career, I wouldn't say that they are essential. However, they do make a huge difference to your time on the bike. The first reason for wearing mountain bike shoes, is the amount of grip you get on the pedals. This gives you a great sense of security, as your feet don't bounce off the pedals on technical terrain.
The other reason for wearing mountain bike shoes, is their shock absorbing properties. This means you can take bigger drops and cope with bumpy terrain much easier.
There are different types of mountain bike shoes:
Flat – These simply have flat soles, but are very grippy.
Clipless – These physically clip to your pedals giving you lots of security and pedalling efficiency.
Personally, I like to ride with flat shoes. This is because I like to be able to dab a foot down when I need to. My favourite mountain bike shoes are the Five Ten Freerider. There are lots of different types, including clipless.
For many people, mountain biking is a way of life. You can easily spot an "off duty" mountain biker by what they are wearing. There are a few items that all mountain bikers should have in their wardrobe.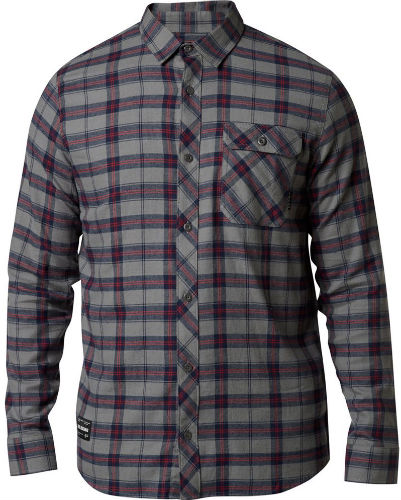 I have just checked my wardrobe, it turns out I have seven flannel shirts. I definitely fall in to the mountain biker stereotype, but I don't care.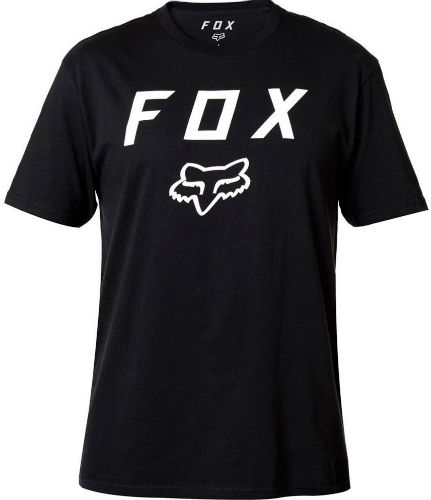 A Fox t-shirt is a staple for most most mountain bikers. it is a low cost way of showing the world that you are a mountain biker. They also look great and there are lots of different ones to choose from. You can get ones that are made from technical and breathable materials for when you are riding too.
That Is What Mountain Bike Clothes You Need
If you are new to mountain biking, it would be really expensive to buy all this stuff in one go. Therefore, I suggest that you buy them in stages. But I suggest you start with a good jersey and a pair of shorts. I love my Five Ten mountain bike shoes, but if you don't want to spend the money just yet, makes sure you have a good pair of flat shoes, such as skate shoes for the best results.