2020 looks to be giving us some great options for mountain bikes. I have been keeping an eye on what the we can expect from the top mountain bike brands and what they have to offer for 2020. Here are the best mountain bikes 2020 has to offer so far.
2020 Mountain Bike Trends
Mountain bikes are improved on every year. Improvements in technology and manufacturing techniques lead to some interesting developments. So what can we expect from the mountain bikes 2020 will bring us?
We are seeing a continuation of longer bikes that are lower with slacker head angles. This trend seems to be getting more extreme every year at the moment. The though behind this, is to make mountain bikes more stable when it comes to steep and technical descents.
You will be hard pushed to find a 26″ wheeled bike these days. It is really hard to get decent tyres for them too. This is because manufacturers are sticking with the 27.5″ and 29″ wheels. Some manufacturers are producing bikes that can take either wheel size and some build bikes specifically for each size.
29″ wheels roll over rocks, roots etc easier than 27.5″ wheels. However, they don't feel as nimble and take some getting used to when it comes to changing direction quickly.
2020 Orange Mountain Bikes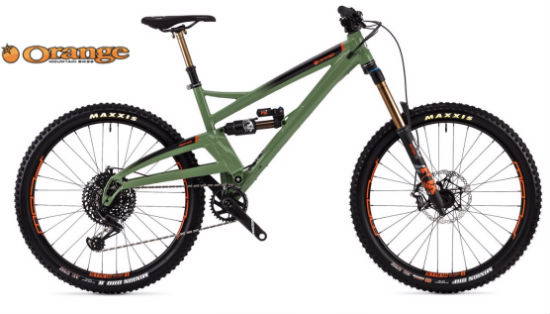 Orange mountain bikes are unmistakable. They have an industrial style with their exposed welds and rugged looks. At a glance they don't seem to have changed much over the years. But, they have been completely redesigned for 2020. The brand new Orange Alpine 6 is a very capable enduro bike, designed to take on big alpine riding. If a trail bike is more your thing, check out the Orange Five. This is a trail slaying machine that should also be used to tackle the rough stuff and the trip to the alps.
Orange have also released electric versions of these bikes. The Surge and the Charger are worth checking out if you want some assistance on the trails.
2020 Specialized Mountain Bike Range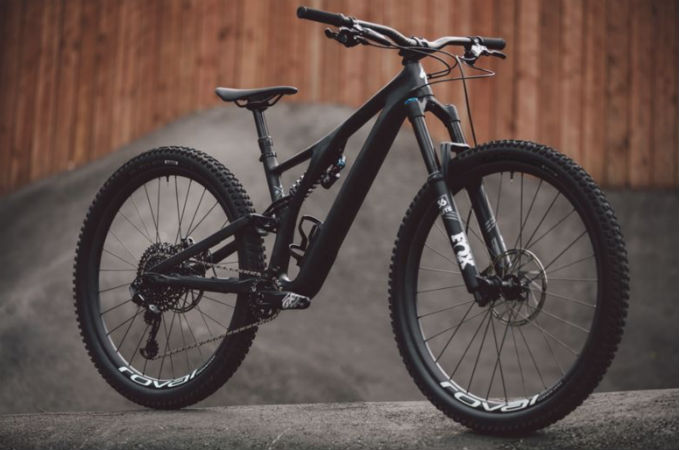 The 2020 Specialized mountain bike range sees lots of improvements and updates. From the entry level Pitch hardtail to the very posh S-Worx Epic cross country race bike, there is something to suit all budgets and disciplines. Personally, I really like the Stumpjumper, especially the Evo Pro version. This blurs the line between trail bikes and enduro bikes. There are lots of different versions, with both 27.5″ and 29″ wheels. If you are looking for a downhill machine you might want to check out the Demo.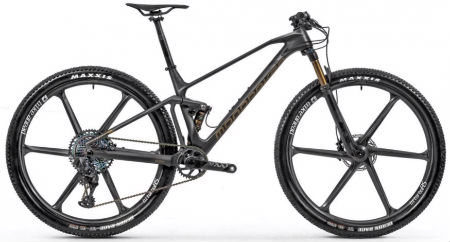 The Mondraker F-Podium has been used by professional cross country racers for a few years now. This bike's first incarnation was a hardtail, but Mondraker decided they wanted to put some short travel prototypes in to competitions. This gave them the chance to develop the suspension design and give it modern geometry.  This made it in to an even more capable cross country race bike.
The range is quite broad, but it is a very high end cross country mountain bike. If you are serious about pedalling long distances or racing, this bike is well worth looking at.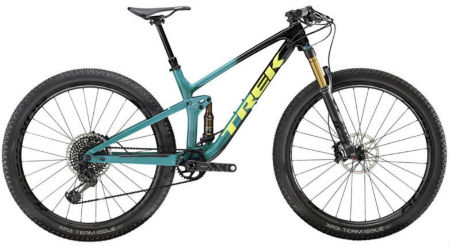 The Trek 2020 mountain bikes cover a lot of rider's needs. Personally, I really like the Trek Remedy. This is a high end trail bike that comes in  a few different versions to suit different budgets. But Trek also have some excellent light weight cross country machines. If you are looking for a quality bike for a child, you might want to check out the kid's Roscoe and the Wahoo!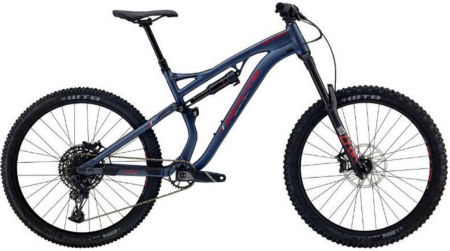 The 2020 Whyte G170 S will be as at home on a challenging alpine descent as it would be on a wet weekend in the Lake District. The 2020 Whyte G170 S is a long travel enduro bike that has won awards from MBR and PinkBike for good reasons. Updates of this 2020 mountain bike include:
180mm of fork travel from the RockShox Lyrik Select RC. This is an increase from 170mm
170mm of travel on the rear RockShox Deluxe Select shock
Lower and slacker modern geometry
Tough WTB ST i29mm 2.0 rims
Wider and stiffer frame. This makes bikes more responsive, but this also allows for wider wheel options later on
Lifetime guarantee on frame bearings
SRAM Guide brakes
SRAM Eagle drivetrain