Nukeproof Mega: Everything you need to know
The Nukeproof Mega is an awesome bike. I have the 2019 275 AL Pro and my wife has just bought a used 275 Factory with the fancy carbon frame. After a Sumer of riding my bike, I thought I would share my experiences with it.
What is the Nukeproof Mega?
The Nukeproof Mega was originally designed to take on the Megavalanche in Alp D'Huez. This is a ridiculous enduro race that starts on the Pic Blanc glacier at 3330m. It then takes riders down to 2600m taking on some seriously technical terrain. Check out the video below to see what it is like.
As you can see, it is pretty tough, so you can get an idea of how good the Nukeproof Mega is. It has been designed to be the perfect bike for this kind of racing.
I'm not saying that you need to be an enduro racer to own one of these bikes (I am testament to that), but if you want a tough bike that can take on enduro trails that can cope with steep descents as well as being efficient on the climbs, this is the bike for you.
I live in Morzine in the French alps. The terrain can get pretty technical, especially when you go exploring in neighbouring resorts such as Samoëns or over the border to La Thuile in Italy. 
But, I also like to go for a pedal, especially in the inter season when the lifts are closed. Therefore, I need a bike that can do everything.
The 170mm of travel is great for coping with the rough stuff, as are the Michelin Wild Enduro tyres. The geometry 
Around here downhill mountain biking is extremely popular during the summer, thanks to the ski lift system. There are some epic lift assisted downhill trails that offer fun quick fire runs without the need to pedal anywhere. My Nukeproof Mega feels at home on these trails. This is thanks to the suspension setup and the low and slack modern geometry. When it gets steep, it feels nice and stable. It also gives you confidence when riding over rocks and roots. Just stay off the brakes and you will be surprised what this bike will ride over.
The Guide RE brakes are actually designed for E-bikes. This means that they are very strong, as they are meant to be used for much heavier bikes. They have good feel and are very easy to modulate, unlike some brakes, that feel like they are either on or off. 
The Nukeproof Mega currently comes with either 27.5″ or 29″ wheels. I rode the 29″ before the 27.5″ and I loved it. However, I chose a bike with 27.5″ wheels, as I prefer the nimbleness of the smaller wheel. Some people may prefer a 29″ wheel, as it rolls over bumps, rocks and roots easier. But, it isn't as quick to change direction.
I recently rode the 29er again, it was great, but for me the 27.5″ was the right decision. I suits my riding style and build more.
I need a bike that I can pedal. This is especially the case when the lifts are closed in between summer and winter. The Nukeproof Mega is a very efficient bike to pedal, thanks to the SRAM Eagle drivetrain. That big 50 tooth gear is great for getting me up the mountain, ready for a fun blast back down. My bike has the GX Eagle and I am very pleased with how quick it changes gear. With a quick click, you can be in the right gear for unexpected uphill sections, ensuring that you don't stall and waste your energy by being in the wrong gear.
Things that were not so great
There is not a lot to say here apart from CHECK YOUR BOLTS. After a couple of days on the mountain with my Mega, I noticed that my front axle has unwound itself. When the trails are particularly bumpy, the blots that hold the shock in place had a tendency to come loose. This is quite common apparently, so I had to dab a blob of threadlock on to it. It hasn't happened since.
Ahh stone chips. OK, this isn't the bike's fault especially with all the rocks on these trails. I recommend getting some proper frame protection. I put some on my bike, but the stones have still claimed quite a lot of paint this summer. Luckily, my bike came with some touch up paint, but I would rather ride it than be too precious about it.
Note: This is a thing with new bikes. You really need to keep an eye on your bolts. Everything gets shaken about and things move. This is especially the case in the early days of owning a new bike. You need to check:
Wheel axles
Shock bolts
Pivot bolts
Handlebars
Deraillieur
Pedals
This only takes a few minutes, but can prevent serious injury or an expensive fix.
A little bird tells me that there are a few changes to the Nukeproof Mega range for 2020.
Slightly different geometry – There is no details on this yet, but I think that the geometry will be a little lower and slacker and possibly longer. This is because most mountain bikes are going that way at the moment
M/L size – Sam Hill, the Nukeproof Enduro World Series Rider has a special size frame for him. It sits between the medium and large size we currently have. This will be ideal for people struggling to decide on the perfect size.
Mullet bike –  By this I mean that there may be an option for fitting a 29″ wheel on the front and a 27.5″ wheel on the back. This is supposed to let the bike roll easier over bumps, but have a more nimble back end for tighter corners.
Downhill casing Michelin Wild Enduro – This is more of a rumour for Michelin, but there is a downhill version of this tyre. Currently it is only available to race teams, hopefully it will be available to everyone else in 2020.
DISCLAIMER – These are rumours, so I can't confirm or deny all these will happen (but they probably will).
Nukeproof Mega 275 AL Comp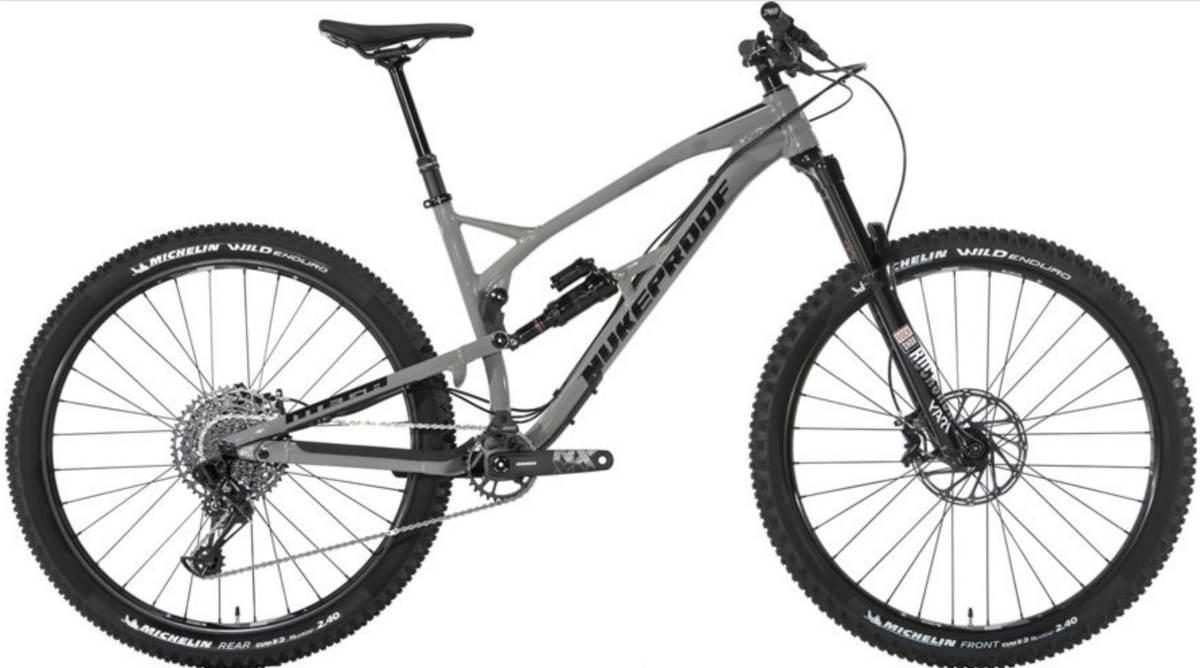 Nukeproof Mega 290 AL Comp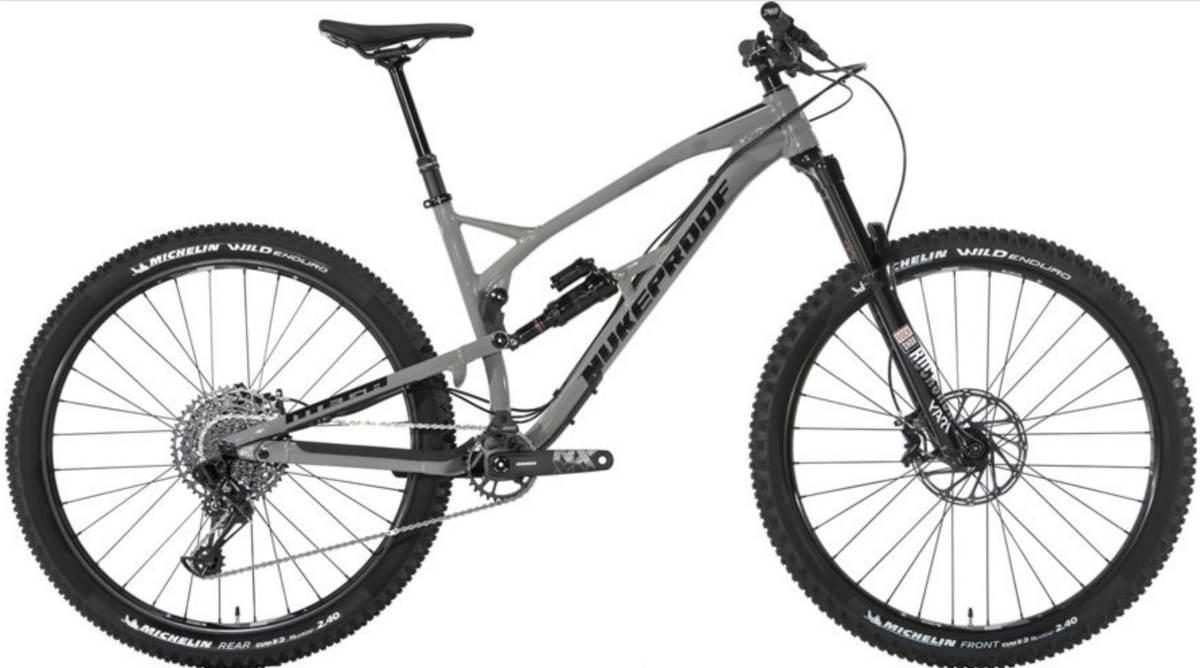 Nukeproof Mega 275 AL Pro GX Eagle (My Bike!)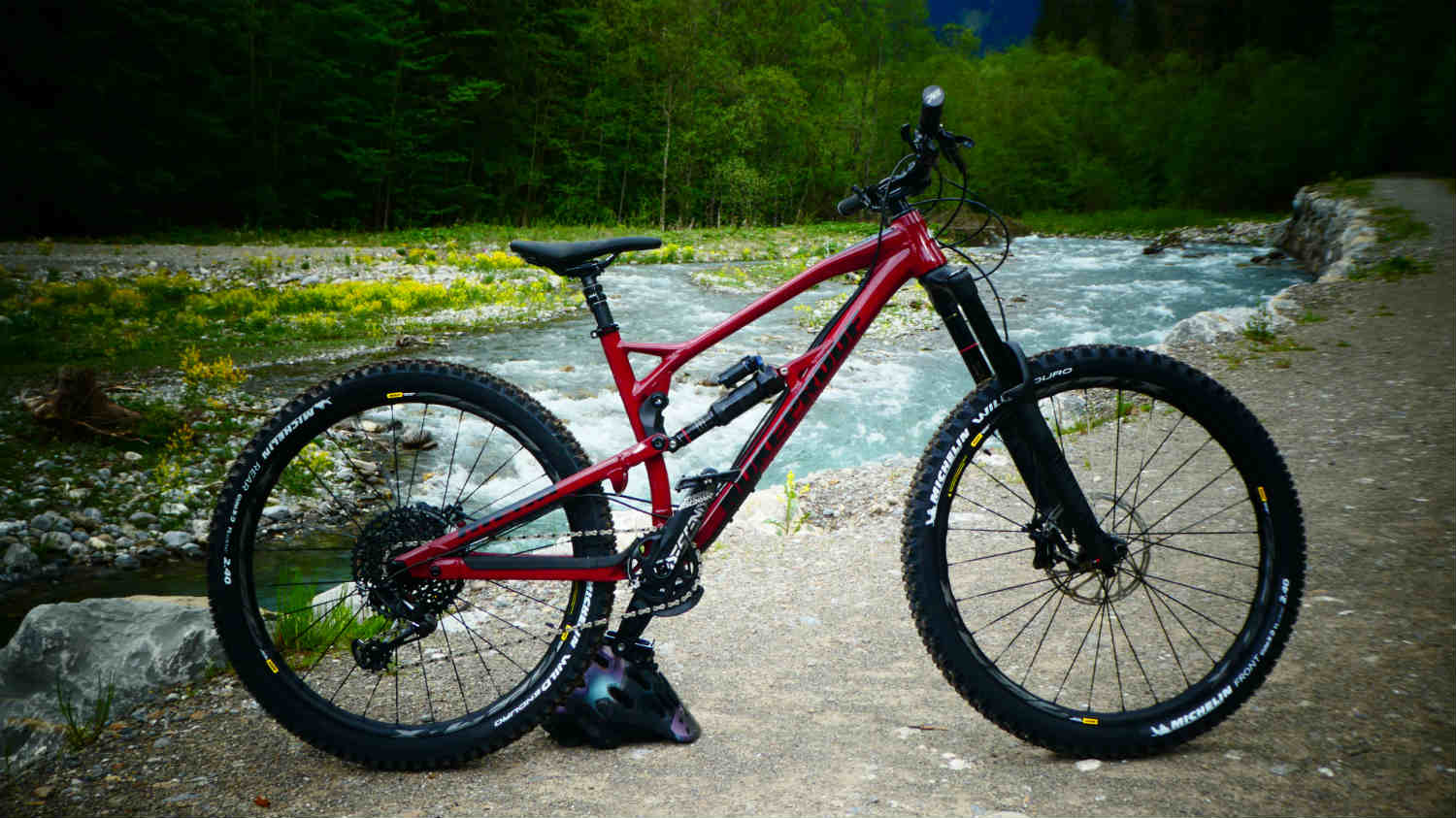 Nukeproof Mega 290 AL Pro GX Eagle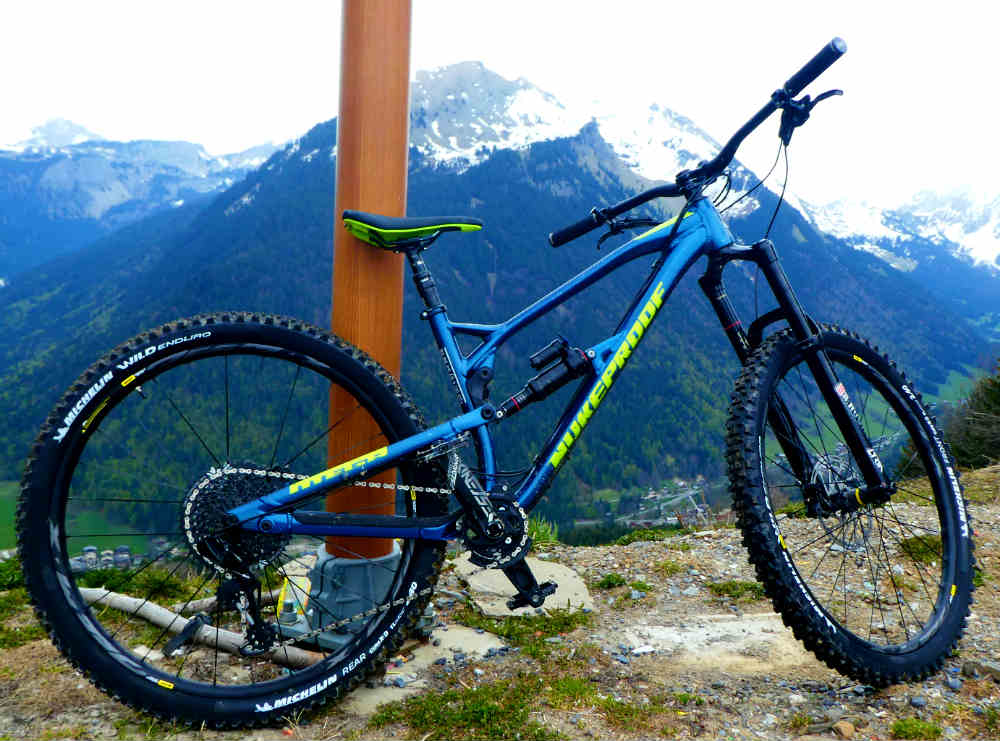 Nukeproof Mega 290 Alloy Factory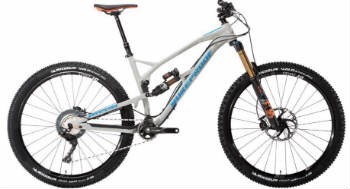 Nukeproof Mega 275 Carbon Pro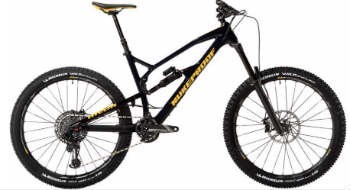 Nukeproof Mega 275 Carbon Pro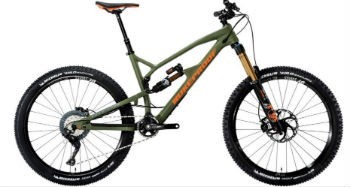 Nukeproof Mega 275 Carbon RS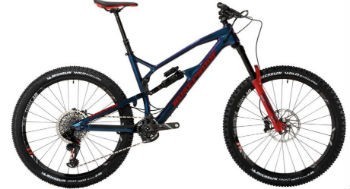 Once you have decided which wheel size your want, the rest is up to you and your budget. All versions of the Nukeproof Mega are superb and are ideal for technical enduro and big mountain riding. If you just ride local trail centres a Nukeproof Mega is probably overkill (you would be best to get a Nukeproof Reactor). If you are in the market for a bike like this, you know what you want it for, therefore which version you buy is down to how much you want to spend.
What Do You Think of The Nukeproof Mega?
You have heard my side of the story, but I would love to know what you think. Please let me know your thoughts, questions and experiences in the comments section below.