Mountain Biking in Les Gets: Rider's Guide
Mountain biking in Les Gets is going to get more popular. With the return of the UCI Mountain Bike World Cup in 2019, it will be in the public eye much more, and so it should be. Here is my guide to mountain biking in Les Gets.
Les Gets (pronounced lay jaay) is at 1190m above sea level in French side of the Portes du Soleil. The Portes du Soleil straddles the French-Swiss border and is noted to be the largest ski area in the world. This is due to the fact that all the ski resorts in the area a linked up via the ski lift system. During the summer, some of those ski lifts are used by hikers and mountain bikers to access the trails. Les Gets is just over an hour's drive from Geneva airport and this easy of access adds to its popularity for both summer and winter visitors.
Many people stay in Morzine, which is linked to Les Gets by an easy blue downhill trail, in both directions. As great as Les Gets is, Morzine gives you quicker access to the rest of the Portes du Soleil. This gives you a bit more variety if you are thinking about holidaying here. I may seem a bit biased to Morzine though, as I live there.
If you are staying in Les Gets, you will have access to two chairlifts to take you up the mountain. There is also one bubble lift on the Mont Chery side of the valley.
The trails are mainly oriented around downhill riding, with a few cross country and enduro options. The surface of the trails depends on the weather. When the weather is dry there is a lot of dust. But when the rain hits, the dust gets pretty muddy. You will find that this is quite common in the forest sections. But the rest of the trails have hard packed stones. This actually makes Les Gets a good option to ride in when the conditions are wet, as these trails have good grip.
The trails are all graded in terms of their difficulty like ski runs:
*Click on the map above to see the trails*
Green – These are the easiest, expect a shallow gradient with small rollers and berms. There won't be much in the way of obstacles, but you can sometimes expect a small rooty or rocky section. There are two green runs in Les Gets and they are very easy. If you have never ridden in the alps before, I suggest you start with a green. This is just to calibrate yourself to this type of riding.
Blue – These are a bit harder, as they are steeper with larger berms. Expect to find large rollers to jump (if it takes your fancy). These can be really fast, flowy and great fun. Once you have ridden a green trail head for the blue coaching track. This gives you a taste of everything Les Gets has to offer in terms of its terrain. It isn't very steep, but it is a great way to progress before moving on to the more challenging trails. This trail is fun for beginners and advanced riders alike and has had a recent extension, which makes it long flowy and brilliant fun.
Red – These can be quite a step up from the blues, depending on which area you are riding. Expect rough, rooty, rocky, bumpy and steep. There are usually large jumps/gaps to send off on the way down. Some of the reds in Les Gets are very similar to the blues. They are steeper and have jumps. All the gap jumps have chicken runs and the rest of the jumps are either table tops or rollable.
Black – These are like the red runs, but can have lots of man made and natural jumps and obstacles. Black runs are generally steep and technical. Some have chicken runs, for when you have forgotten to take your brave pill that morning. One of the black trails in Les Gets requires you to hit a big jump that clears one of the red trails. You can see this as a test to see if you are worthy of riding the rest of it!

The trail builders in Les Get have their work cut out. This is because there is:
14 downhill tracks(DH)
A Freeride track (FR)
6 X-Country (XC) trails
5 electric trails
A Jump Park
A Mini Jump Park
A Pump Track
A North Shore zone
4-cross trail
A Kids Zone
A Coaching Track
Sometimes, the trails can get pretty rough thanks to big braking bumps. However, I am often quite often surprised on how much work they have done on the trails from one week to the next. Sometimes, I will ride a trail and it has been made super flowy, with new berms, jumps and even new sections added.
Occasionally there will be additional obstacles to contend with, check out the hilarious video below.
Enduro and Cross Country Rides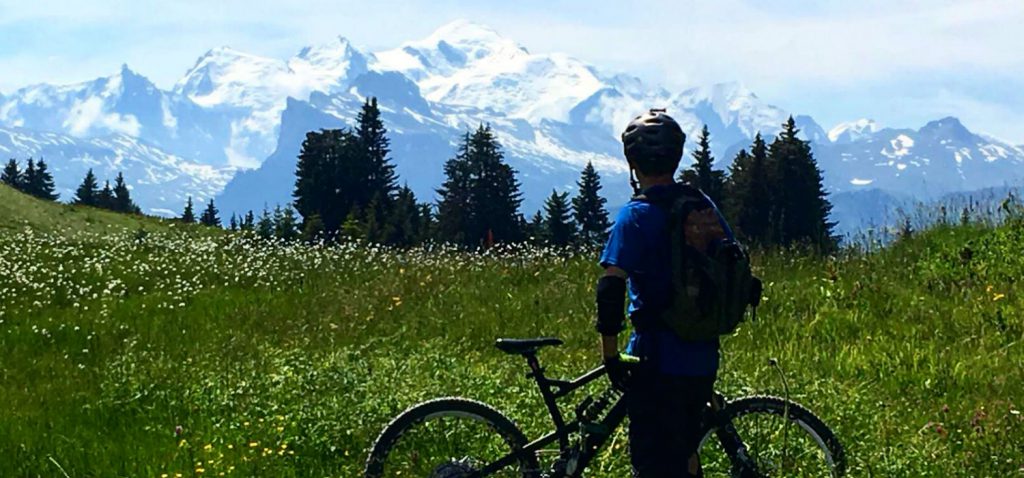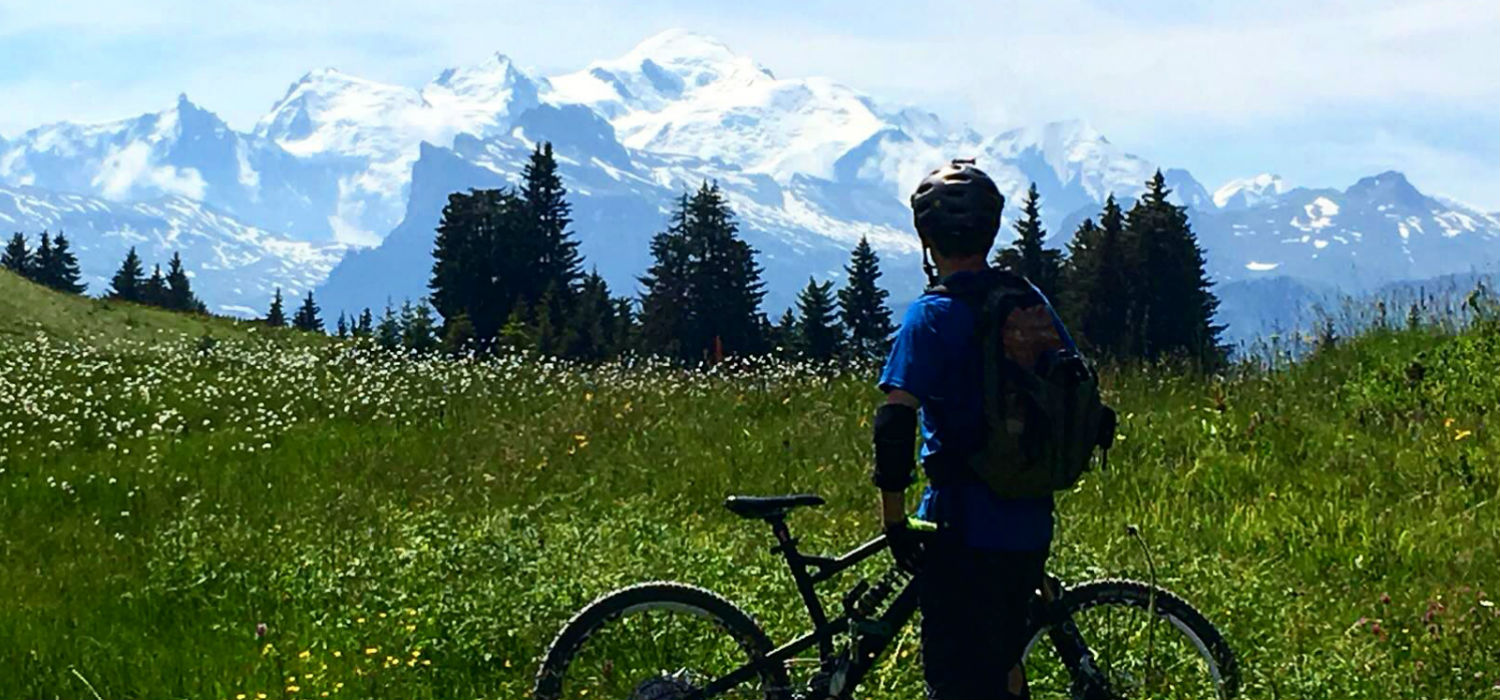 Les Gets isn't just about smashing the downhill trails in quick fire fashion (it is fun though). There are also a number of enduro and cross country rides to do. There are a few shown on the trail map, but there are more interesting ones in the book below. If you want to go for a pedal I recommend that you get a copy of this before your visit.
If you are planning on bringing your own bike, you should be fine depending on what it is. A hardtail will work, but those braking bumps will take their toll on your bike and you. Therefore, a full suspension bike is the best option. The minimum travel most people get way with is 150mm (on a 27.5″ wheeled bike). 160mm and more is the sweet spot for an enduro bike. Obviously, downhill bikes have much more travel.
There are lots of bike hire shops in Morzine and Les Gets. They all have really good bikes that are tough enough and well maintained to cope with the punishment.
My recommendation for bike hire in Morzine is Torico. It is best to book ion advance as bikes do get booked out really quickly each summer.
You will not be allowed on the trails without a helmet. Most riders wear  full face helmets, and this is something I recommend. To give you an idea of how technical the trails are, we rode the black trail at Llandegla a couple of years ago. In terms of difficulty, it is somewhere between a green and a blue in Les Gets. Therefore, I strongly suggest that you get a full face helmet.
If you hire a bike, you will get a helmet, knee pads, body armour etc included in the price.
The weather in the mountains can be pretty unpredictable. However, we mainly ride in dry and dusty conditions, so it can get pretty hot. I wear proper mountain bike jerseys, or technical t-shirts that look like cotton but wick away moisture. This will make you feel much more comfortable, meaning you will have a much better time than if you wear an old cotton t-shirt. This is especially true when you are having a post ride beer.
I like to carry a backpack, as I am always carrying various camera equipment. When riding in Les Gets you are not really that fr from a bike shop, if you have a mechanical problem. However, carrying an inner tube, pump, a multi-tool and some water is advised, especially if you are on the trails between Morzine and Les Gets. You can get away with a bumbag or a hydration pack, if a full on backpack is not your thing.
As I mentioned before, the UCI World Cup has returned to Les Gets. This is a huge event and great news for the area. In 2019, Les Gets had both cross country and downhill races.
I was trackside all day for the final and is was epic. The race was on the Mont Chery side of the valley and pretty much took the same line as the Crankworx downhill race of the previous year. The conditions were extremely dry and it was like walking around on a very steep beach. This made the track super slippy and difficult to ride.
Unfortunately, there were a lot of notable women riders that were injured, such as Rachel Atherton. She injured her achilles tendon landing a jump during practice. But the atmosphere was great as the male French riders are at the top of their game and winning everything. However, there will be more opportunities for riders to take on the French, as there are more World Cup events planned:
— 2020 September 19th and 20th : MTB World Cup DHI and XCO finals
— 2021 : MTB World Cup DHI and XCO finals
— 2022 August 24th to 28th : MTB World Championships DHI and XCO
I know a lot of great mountain bikers, however, seeing how World Cup racers take on these steep downhill race courses close up is seriously impressive. It is also pretty incredible how easy they make the jumps look. There are a couple of road gaps they need to clear, but for these racers, they are the easy parts.
The cross country course is on the main side of the valley that links up with Morzine. The course weaves in and out of the forest and uses the bottom of the red trail you and I would normally use. It is super impressive to see how fast these guys pedal up a mountain.
If you have never been to a World Cup event before, I strongly recommend it. Why not come to Les Gets and get some riding in yourself?
My expertise in accommodation in the French alps is in Morzine. I know some great accommodation providers and here are my recommendations.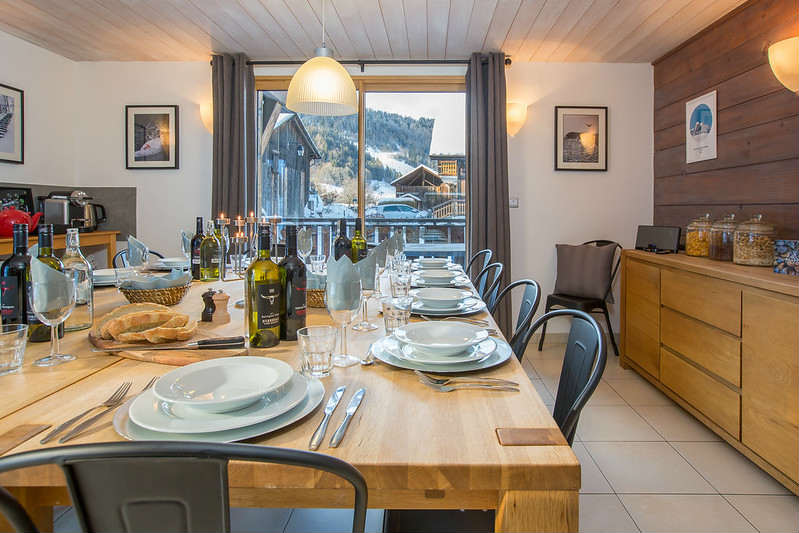 I used to work as a chalet host in the chalet More Mountain uses for mountain bikes. I can assure you that it is a fantastic chalet. It is fully catered with lots of add on services. It has an outdoor hot tub, very comfy beds and is in a great location. There are also lots of self catered properties to choose from if you fancy looking after yourself.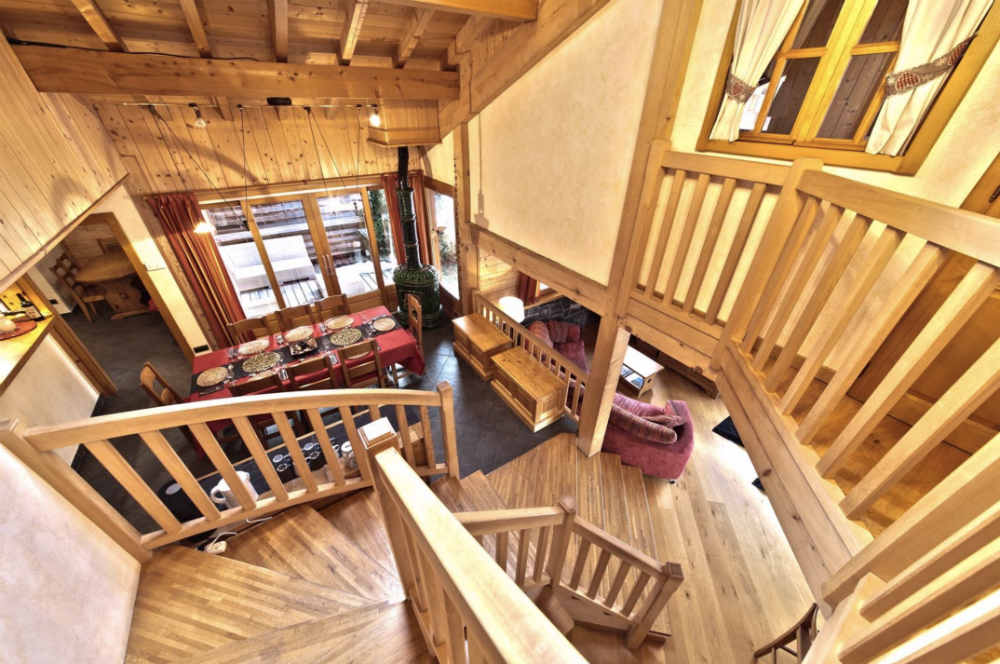 Located about a 10 minute pedal out of Morzine, 45 Degrees North offer a laid back service. They mainly cater to roadies, as they do supported rides, but mountain bikers are more than welcome. The location is great as it is just a short stumble back from the Marmotte d'Or pub.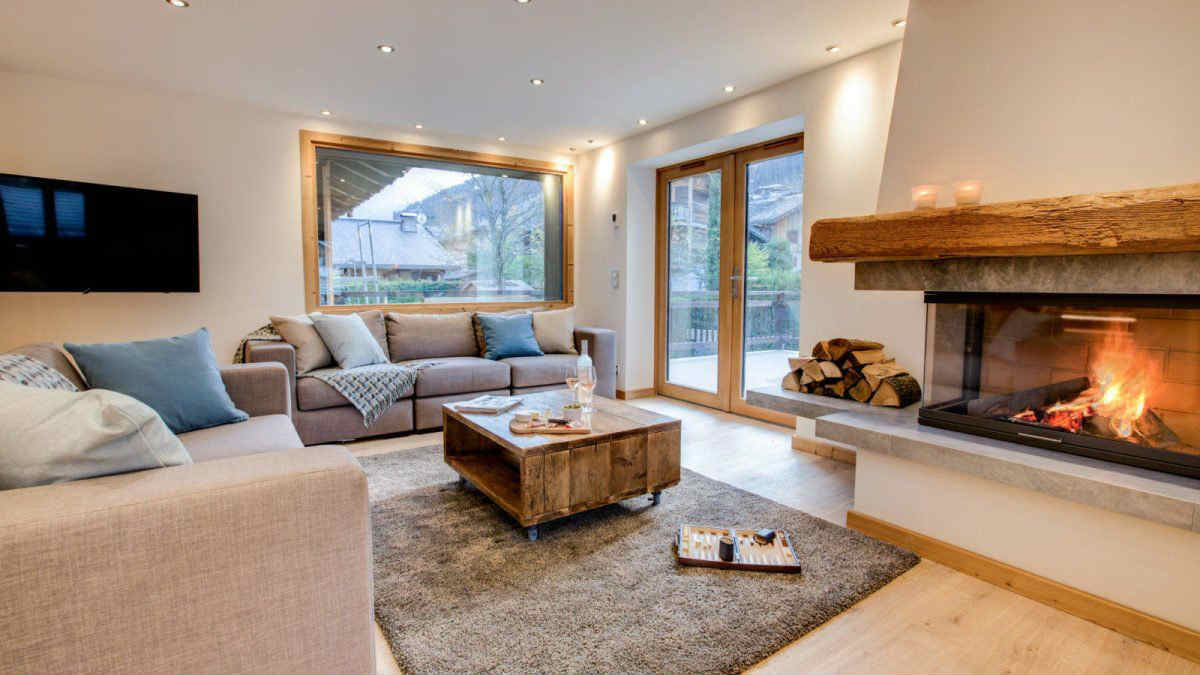 Elevation Alps offer a similar service to what you would get with More Mountain's self catered properties. The properties are super nice and well worth checking out.
If you are planning on bringing a large group, you should check out Woodlands Chalets. This is a pretty big place and in a great location with a large outdoor area to chill out in after a day on the mountain.
Does Moutnain Biking in Les Gets Should Fun to You?
The whole Portes Du Soleil is a great destination for mountain bikers and Les Gets is one of the main reasons to come here. Have you been to Les Gets or are you planning a trip? Please let me know your thoughts and questions in the comments section below.