Mountain Bike Body Armour: 4 of the best available right now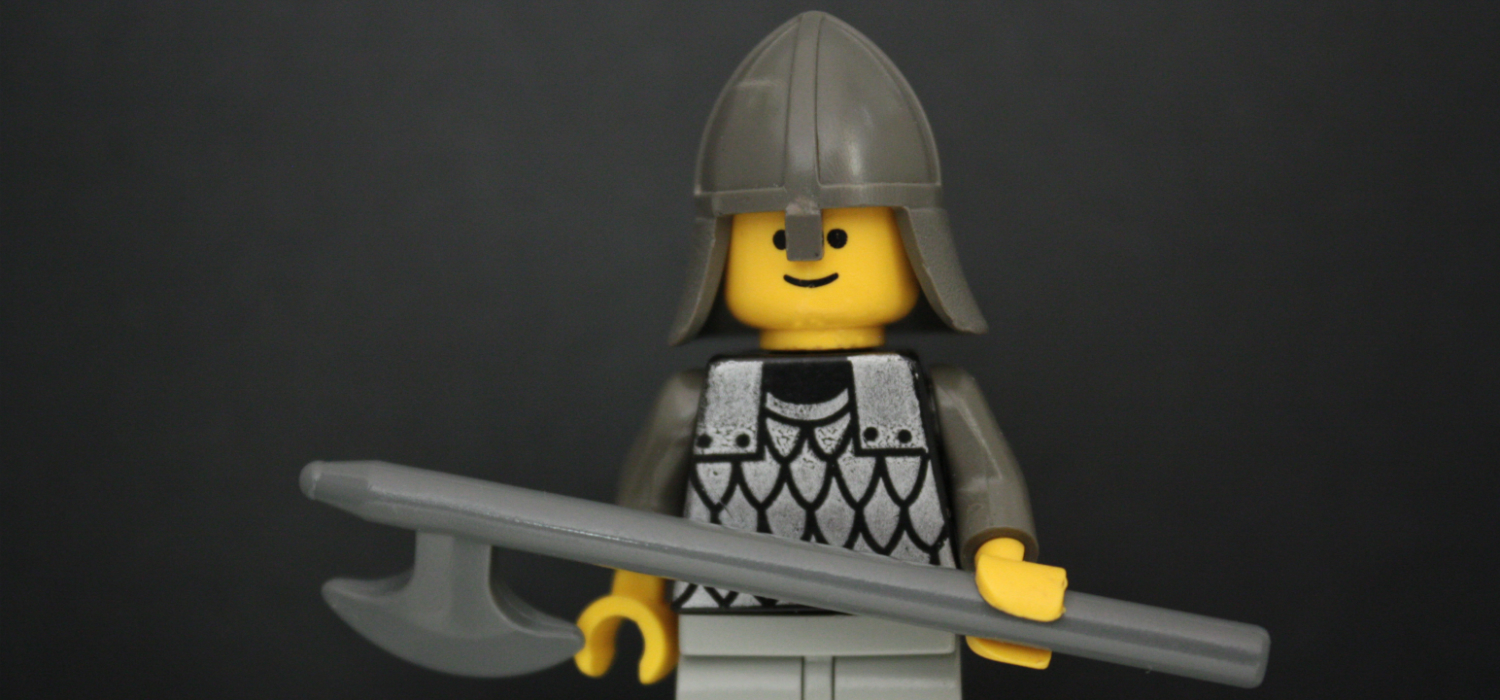 Mountain bike body Armour is pretty good these days. Compared to the bulky robocop style stuff we used to have, it is light and allows you to move reasonably freely. There are lots of options to protect your body when you part ways with your bike, but what do you buy? Here is my review of mountain bike body armour to keep you relatively safe on your ride.
Why wear mountain bike body armour?
There are actually a few different reasons that people wear body armour. It can create confidence, which can push you to do things that you would normally chicken out on. Lots of people can feel very vulnerable without it, taking the fun out of a ride, especially those who have a weak part of their body (maybe from an accident) that they really don't want to fall on again.
Lightweight Armour
If you want a light piece of mountain bike body armour, you are in luck, there are some great options out there. With the improvements in technology and manufacturing processes, lightweight does not mean you have limited protection. Here are a few of the best light weight mountain bike body armour options:
Race Face Flank Core D30 Back Guard
The D30 in the Race Face Flank Core D30's name refers to the D30 foam of which it is made from. This stuff is a highly effective shock absorbing material. You can remove the foam padding too, to customise your level of protection. This is ideal if you feel that hard shell protection is a bit cumbersome. You will find it a really good fit and breathable, which is pretty important if you are riding all day when it is hot. It is also thin enough to wear under a jersey.
The Race Face Flank Core is currently on sale at Chainreaction for £89.99 (normally £129.99)
The shorts that match this are also available from Tredz for £52.15
Pros: Comfortable and lightweight, with good protection for back and shoulders
Cons: Could be a bit longer to protect the coccyx , however a good set of impact shorts will solve that such as the Flank short liner.
Verdict: Great lightweight armour that doesn't make you feel like an ice hockey player, but keeps you protected.
Pros: Comfortable, well ventilated and great customisable protection.
Cons: The size is a bit too large, so you may want to go smaller. Can be a bit of a fiddle to remove the pads when you want to wash it.
Verdict: This shirt is ideal for all mountain trail days, as it is so well ventilated and doesn't restrict your movement. But you should buy the next size down to what you would normally have.
661 Evo Compression Jacket
If you still want to keep it light, and don't fancy the Race Face or TLD options, the 661 Evo Compression Jacket is definitely worth consideration. It has the same D30 foam you will find in the Race Face Flank and similar mesh construction as the TLD 5850.
This jacket is ideal for cross-country rides and light downhill use. It fits well under your jersey and feels like a base layer, and you soon forget that you are wearing it. The best part of this, is the back and shoulder protection. It feels tough enough to withstand a decent wipe out, but the rib protection doesn't feel as substantial.
You will feel comfortable in this jacket. It is thin and well ventilated to allow you to ride all day without overheating.
The 661Evo Compression Jacket is available from Chainreaction for £139.99
Pros: Comfortable and good protection
Cons: Rib area may feel a bit vulnerable compared to the rest of the jacket. If we are being picky, the back protector could be a bit longer.
Verdict: A reasonable alternative to the first two items on this page, but may not tick as many boxes.
For when you are getting sendy
Sometimes lightweight mountain bike body armour just won't cut it, and you need something a bit more substantial. There are some really great mountain bike body armour suits for downhill mountain biking. These offer a lot of protection in order to take care of you in serious situations. You may be hitting the black downhill trails in the french alps, or just want some extra protection for other reasons. However, these are overkill for enduro or cross-country rides, and you may find that they get tiresome if you are pedaling all day.
Troy Lee Designs UPL 7855 HW Long Sleeve Shirt
"It saved me from a handlebar through the chest and smashing a dry stone wall with ribs and back. I had no broken bones or punctures thanks to this little beauty".
"I tested this by ploughing into a tree at warp 6 which hurt far less than expected".
The above two comments are testimonials of those who bought one of these. This gives you a good idea on the level of protection the 7855 gives you. Once you see this piece of armour, you will see why. It is designed to fit your body closely, in order to give you optimum protection. The removable pads give excellent coverage for your ribs, chest, back, spine, clavicles, shoulders, elbows and biceps. This shirt also has an integrated neck brace.
It is relatively comfortable and light for something so tough. The shirt is well ventilated, but you will still get quite hot while wearing it. I recommend wearing a technical t-shirt or jersey under it, so you can get it off easier at the end of the day.
The Troy Lee Designs 7855 is available from Chainreaction for £179.99
Pros: Tough and relatively comfortable
Cons: Can get sticky when you sweat in it.
Verdict: A great product from TLD that will give you good protection and reasonable comfort
Leatt Body Protector 5.5
If you want to reduce your chance of injury even more, check out the Leatt Body Protector 5.5. You could go to battle in this thing, it has plating all over it and a kidney belt. It is also compatible with any Leatt neck brace.
Leatt have made the armour plating for the front and back protector from high tech SAS-Tech impact absorbing material. The back protector articulates with your body to allow you to have full range of movement. To keep you cool, this mountain bike body armour is breathable and made from mesh, allowing great air flow. You can also remove the sleeves if you want to ride without arm protection. However, if you are riding with this kit, it is because you want as much protection as possible, so I think this is a bit pointless (let me know if you think otherwise).
It might not look like it from the photo below, but this suit is designed for the rider to wear under their jersey.
The Leatt Body Protector 5.5 is available from Chainreaction for £259.99
Pros: Mega protection and reasonable comfort
Cons: Heavy and difficult to put on
Verdict: A bit cumbersome to get on, but once you have it on, you have hardcore protection for downhill mountain biking.
Which Mountain Bike Body Armour?
There is something for you, depending on your requirements, based on your style of riding, ability, previous injuries and confidence levels.
In fact, confidence is probably the main reason you are looking for body armour. Either as a mental safety belt to get you stay off the brakes that bit longer or to send it over that road gap you have been scoping.
For a lightweight option, I think the Troy Lee Designs 5850, would be the best option here. It has more protection than the Race Face Flank and it is cheaper than the 661 Evo.
When it comes to the heavy-duty stuff, it all depends on how much protection you want. The Troy Lee Designs 7855 offers excellent protection without compromising comfort and motion. The Leatt Body Protector offers a bit more protection, but the more expensive price reflects that.
If you have any questions or feedback, please leave them in the comments below.
Please follow and like us: